Analog Corner #273: Soundsmith Hyperion phono cartridge & AudioQuest AC power products Page 2
The Hyperion delivered the sort of microdynamic information that can bring a recorded performance to life. If you listen mostly to acoustic music, whether small or large ensembles, I found that the Hyperion delivered both convincingly.
The other evening I played for a friend—a mastering engineer who shall remain nameless—Bob Ludwig's legendary "pulled from the shelves" (footnote 3) original mastering of Led Zeppelin's II (LP, Atlantic SD 8236). He was awed by the shimmer and sizzle of John Bonham's cymbals, and the tuneful slam of the rest of his drum kit.
The Hyperion's reproduction of the bottom end of "Whole Lotta Love," and of every rock track I played, left nothing on the table. My reference MC cartridges produce more rock-solid "grip," but the Hyperion's bottom octaves better matched its overall character.
The Hyperion's top end seemed to extend to the upper limit of vinyl—and of music, and of my hearing—without a hint of tacked-on sizzle or grain. However, even loaded at 470 ohms through the transformer, or 510 ohms into the PH 1's non–transformer-coupled input, the Hyperion's top end, silky as it was, seemed to lead the sonic charge. It was a subtle, pleasant sprinkle of high-frequency sugar that never interfered.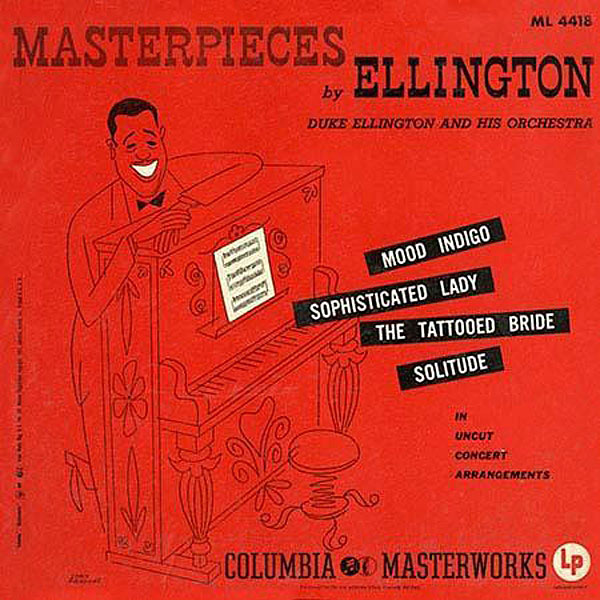 When I played for my mastering friend "Mood Indigo," from a recent reissue of Duke Ellington's Masterpieces by Ellington (Columbia Masterworks ML 4118/Analogue Productions APJ 4418), with its rich, smooth, sophisticated harmonic and textural palettes, the Hyperion delivered everything you'd hope to hear from one of the most amazing recordings ever (1950). My friend exclaimed, only somewhat facetiously, "How did they do that? It's been mostly downhill from there!"
Playing the same two tracks with the similarly priced and highly regarded Ortofon Anna MC cartridge ($8924) produced subtly different but equally entrancing sounds. The Led Zep was somewhat drier and more tightly gripped, and probably more how I'd like to hear this track reproduced. "Mood Indigo" produced a similar difference, though the Hyperion's richer sustain and more generous decays won that round.
Conclusions: For $8000 I expect and demand a cartridge that's free of obvious tonal peaks or valleys ,just like many inexpensive MM cartridges, and that can extract all of the spatial, textural, harmonic, and dynamic detail that, in my experience, only vinyl contains, and do so without additive artifacts. (Yes, I know: CD's dynamic range measures better. Still . . . )
Despite careful loading, the Hyperion did produce a gracefully rising top end—not a spike—that added a slight amount of presence on top. But because this rise was so gradual, rather than hearing it as such, I experienced it as a slight dip in the upper midrange. I can hear Peter Ledermann bellowing that this is not possible, and that, had I used his phono preamp, all would have been perfect. He's very protective of his creations. But that's what I heard.
The Soundsmith Hyperion got out of the way and delivered the contents of LP grooves to degrees achieved by few other cartridges. Its transparency and neutral tonal balance—other than that subtle, graceful top-end rise—were exceptional, and its suitability for all musical genres was beyond question, though I found it especially suited to acoustic music. Get out your checklist of cartridge-performance parameters and listen to the Hyperion. I predict that you'll give it an A+ in every category, but especially for Transparency.
The Power Cord Question
You know what drives me crazy? A lot of things—but right now, two in particular. In summer 2015 I attended a hi-fi show in Bangkok, Thailand. I shot a few videos there, including one of an over-the-top horn-based system from Living Voice that cost about $2 million. I posted the video on AnalogPlanet's YouTube channel and promptly forgot about it—another hi-fi show, another room, howsoever expensive.
But I've just checked, and as of today that video has gotten 299,495 views—more by far than any other video I've posted, way more than some of my really interesting interviews with musicians and engineers, and more than videos I've made at other shows of rooms of quality gear that people can actually afford.
Some of the comments posted under that video, for some reason, are aimed at me—as if I'm the one responsible for the product I'm reporting on. Others range from nasty to sexist to stupid ("Why didn't you let us hear the system"—through a camcorder microphone?) to vaguely anti-Semitic ("didn't know Jeff Goldblum was into speakers"). You see, I look like Jeff Goldblum. Not really, but you know, there's a "family" resemblance. That drives me crazy. Others post that I look "just like" Jerry Springer, or Lou Reed (!).
The other thing driving me crazy: My video "CES 2018 Day Two," which contains excerpts from Garth Powell's demonstration of AudioQuest power cords in which everyone in the room—including the skeptics—easily heard differences among various cords used to power a CD player. Granted, Powell made the mistake of telegraphing what people would hear before playing the music. (He corrected his behavior for Day Two, but I didn't shoot a video of any of those demos.)
I filmed only Powell's comparison of an inexpensive stock cord with an AudioQuest Thunder ($624.95/1m)—the least expensive model in AQ's new line, which was designed by Powell (footnote 4).
The comments about this video ranged wildly. Some were sexist: "I heard that your Husband prefers digital." (That poster "apologized" by writing that his comment was intended for another Stereophile writer.) Some commented "confirmational bias" and charged that I'm a paid shill for AudioQuest: "Shameless flogging of 'magic' power cables to the 'true believers.' What's next? Phlogiston-free PC's?" "Shill," "fraud," "paid off," etc. Not pleasant. So far, more than 260 comments, many of them intensely emotional in tone, have been posted for this video and story—a record for AnalogPlanet.
Many people believe that power cords can't possibly make differences in a system's sound. Therefore, there's no point in subjecting them to listening tests. One thing about confirmation bias, which Wikipedia defines as "the tendency to search for, interpret, favor, and recall information in a way that confirms one's preexisting beliefs or hypotheses": If you mix music for a living, unless you subject every adjustment of every fader to A/B/X testing, it's likely you're being fooled by confirmation bias and are producing really bad mixes, because humans are incapable of perceiving anything accurately without testing.
Garth Powell also compared the various models within AQ's new line of power cords, using a track from Muddy Waters's Folk Singer. It sounded different with each cord. Guess which sounded best? Right—the most expensive model, AQ's Dragon Source, which sells for $3400/1m—and $4400/1m for the high-current version designed for power amps and conditioners.
Here's my own tale of power-cord confirmation bias. Recently, not long before CES 2018, Shunyata Research asked me to return some power cords I'd been using on long-term loan—cords I'd really liked, compared to a few others I'd tried. Return them I did, but not before asking AudioQuest if I could try theirs. AQ shipped me enough Dragons for my entire system, and I installed them. My plan was to run some A/B comparisons of the Shunyata and AQ cords before shipping Shunyata's back to them.

But not right away. My first order of business was to compare my original pressing of the Rolling Stones' Their Satanic Majesties Request (UK LP, Decca TXS 103) with the vinyl from ABKCO's recent reissue, which includes mono and stereo LPs and mono and stereo multilayer SACD/CDs, all of which were mastered by Bob Ludwig from DSD files made from the original tapes. (ABKCO 5001-1, footnote 5). I began with the new stereo version—the original stereo version of that album is lysergically implanted in my brain—and as soon as it began, and especially when Mick Jagger sings, in the right channel, "Why don't we sing this song all together?," it was clear that this new version achieves levels of clarity, transient precision, and transparency that blow away the original.
In the chorus I could effortlessly hear each voice in its own space. I sat through both sides of this LP, appreciating it as never before. Dynamics and bass were clearly better than the original, which was compressed and rolled off on the bottom, as were most rock records of that time, but mostly it was the transparency and consequent sorting-out of individual elements that dumbfounded me.
But when I then played the original UK Decca pressing, although the bass was attenuated and the dynamics were compressed, as expected, the transparency, transient precision, and all the rest remained—I was now hearing into the old record, as if looking through a window I'd just cleaned, and as never before. I then replayed the stack of records I'd been listening to at the time, and heard the same cleaned-window improvement. What was going on?
The only change in the system had been the power cords. The result was a major improvement in the overall sound. And ever since, I've been appreciating and enjoying that improvement with every LP, CD, and file I play. I won't repeat here the technological claims AudioQuest makes for the Dragon, which can be read at www.audioquest.com/power-cables/dragon-source.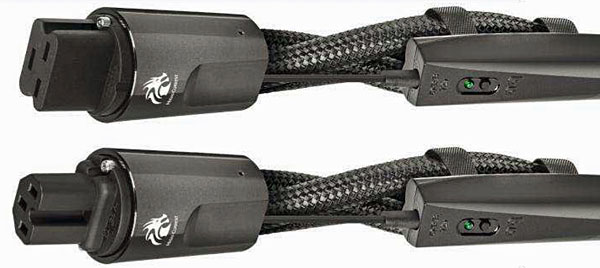 Unfortunately, my story plays perfectly into the beliefs of the cynical and skeptical: "Fremer had to return the Shunyatas. AudioQuest sent replacements. Now he can punish Shunyata for asking for their cables back and reward AQ for lending him theirs." Calmer counsel (read: the editor) usually says, "Ignore those people. Your reputation is firmly established." But I'd rather "game" their belief systems by buying AQ's cords.
Yes, I can buy the Dragons at an industry accommodation price, though it's still costly—as much as some pay for an entire audio system. But in the context of my audio system, based on what I hear every day, it's well worth it. That system's sound has been transformed for the better, especially in terms of wide-open transparency, without sacrificing the "black" backgrounds provided by the Shunyata cords. Every listening session with familiar recordings is a revelation. What might that be worth to you?
I'm fortunate—I can afford the Dragon Source, and I can pay it off in installments. I'm buying it not only to quiet the cynics, but, I hope, to also encourage those who don't believe that a power cord can make a difference in the sound to take some home—whichever brand, at whatever price—and listen to them. Any smart dealer would make a money-back offer, because the cords probably won't be coming back.
---
Footnote 3: This original mastering was pulled from retailers' shelves and replaced with one that was dynamically compressed and bass-attenuated. A few thousand got out and are now collectible.
Footnote 4: AudioQuest, 2621 White Road, Irvine, CA 92614. Tel: (949) 585-0111. Web: audioquest.com
Footnote 5: This set won a Grammy for packaging.