The Fifth Element #83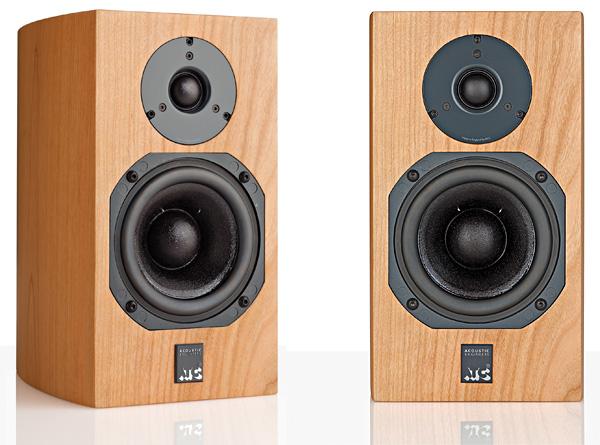 In 1974, in England, Australian Reverse-Pommy pianist and recording engineer Billy Woodman founded the Acoustic Transducer Co. (ATC) as a maker of loudspeaker drive-units. That makes ATC a few years younger than Spendor (1969) and a few years older than Harbeth (1977). When I mentioned all that to a quick-witted audio buddy, he immediately came back with "Middle Child Syndrome!"
It does seem that ATC has gotten less attention in the US than its older and younger British siblings. In an effort to rectify that, ATC is updating their loudspeaker designs and changing their US distribution arrangements.
ATC developed the first soft-dome midrange driver, and pioneered self-contained active (ie, powered) speakers. The company remains independently owned, and their products—which include preamplifiers, power and integrated amplifiers, a CD player–DAC, and a new CD receiver with USB input—are made in England. Celebrity owners of ATC speakers include T Bone Burnett, Coldplay, Enya, Diana Krall, Lenny Kravitz, Ziggy Marley, Tom Petty, Pink Floyd, the late Lou Reed, the Rolling Stones, Paul Reed Smith, Sting, and Roger Waters. The last pair of loudspeakers Stereophile founder J. Gordon Holt purchased were ATCs.
ATC offers both Professional and Consumer lines of speakers, the latter in wood veneers and, usually, in both passive and active versions. The four models in their Consumer Entry Series, including the entry-level Entry SCM7, are passive only. All of ATC's Professional speakers are active, with some also available in passive form. With two exceptions, the pro models are offered in a finish of semigloss black paint.
In many instances, ATC constructs pretty much identical speaker designs for both markets. One such pair of twins is the SCM50, with ATC's 1" soft-dome tweeter, 3" dome midrange, and 9" woofer. The Consumer SCM50 is available (as active or passive) in a choice of Black Ash, Cherry, Maple, Oak, Pippy Oak, Rosewood, and Walnut, or (by special order) in a veneer of any legally available hardwood. The Professional SCM50 is available (as active or passive) in black paint, and has a blanked-off cutout on the front panel to enable relocation of the tweeter above the midrange driver if the cabinet is to be positioned horizontally rather than vertically. The passive pro model uses a Speakon connector for its amplifier input.
However, such design twinship is not always the case. The entry-level SCM16A Pro and SCM20ASL Pro active monitors (both about to be replaced, though old stock may still be available) have distinctive aluminum cabinets with curved sidewalls and radiused front panels and edges, built-in front-panel tilt-back, and no grilles. Those two aluminum cabinets are unique to the Pro line. There are also Pro models with double woofers that lack exact Consumer twins, in that the Pro versions are stand-mounted while the Consumer versions are towers.
One Consumer speaker appears to be in a class of its own. The EL150 is ATC's "statement" model, at $47,770/pair passive and $84,999/pair active, in the standard veneer of burr magnolia. Its very wide and shallow cabinet is reminiscent of Sonus Faber's Stradivari or Elipsa. (An ATC speaker's model number indicates its internal volume, in liters; eg, the SCM19 has a volume of 19 liters.)
Perhaps one reason ATC's profile in the US has always been lower than Harbeth's or Spendor's is because US audiophiles historically have resisted the idea of active speakers. Although powered speakers offer advantages in implementing crossover slopes and in amplifier efficiency, over the years, I've been told many times that US audiophiles absolutely insist on choosing their own power amplifiers and speaker cables.
I wonder whether that conventional wisdom might be crumbling. What makes me think that US audiophiles might be getting ready to seriously consider ambitious active speakers is the market success of such models as Audioengine's 5+ ($399/pair). I don't think that all of Audioengine's customers are using their 5+s on desktops with computers; I suspect that many use them as the main speakers of a stereo system. Time will tell.
I wrote about ATC's SCM11, a two-way stand-mounted speaker, in December 2009 and about the SCM40, a three-way tower with ATC's famous dome midrange, in April 2010. John Atkinson concluded his measurement report on the SCM11 with this: "The ATC SCM11 is a well-engineered little speaker. I am not surprised John Marks liked it as much as he did, though I would point out that its measured behavior suggests it will work better when listened to fairly close."
I'd been lent the SCM11 and SCM40 by ATC's then importer and distributor for its Consumer models, Flat Earth Audio, of Connecticut. In mid-2013, ATC decided to consolidate its US presence by reassigning the responsibility for consumer speakers to Transaudio Group, which had represented ATC's professional products in the US for many years. To emphasize its expansion into the consumer market, Transaudio has established a subsidiary, Lone Mountain Audio. At present, Lone Mountain Audio represents only ATC.
Because I was revisiting the broader subject of professional equipment that audiophiles should know about (such as the Lindell AMPX class-A power amplifier I wrote about last December), or at least consumer equipment with professional roots, I requested the loan of ATC's Consumer SCM19, the next size up from the SCM11. The SCM19 is also ATC's least-expensive loudspeaker whose woofer incorporates their Super Linear magnet technology. I was then told that ATC was updating all its models, starting with the smallest, the SCM7, and that the updated SCM19 would not be available for several months.
I agreed to review the SCM7 because I was curious what ATC's updated entry (this is v.3) in the evergreen British Shoebox Monitor sweepstakes would sound like—that despite Lone Mountain Audio's Brad Lunde hastening to point out that the SCM7 contains no more BBC LS3/5A DNA than any other British-made shoebox-sized two-way. ATC's design goals for the SCM7 are to offer a minimonitor with excellent dynamics and best-in-class bass. For the first time, the tweeter has been designed and built in-house by ATC.
The cabinet of the previous-generation SCM7 had square corners and flat sides—definitely a 1980s–90s look. Its drivers were mounted on a black-painted baffle board with radiused edges and grille-attachment grommets. This board covered most of the front panel, the rest of which was veneered.
The SCM7 v.3 measures 11.8" H by 7.9" W by 9" D and weighs 15.4 lbs. It's a solid, hefty little speaker that looks quite different from and far more up-to-date than its predecessors. The footprint is no longer square. The sides curve out and back in toward the rear, in the modern-speaker lute, canoe, or truncated Coke-bottle look wherein the rear panel is narrower than the front. The SCM7's drivers are now flush-mounted in a fully veneered front panel. The precision of the driver cutouts is impressive. The veneers are, as before, grain-matched across the left and right speakers.
The stylish, all-metal, hex-mesh grille is a neutral, medium-light brown just a little darker than café au lait, and attaches by means of concealed magnet pairs. With these updates, the speaker's front looks far less cluttered when the grille is removed to reveal the 5" woofer and 1" tweeter. On the rear panel are two pairs of non-insulated binding posts for biwiring; jumpers are provided; and the speaker comes with a six-year warranty. In 2009, when I reviewed the SCM11, the SCM7 cost $1050/pair; the SCM7 v.3 costs $1499/pair in Cherry or Black Ash veneer.
ATC states that the SCM7 v.3's frequency response is 60Hz–22kHz, ±6dB; its sensitivity is a lowish 84dB/W/m, its nominal impedance 8 ohms. They claim that the SCM7 v.3's flat impedance curve presents an easy load to amplifiers (they recommend 50–200Wpc), that the woofer's motor assembly weighs nearly 7 lbs, and that the drivers are pair-matched to within 0.5dB.
Listening to the ATC SCM 7 v.3
The associated equipment consisted of Parasound's Halo CD 1, used as both CD player and transport; Nordost's Silver Shadow digital cable; Bricasti's M1 DAC (since sent back); and Grace Design's full-size m905 studio Monitor Controller (the Grace m903's larger sibling, so to speak; report in preparation); and Cardas Clear Rev.2 interconnects and Clear speaker cables.
I did most of my listening with Lindell's AMPX class-A power amplifier. However, while the Lindell was going forth and back to John Atkinson for measuring (see January 2014, p.155), a friend dropped off a Miniwatt 2.5Wpc tubed integrated amplifier. To my surprise, the Miniwatt was able to drive the ATCs well enough to completely involve me in the music.
The most notable such experience was with Mark Hollis's sparse and moody Mark Hollis—the album with the rather unsettling (at least to me) cover image of a malformed loaf of Sardinian Easter Bread (CD, Hip-O 5376882)—another loan from the friend who'd lent me the Miniwatt. Perhaps he suspected that I needed a break from working my way through all of Deutsche Grammophon's Archiv Produktion 1947–2013 (55 CDs, Archiv Produktion 001833572). Which, by the way, is a phenomenal bargain. Thanks, Jorge.
Hollis's solo work was new to me, and I found it more engaging than what I'd heard from Talk Talk. That said, his music, which strikes me as a blend of Tom Waits and Brian Eno, is something I think I'll return to only infrequently. Background music for Campari and chitchat it is not.