Analog Corner #310: Haniwa HCTR-CO Mk.II phono cartridge, SW1X LPU I phono preamplifier Page 2
First up was a Record Store Day Black Friday
mono
edition of
Chet Baker Sings
(CR00243), a warm recording of a warm voice—but the LPU I did
not
sink into
excessive
warmth. Baker's voice had ideal timbral balance, floating gracefully and believably between the speakers. Vocal sibilants were delicately but cleanly expressed. More enjoyable still was the LPU I's expression of microdynamic vocal shifts, which made it feel as if I was listening from the other side of the microphone.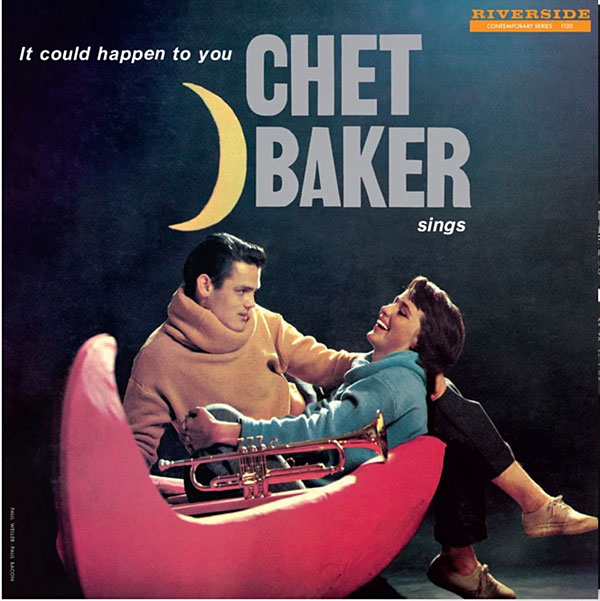 On "My Heart Stood Still," Philly Joe Jones's somewhat distantly recorded drum kit sat well behind the vocals, the cymbals ringing cleanly well back in the mix. The rim shots after Baker's muted trumpet solo had a rich, woody, tactile finish. All this added up to a fully satisfying rendering of this record.
The recent Verve/Acoustic Sounds reissue of Sarah Vaughan's eponymous 1955 EmArcy release (MG 36004/B00324113-01) backed by a small combo featuring Clifford Brown, Paul Quinichette, Jimmy Jones, and Herbie Mann features a more spacious mix and more frequency extension on top, which the LPU I fully captured with no hint of high-frequency excess—especially on Vaughan's vocals. If she actually sang into the RCA R44C ribbon microphone as shown in the inner gatefold jacket, there should be a slight but smooth and graceful high-frequency lift.
The LPU I/Infinity combo nailed her vocals on this record, unlike my usual solid state preamp (which was better on rock but produced an annoying edge).
It also presented Herbie Mann's flute three-dimensionally, surrounded by copious air that brought the flute to life, floating in space between the speakers.
Vaughan's vocals on "April In Paris" were presented with exceptional effortlessness and palpability in front of the instrumental backdrop; the small studio space in which the group played was well-expressed by the drum-kit ricochets. I've been enjoying this record for weeks, and I enjoyed it more through the LPU I than I had with any other preamp.
Stereo listening was with the Lyra Atlas λ Lambda SL. On the excellent Analogue Productions reissue of Rubinstein at Carnegie Hall (LSC-2605), I preferred the slightly drier solid state presentation to the LPU I's wetter, upper-midrange–rich delivery, which bathed the piano in a bit too much hall space. However, it was still a very enjoyable listen at a fraction of the solid state preamp's price.
"Why not try a more appropriately priced SUT?" I thought to myself. The Ypsilon costs $3300. I switched in the $1375 Bob's Devices CineMag Sky 20; its somewhat drier and darker character proved a perfect match for the LPU I—at least in my system and to my tastes. While the Rubinstein record lost some attack delicacy and nuance, the rest of the presentation benefited.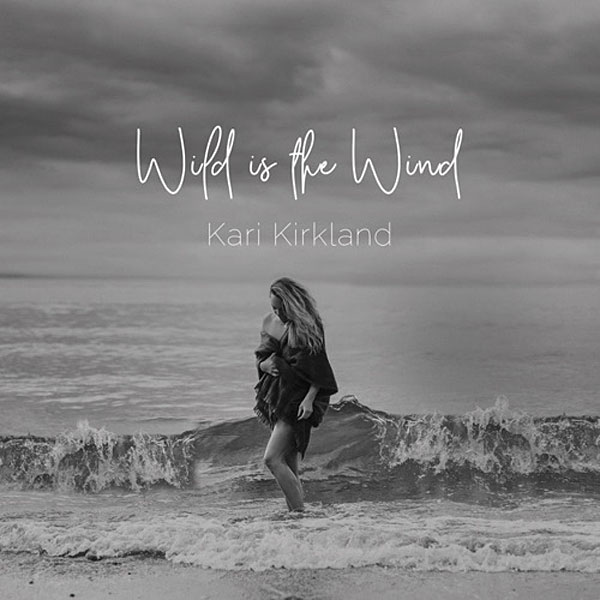 Wild Is the Wind (Slea Head Records KR 236), a new double 45rpm record by vocalist Kari Kirkland, skirts the Diana Krall template musically—she looks the part, too, though with darker hair. I'm sure this will be all over the next audio show, whenever that happens, because it's musically excellent, features great covers (Steely Dan's "Do It Again," Labrinth's "Jealous," Tears For Fears' "Everybody Wants to Rule the World") and great players (Roy Hargrove, Dean Parks, and others). Plus, it's well recorded at United Recorders and, oh, Ms. Kirkland can sing, and despite the musical similarities her voice does not sound like Diana Krall's.
The Bob's Devices/LPU I combo did justice to this easy-to-listen-to studio recording. It was also good through the Ypsilon.
If I had to sum up the SW1X LPU I—and I do—it's a high value, smartly designed, classic, "purist," vacuum tube–based MM phono preamp that achieves all of the positive things such circuits can offer—especially timbral and textural generosity and transient delicacy—at a very reasonable price, while avoiding pitfalls such as noise, limited bandwidth, soggy bass, and constricted dynamic range. It's a sweet-sounding phono preamp, great for jazz, classical, and acoustic music. If you're mostly a rocker, you're better off with silicon. That's just the way it is.
Please, Dr. Roschkow, produce a mono version, ideally with multiple EQ curves. Meanwhile, the LPU I is a great, cost-effective way to go, even in the costliest of systems. Sassy Sarah told me so.
Haniwa's New HCTR-CO Mk.II MC cartridge
In my July 2020 column, I covered the 0.2 ohm HCTR-CO cartridge and the company's passive HCVC01 current-to-voltage converter as part of a review of a complete Haniwa "front end" system that included "The Player," a Transrotor-sourced turntable with a custom version of the ViV Labs "Rigid Float" tonearm.
After that review ran, Haniwa designer Dr. Kubo came up with what he considered a significant improvement that included higher compliance and a new damper. He felt that anyone who'd already spent $10,000 on the cartridge deserved the upgrade free of charge, so at Dr. Kubo's request, American importer Robert Bean retrieved the cartridges from all buyers and returned them to Japan for the upgrade (footnote 3).
This is a review of a new CO that's been sufficiently upgraded to where Dr. Kubo felt it appropriate to call it the Mk.II version, though it too is in many ways very similar to the original CO and also the improved CO. The biggest difference between the Mk.II and either of the original models is a change to the elasticity of the rubber damper and wire spring that, in conjunction with the coil's electromagnetic damping, sets the system's compliance. Kubo claims greater linearity over a wider frequency range.
The HCTR-CO Mk.II cartridge ($10,000) has an extremely low internal impedance—just 0.2 ohm, which is close to a short circuit. Current-to-voltage conversion circuits, whether active (CH Precision P1, Sutherland Phono Loco, etc.) or passive like the HCVC01 ($6000; I think it's still the only one of its kind), crave such low impedances. The lower the cartridge's internal impedance, the more voltage such a circuit can deliver, though it requires a low-resistance tonearm wire and minimal breaks in the cabling.
The combination of ultralow internal impedance cartridge and HCVC01 creates a high-output current-loop circuit that Haniwa says provides a powerful electromagnetic damping force that stabilizes the motion of the cartridge's cantilever, allowing accurate groove tracing at vertical tracking force as low as 0.5gm or even less. This is still true in the Mk.II version, though there's been a change to the balance of mechanical and electrical damping.
I've always been more afraid of tracking too light than of tracking too heavy—years ago, I foolishly tracked a Shure V-15 Type IV at 0.75gm on a Dual 1219 and damaged more than a few records, even though they played just fine—so I set up the HC-TR-CO to track at 1gm on the SAT CF1-09T arm, which has no breaks in the cable from clips to RCA plugs, and plugged it into the HCVC01 phono preamp and then, later, to the CH Precision P1/X1 voltage input. The improved CO tracked better than did the original version at 1gm.
The biggest differences, though, were sonic. Much like the Lyra Atlas λ Lambda SL's sonic transformation compared to the original, the CO Mk.II delivered a texturally and timbrally enriched sonic performance and overall greater transient finesse and delicacy.
I'm glad I revisited this updated cartridge in combination with the HCVC01 because it solidified my opinion of the HCVC01 current-to-voltage device. If you own a very low internal impedance cartridge (Haniwa says <1 ohm) and you are running it into a voltage amplification phono preamplifier—I don't care how accomplished and costly—you ought to consider trying the HCVC01 and setting your phono preamp to MM (4mV gain, 47k loading).
Earlier, I referenced Rubinstein at Carnegie Hall. Well, last night I was up until 3am traveling the world. I started at The Village Vanguard, sitting about midroom for Bill Evans's Sunday at the Village Vanguard (Electric Recording Company/Riverside ERC040S), moved on to the Olympia Theater in Paris for Otis Redding's Live in Europe (Volt S-416), and then on to Carnegie Hall for the Rubinstein (LSC-2605).
Let's start with the Rubinstein. I've had an original and never thought it was a "you are there" recording, though the engineer was the excellent recordist Anthony Salvatore. (The producer was Max "I hate vinyl" Wilcox, with whom I once had a run in in Carnegie Hall.) Through the SW1X, the listening experience was good, but last night through the Haniwa setup it was "you are there," as I'd never heard it before. The piano sat solidly in three dimensions, the timbral balance, attack, sustain, and decay especially convincing. I forget which piece it was, but at one point Rubinstein hit some of the highest notes on the piano—the ones that produce that solid, woody "tinkly" sound that I know you are now hearing in your head. Those notes were rendered just about perfectly. I don't believe I've ever before heard it so well captured through loudspeakers: solid, with the hall reverberation behind and not comingled with the piano's direct sound. The presentation was marred only by a bit too much left hand/right hand separation—that's an engineering decision—but timbrally? Very "live piano."
The Otis Redding live album was another example of this cartridge's absolutely honest spectral balance and remarkable imaging solidity and stability (at least when used with the HCVC01) combined with textural delicacy. I was so used to hearing Otis kind of swallowed up in the cavernous hall, the crowd screams ricocheting through the space. Instead, Otis's voice was solid, present, and 3D, moving my seat from the Olympia Theater's balcony (which is the perspective I've always heard) to a more midhall, floor-level perspective, and Otis's voice was so present and solid yet still warm and rich. Booker T and the M.G.'s backup was also more present and solid and less stuck in a cavern. The horns were not at all thin and edgy.
I see I'm running out of space, so I'll close by saying that Sunday at the Village Vanguard was as convincingly delivered as I've heard it, including the handclaps and Scott LaFaro's upper-neck bass excursions. I'm sure Haniwa CO owners were pleasantly surprised upon setting up and listening to their improved cartridges. Should they upgrade to the Mk.II, they can expect intensified sonic pleasures.
These are good analog times!
---
Footnote 3: Haniwa Audio, 1-3-13 Kanda Izumicho, Chiyoda-Ku Tokyo 101-0024, Japan. Tel: +81-3-5820-3921. Web:
haniwaaudio.com
. Haniwa is distributed in the US by Robert Bean, Kubotek USA, 2 Mount Royal Ave., Suite 500 Marlborough, MA 01752. Tel: (508) 982-4701.