T+A PA3100 HV integrated amplifier Page 2
The back panel, whose left/right layout fans out from the center and reflects the integrated's dual-mono nature, is so chock full of connections as to thumb its nose at the Stones' "You Can't Always Get What You Want": four pairs of single-ended and balanced inputs; two sets of single-ended inputs designed for either high-level signal sources or a turntable; a grounding terminal; one set of single-ended and balanced preamplifier outputs (should you use the PA 3100 HV as a preamp or with active speakers); a tape loop with RCA inputs and outputs; two pairs of easily tightened rhodium-plated speaker lugs that can be configured for biwire operation or used with two pairs of speakers in dual-zone mode; a 20 amp power cable receptacle; LAN, trigger, Power Link, and HLink inputs. (The latter enables communication with other T+A components.) All that's missing is a button for room service.
Two fer ones
Jim Shannon is a crafty cookie. When he sent Jim Austin the T+A MP 3100 HV SACD player/streaming DAC for review in our June 2020 issue, he also sent the PA 3100 HV integrated in the hope that Jim would take a listen (footnote 1). I had long expressed interest in reviewing a T+A product, so after some months, Jim sent it to me.
Then, when I mentioned my long-held desire to hear a T+A DAC in my system, Shannon arranged to have T+A's top-level SD 3100 HV DAC ($35,000) shipped from Germany to Port Townsend.
Because the SD 3100 HV DAC arrived after the integrated and neither had been broken in, I connected the DAC to the Roon Nucleus+ music server/streamer using a Wireworld Platinum Starlight CAT8 Ethernet cable and fed signal from the DAC's balanced analog outputs to the PA 3100 HV through Nordost Odin 2 XLR cables. From there, it went to the Alexia 2 loudspeakers. The DAC required two 15A power cables, the integrated needed a single 20A power cable; my reference Rossini DAC/Clock combo demanded two 15A power cables and two digital cables; and the reference D'Agostino Momentum HD preamp ($40,000) and Progression monoblocks ($38,000/pair) and power conditioning required even more cables. That may be enough cabling to support the Tacoma Narrows Bridge.
Once I'd hooked everything up, I played music 24/7 for seven days to ensure that both units had fully settled in and achieved their optimal internal operating temperatures.
Shannon gave the okay to plug both units into my AudioQuest Niagara 5000 power conditioner and to use aftermarket supports in place of the components' felt-covered feet. "It's best to use isolation feet under any audio components, because they always make a difference," he declared when we discussed setup during one of many phone and email exchanges. I chose the same Wilson Audio Pedestals that I use under my reference dCS Rossini DAC and D'Agostino Momentum HD preamp.
Music time
My goals were many: 1. Grok the sound of the PA 3100 HV fed by my reference dCS Rossini DAC/Clock, mainly through speakers, but also through headphones. 2. Switch out the Rossini combo for T+A's SD 3100 HV DAC to see if it's a better match with the PA 3100 HV. 3. Explore the sound of the PA 3100 HV in preamp mode, feeding the D'Agostino Progression monoblocks. 4. Place what I hear in the context of musical experience.
The PA 3100 HV's sonic signature remained consistent regardless of source material. The top was somewhat toned down, with leading edges a degree gentler on the ear than with some gear. Perhaps as a consequence, the midrange was strong, exceptionally smooth, and all of one piece but offered less deep color saturation and contrast than some components that choose a more brightly illumined path. Bass was quite good—it was often excellent—but that less-than-cutting leading edge sometimes rendered percussive wallops a mite less convincing than my (much more expensive) reference.
One recording I keep revisiting is Iván Fischer and the Budapest Festival Orchestra's account of Mahler Symphony No.3 for Channel Classics (DSD128, CCS SA 38817). In the first movement, colors were more subdued, and depth was not as clarified as I'm accustomed to. This is not to suggest that colors were homogenized or that the presentation was less than compelling: Compelling and beauty-filled they were. If you spend as much time as I do walking dogs or running through the woods and take note of the different impressions a landscape leaves under the midday sun, just before and just after sunset, and when the sun is at the perfect angle to render greens luminescent and reveal the inner red of browns, you'll get where I'm coming from. I find the landscape equally beautiful at all those times, but each elicits a different emotional reaction.
In truth, I'm often more entranced by the sky when clouds render it a grayish mix of blue and purple than when it glows bright blue, but few things are more enticing than a perfectly ripe wild blackberry shining under the bright sunlight. Unless the bees are swarming.
For another publication, I recently reviewed Visca l'Amor, an unusual recording of songs from Catalonia performed by tenor Isaí Jess Muñoz and his pianist wife, Oksana Glouchko (Bridge 9548, 24/96 WAV). Muñoz has an exceptionally ardent and beautiful voice, with a midrange that occasionally brings to mind the young Jussi Björling. It's only on top, where the sound grows somewhat pinched and the bloom diminishes, that one encounters limitations. The PA 3100 HV recreated all the pulsing, heartfelt vibrancy that Muñoz brings to Eduard Toldrà's "Si anéssis tan lluny...," a love song that begins (in translation), "If you would go far, so far that I would not know of you, no one would know my fate..." The T+A amplifier also toned down his bright edge and was more forgiving of his limitations on high.
Recently, after I encountered high soprano Jodie Devos's incomparably beautiful rendition of Freddie Mercury's "You Take My Breath Away" and found my own breath following suit, I determined to review her new album, And Love Said... (Alpha 668, 24/96 WAV, footnote 2). While I didn't hear all the air and depth captured by Alpha Classics' superb engineering—my experience was similar on two Debussy recordings I revisit frequently—the singing and sentiment were as lovely and moving as through my reference.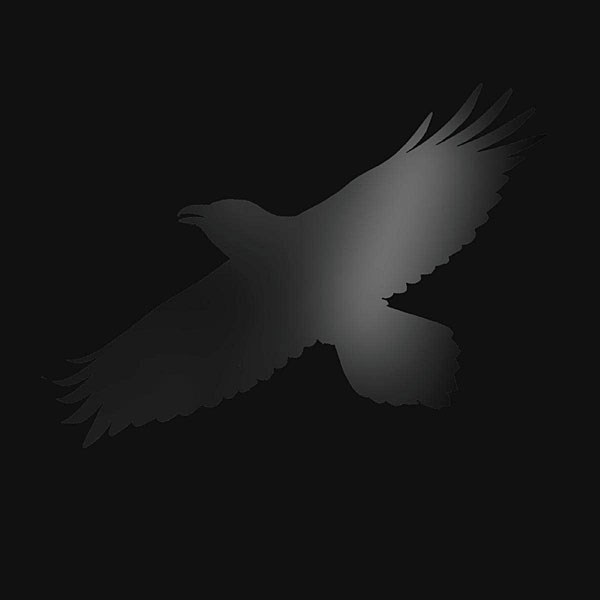 Air shmair: Lest I sound too fixated on what, to some, is no more than an audiophile gimmick created, perhaps, by "artifacts" real or imagined, the PA 3100 HV was all there in the atmosphere department. Confirmation came on recordings by Sigur Rós and oud player/composer Anouar Brahem (recommended by audiophile friends Ned Kuehn and Steve Zettel). For the former artist, I gravitated to Odin's Magic Raven (Tidal/MQA unfolding to 48kHz), a 2002 collaboration with Hilmar Örn Hilmarsson, Steindór Andersen, Páll Guðmundsson, and Maria Huld Markan Sigfúsdóttir. For the latter, I chose ECM's The Astounding Eyes of Rita (Qobuz 24/96 and Tidal/MQA 44.1) and the newer Blue Maqams (Tidal/MQA unfolding to 24/96 PCM) with Dave Holland, Jack DeJohnette, and Django Bates. I'll return to this haunting music in other reviews because it possesses a mystery that lingers beyond the notes. Through the PA 3100 HV, all I wanted to do was listen and listen some more.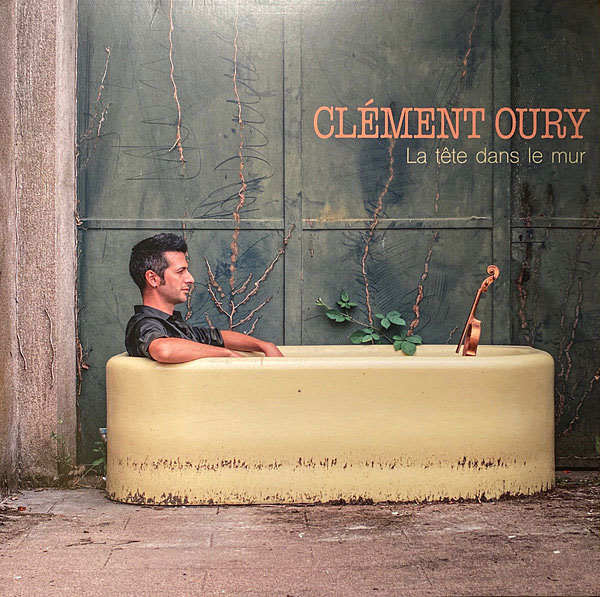 Using the PA 3100 HV as a preamp brought the D'Agostino Progression monoblocks into the mix. With them came more layered three-dimensionality, more detail, and more profound bass. The treble screams and percussive gunfire on Andris Nelsons and the Boston Symphony Orchestra's superb rendition of Shostakovich's Symphony No.11 (24/96 WAV, Deutsche Grammophon 002859502) were startling, as were the treble crinkles and hits on "Chacun dans sa case" (Each in his hut), on Clément Oury's delightfully off-kilter, Herb Reichert–recommended album La tête dans le mur (Head in the Wall—Qobuz 16/44.1 FLAC).
As much as Oury's silly selection summoned forth images of three blind mice nibbling too much grass, it also made me wonder how the PA 3100 HV/Alexia 2 pairing would have sounded with T+A's PS 3000 external power supply. While adding it would have made the cost of the T+A package identical to that of the D'Agostino Progression monoblocks (but still much less when the cost of the D'Agostino preamplifier was added in—although the dCS front-end doesn't require a preamplifier), it would have clarified what its promise of greater "dynamic control" might have delivered. Color me curious.
Headphones & the SD 3100 HV
Comments on the PA 3100 HV's headphone amp and synergy with the SD 3100 HV DAC must remain responsibly brief. He who rarely listens through headphones found that, through Audeze LCD-X cans equipped with Nordost Heimdall 2 headphone cabling, the headphone amp produced a smooth, warm, luminous sonic picture with clean, impressive bass. A big thumbs up.
T+A's top-line DAC sounded impressive, but it did not appreciably alter the PA 3100 HV's sonic gestalt from what the Rossini combo produced. A little more of this, a little less of that—certainly a DAC that warrants comparison with the best similarly priced products—but nothing to suggest a special advantage to keeping the source component within the family. To say more would require a full review.
Putting it all together
The T+A PA 3100 HV integrated amplifier makes a strong, consistent statement about sonic realities and the pathway to pleasure. Its consistently musical presentation, which emphasizes smoothness and ease over strong contrasts and abrupt shifts, renders it a powerful transmitter of musical truth—specifically that delivered farther back in the orchestra sections of many acoustically superior halls I've visited as well as in some drier or less-resonant venues.
Anyone wishing to get as much as possible from a single, very solid box will also find its headphone amp, optional phono card, and APM with tone controls and room equalization quite attractive. Put it all together, and you've got an excellent, meticulously engineered, beautifully made integrated amplifier that seems tailor-made for many audiophiles.
---
Footnote 1: Jim agreed because he was eager to hear it.—
Editor
Footnote 2: You'll find the review in this month's Record Reviews section on p.177.—Editor