More on MQA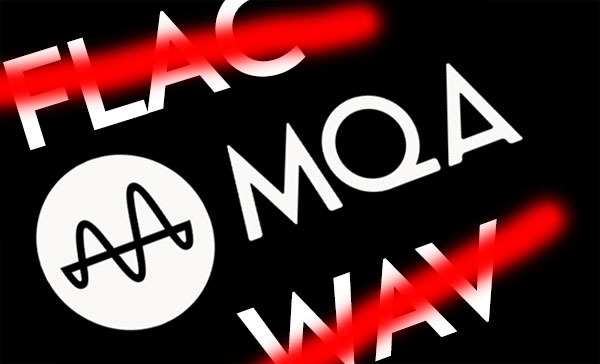 An economy of information transmitted . . . what was encoded was only what was needed, nothing more.
(footnote 1)
As I wrote in the January issue's "As We See It," Master Quality Authenticated (MQA), the encoding/decoding system developed by J. Robert (Bob) Stuart and Peter Craven, has been widely criticized, despite reports in this magazine and others that MQA-encoded files tend to sound better than the PCM originals from which they were derived. Also in last month's issue, Jim Austin investigated the time-domain performance of the MQA reconstruction filter and I examined some of the more general aspects, ending with: "Other criticisms of MQA involve its implications for the recording industry, for manufacturers of audio products, and for consumers. I will examine those in next month's 'As We See It.'"
In this issue (p.125), in the second part of his ongoing series on MQA, Jim Austin looks at the subject in terms of information theory. In Claude Shannon's coining of this term, information, bandwidth, and time could be considered as "three precise, swappable quantities [that] could show which ideas for sending messages were 'within the realm of physical possibility.'" (footnote 2) MQA appears to use this equivalence to achieve the goal expressed at the start of this essay: what is encoded is only what is needed.
But despite what I consider the theoretical elegance of MQA, others are unconvinced (footnote 3), or even unwilling to go on the record for or against it. At the 2017 AXPONA show, for example, Jana Dagdagan spoke to industry folk and audiophiles about MQA, but when she asked if they would be willing to share their thoughts on camera, more than half gave variations of these answers: "I don't want to publicly state my opinion of MQA because the company I work with hasn't decided yet." "I don't want people to know I'm not a fan of MQA because we may eventually adopt it." "I like MQA, but the company I work for doesn't support it right now." "I haven't blind-tested MQA yet, and I don't want to share my opinion without any backing."
One criticism that is repeatedly raised is that MQA implements Digital Rights Management (DRM). Yet there is nothing to prevent people from copying, e-mailing, and sharing MQA files (though selling them would presumably run afoul of the Digital Millennium Copyright Act). I have copies of the same MQA-encoded files on all the various servers I use for my listening, and they all decode perfectly well. So when people refer to "DRM," they are actually talking about the fact that you can't obtain the full hi-rez resolution from an MQA file unless you have an MQA-enabled digital processor.
This is an exact parallel with HDCD, from the 1990s. If you had an HDCD-capable DAC, you would get 1–2 bits greater resolution from what appeared to be a regular CD. If you didn't want to pay for an HDCD decoder, you could still play the CD but at lower effective resolution. In that sense, the same "DRM" argument could be made about HDCD: It restricted the quality available to people who lacked an HDCD decoder.
If an MQA file is played without MQA decoding, the sound quality will be that of the baseband file—ie, the same as a CD—meaning that the record company need stock only a single inventory. As well as the bandwidth benefit for streaming, there is another commercial benefit for the record industry with MQA that is not true of lossless-packing schemes such as FLAC: The record company will no longer be selling a clone of their hi-rez master. Instead, they are selling something that might well sound identical to the master, or even better than the master, but doesn't allow the master to be re-created.
This is presumably why, according to MQA Ltd.'s corporate filing in the UK, all three major record companies—Sony, Universal, and Warners—are stockholders. But as long as audiophiles can download or stream original, non-MQA, hi-rez PCM files, why should MQA be an issue? However, what if they no longer have such access to the originals, but only to their MQA versions? This, I suspect, is why so many are against the idea of MQA. As Ayre Acoustics' Charley Hansen pointed out last November on the Audio Asylum web forum: When Jim Austin interviewed MQA's Spencer Chrislu for Stereophile in September 2016, and asked if he hoped or expected that all digital music will someday be MQA-encoded, Chrislu's response was blunt: "Well, that's the goal!"
"This is why we are concerned, why we care, why we must ask questions and why the questions need to be answered," wrote Hansen, who passed away last November. "We want to get this one right. The stakes are too high to get it wrong!"
We live in an era of corporate consolidation—see how Amazon, Google, Facebook, and YouTube now dominate our lives—hence potentially reduced choice. And as I write these words, the FCC has announced the end of Net Neutrality, which I regard as the bedrock of the communication of information. Regardless of MQA's technical elegance and promised increase in sound quality, the removal of consumer choice in recorded music is indeed a relevant issue.—John Atkinson
---
Footnote 1: From a discussion of Homer Dudley's 1939 invention of the Vocoder, from Jimmy Soni and Rob Goodman,
A Mind at Play: How Claude Shannon Invented the Information Age
, p.100 (Simon & Schuster: 2017).
Footnote 2: Shannon adopted Ralph Hartley's term information for his landmark 1948 paper, "A Mathematical Theory of Communication" (A Mind at Play, p.135).
Footnote 3: See the lengthy analysis by Stephan Hotto of XiVero, a German company I understand is used by HDtracks and Highresaudio to check high-resolution files before offering them for download.