Spencer Chrislu: Master Quality Authenticated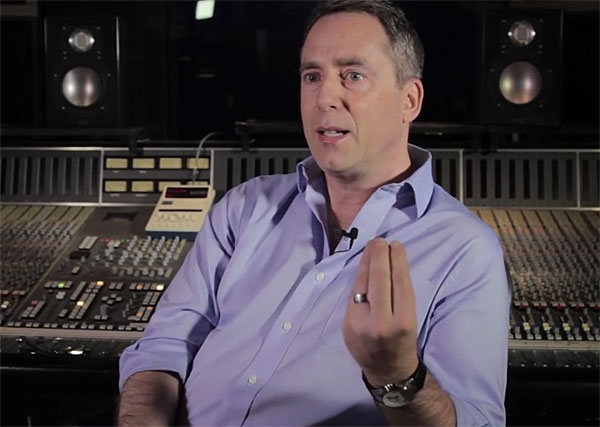 Most people who have heard music recordings encoded with Master Quality Authenticated agree that it sounds really goood (footnote 1)—but even they recognize that at least one major challenge remains: ensuring that listeners can actually get, in
MQA format
, the music they most love. I spoke with Spencer Chrislu, MQA's director of content services, about the company's efforts to meet this challenge.
Jim Austin: Please tell us about your background.
Spencer Chrislu: Wow, where do I start? I've been a music fan all my life, and fell in love with high-end audio as a teenager. I've always been fascinated by music production, and wanted to be a recording engineer from early on. I went to school at the University of Illinois and graduated with a BS in Electrical Engineering. After moving to California, I got the incredible opportunity to work with Frank Zappa for the last three years of his life, and later moved on to work on high-resolution DVD-Audio releases for Warner Music, where I met Bob Stuart [then with Meridian Audio]. After 14 years at Warner, and after hearing the first generation of MQA, I jumped at the idea of working together with Bob.
JCA: What is your role at MQA?
SC: I am the director of content services, which means that I'm involved with helping and advising on the production and archiving of tapes from various vaults around the world, to the nuts and bolts of making the MQA production process work inside the studios. Since we're a small team, I'm also heavily involved in new-partner engineering discussions and taking some of the administrative burdens off the engineers.
JCA: What are the advantages of MQA for music producers and consumers?
SC: It's amazing, in the sense that it gets us back to all listening to the same source—but now it's the source that came from the mastering desk itself, at the best possible resolution. And it's authenticated! So now music fans know they're getting the exact same music their favorite artist heard, and music producers know their art that they've sweated over gets to their fans untouched by anything in the supply chain.
JCA: Does MQA always start with the master tape?
SC: MQA should start with the best possible master in whatever form it is in. This could mean the master from the original tape, the digital archive, or the final master from the mastering desk.
JCA: Please share your observations as a sound engineer: What does MQA sound like?
SC: I tell everyone that I hear a tonal alignment from the midbass on up to the highest highs. Voices have a chest instead of a disembodied head, double bass has a real cavity that resonates with every note, piano soundboards and sustains go on forever, and reverberation tails have every detail, and decay naturally without falling off a cliff. And the edginess and glare is gone.
Beyond that, there is a sense of ease to the music very much like a live performance. You no longer have to "focus" to try to pick out a musical line or harmony, but you find yourself lost in the music and able to easily move around on the soundstage and easily hear everything going on in the recording.
JCA: Most of the MQA recordings I've heard so far are audiophile recordings. But the bulk of available music is dynamically compressed and aurally indifferent. What should we expect from MQA versions of the bulk of the catalog? Will it make undistinguished CDs— early-1980s CDs, say—sound significantly better—or will it just make the flaws more apparent?
SC: It has made everything that I've heard from that era sound better. I worked almost exclusively in digital in that era, and I can tell you that my recordings have been greatly enhanced by the MQA process. All I can say is that it will make it sound like it was coming from the mastering desk as opposed to through hashy converters.
JCA: What are the company's ambitions for MQA? Do you hope/expect that all digital music will someday be MQA encoded?
SC: Well, that's the goal!
JCA: How is label recruitment going?
SC: When the labels and music owners have heard MQA, they've loved it. When the download and streaming services saw what it could save them in bandwidth and storage and still offer the highest-resolution material, they've loved it too. The rest comes down to the nuts and bolts of making a real agreement that works for both sides. Labels and services are excited, and they're on board. You'll definitely see things happen very, very soon (footnote 2).
JCA: Last May, in a press release, MQA and Warner Music Group (WMG) announced a licensing deal that, they said, "paves the way for recordings from WMG's diverse roster of acclaimed artists and its world-renowned catalogue to be made available in studio master quality through MQA distributors." What can we expect from Warner in the coming months?
SC: While we can't share details regarding specific Warner releases yet, we're working closely with the WMG teams to identify, encode, and deliver some of the most amazing music in their collection of labels.
JCA: Craig Kallman, the CEO of Atlantic Records, has been publicly enthusiastic about MQA. Does that mean we should expect to soon see, say, the Charles Mingus catalog on MQA? Ray Charles? Led Zeppelin? What other labels are you talking to?
SC: I'm not at liberty to say just yet on this particular question, but since the release of the Amy Duncan album [Undercurrents, Diverse 53 and/or Filly 001] and the 2L catalog, we've had a number of inquiries from smaller independent labels and artists, and we're working with them all. There is some great music out there, and right now, my time is largely spent making sure everyone gets to hear as much of it as possible in MQA.
JCA: Tidal is streaming a lot of music from a lot of different labels and companies, and reportedly will soon be streaming in MQA. Does this mean that all those labels are on board? If so, who's doing the encoding? Does Tidal have access to all those master files?
SC: Tidal has been a great partner with MQA from the beginning. They've seen the potential for MQA, and how it could drop into their current infrastructure and give them something that differentiates them from every other service out there. I can't really comment on the specifics of Tidal's business—you'd have to ask them directly—but everyone understands that MQA should come from the best possible source, and from someone empowered to make that choice.
JCA: A few people on computer-audio forums have called MQA a way of putting the digital cat back in the bag—that it is, in effect, a new form of digital rights management (DRM). If MQA is implemented the way you intend and anticipate, will it affect end users' ability to share digital music files?
SC: No cats, no bags, and especially no DRM. MQA is PCM audio, plain and simple. It's a much more intelligent PCM audio, using the coding space in a much more efficient manner, but make no mistake: MQA is backward-compatible with every DAC out there, and that MQA file, even undecoded, will sound better than CD due to the de-blurring we do. But once you get it into an MQA decoder, that's where it really takes off. You can share it with your family and it will adapt to every playback environment.
It's important, though, to protect the interests of studios. If a studio does their archive at 24-bit/192kHz and then uses that same file as something to sell on a hi-rez site, that is basically giving away the crown jewels upon which their entire business is based. But beyond that, the file is incredibly large and unwieldy. So MQA comes along, and can take that tape from the archive, make it sound better than ever, and deliver it in a format that is fully authenticated and waaaayyyy smaller.
Can MQA files end up on a Torrent site? Sure, and they will, but the only way to really get the best resolution is to play it back through [an MQA] decoder. Can the analog output of an MQA DAC be captured back to digital and then put on a Torrent site? Yes, but the resulting file will be huge (again), not authenticated (so it won't trick people into believing it's the real thing), and will have gone through a blurring A/D conversion, which will degrade the sound.
MQA really is about delivering—and guaranteeing—the sound of the master tape, without all the hassle of actually transporting the huge amount of inefficient data of the master tape.
There is no point in trying to lock anything down, but we think there is real value in letting people know that the file they download or stream has real, traceable provenance from the owner, and gives them a great musical experience in a way that is convenient to how they enjoy music now. And should there be something even better than MQA coming down the pike, the labels will be able to leverage their archive to take advantage of that medium.
---
Footnote 1: See
my review
of the Meridian Explorer
2
in June 2016,
JA's listening impressions
, and Michael Lavorgna's comments
here
.
Footnote 2: At a late-August press launch at the Kripton HQM store in Tokyo, it was announced that MQA music will be available on HQM's high resolution download music service from the beginning of October 2016. Labels offering MQA-encoded recordings on the service for the first time will include Camerata, Shinkomusic Entertainment and Berkeley Square Music. Music in MQA format is currently available in Japan from the e-onkyo music store, most notably recordings from acclaimed Japanese label UNAMAS and the entire catalog of "Anime" specialist label Falcom. Indie-oriented digital music service, Ototoy, has plans to offer MQA music later this year, including recordings from the Beagle Kick label.