Dynaudio Confidence 30 loudspeaker Page 2
Using a recording of higher resolution, superb acoustics, and skilled engineering, the transparency and soundstage offered via the Confidence 30s can be
literally
breathtaking. On the album
From Heaven on Earth – Lute Music from Kremsmunster Abbey
(24/352.8 download, Challenge Classics CC72740, from spiritofturtle.com), Hubert Hoffmann plays three Partitas for solo lute written by Ferdinand Fischer. The recording, by Bert van der Wolf, was not made in the abbey but in Galaxy Studios in Mol, Belgium, which Hoffmann describes as "one of the quietest recording studios in all of Europe." With the Confidence 30s, you can hear the silence immediately as the ambience of the listening room is subsumed into that of the studio, only to discover within it a lute played by a living human being. The plucked instrument is lovely in its discreteness and rounded warmth, and you can also hear Hoffmann breathing along with the music. It would be wrong to attribute this sound quality to any particular element; any of the elements in the chain, from recording through the playback system to the room, could screw things up. Here, nothing screwed it up; indeed, this semblance of reality implies excellent performance of the Esotar3 tweeter and nigh-perfect integration of said tweeter with the C30's midrange.
Moving a very long way, over to one of my ear worms, "Hillbillies from Outer Space," from The Vaughan Brothers' Family Style (CD, Epic 46225), I could feel the impact of the upright bass and still clearly distinguish it from the drum beat, neither of which obscured the melodic lines of the Vaughan Brothers' guitars. This mix can seem dense since most of the tune and rhythm lie in the bass and lower midrange, but the Confidence 30s revealed even the occasional finger snapping that adds spice and drives the groove. Further down in the bass, the deep, plucked notes of Buster Williams's acoustic bass fiddle on "Concierto de Aranjuez," from Griot Liberte (CD, High Note HCD 7123), were impressively full and distinct, lacking only the extreme extension that comes through with a subwoofer.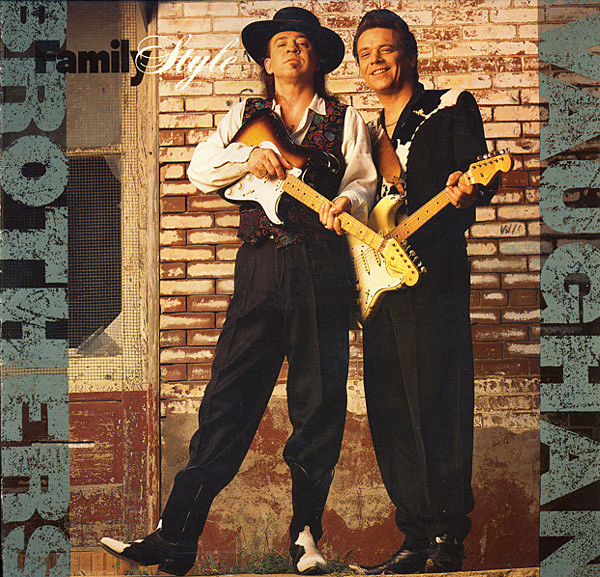 Over a range of recordings—"Nobody" on Jazz (CD, Warner 3197-2) and "Coast of Malabar" from The Long Black Veil (CD, RCA Victor 09026-62702-2), Ry Cooder's voice was warmer and less nasal with the C30s than I have heard him sound with most other speakers. This was a pleasant effect and one I noticed (although not as much) with other male voices.
The Confidence 30 was superb with higher voices. I went through all my favorites, from Emma Kirkby in Mozart's Exultate Jubilate (CD, L'oiseau-Lyre 168055) and Marianne Beate Kielland in Finzi's Come Away, Death (SACD, 2L 2L-064) to Alison Kraus in "Sister Rosetta Goes Before Us" on Raising Sand (CD, Rounder 11661-9075-2) and Sara K's "I Can't Stand the Rain" from Hell or High Water (SACD, Stockfisch SFR 357.4039.2). Each of them was as clear and present as I have heard them.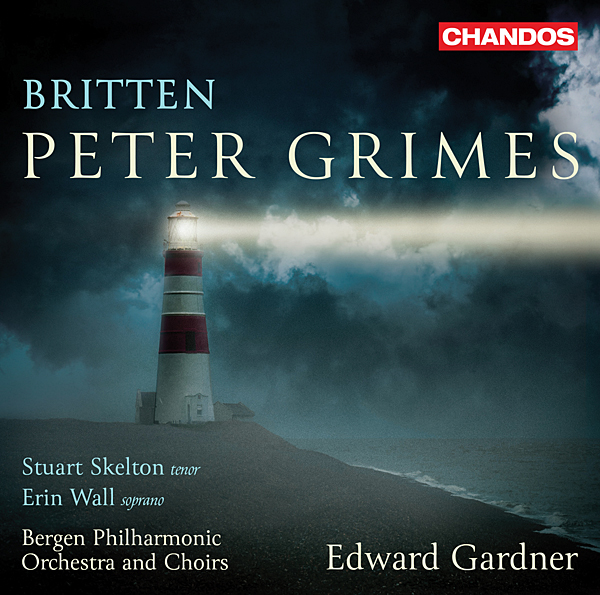 With big sounds, the C30s were more than up to the task. I have been enjoying a new, successful recording of Benjamin Britten's Peter Grimes with Stuart Skelton as Grimes and Erin Wall as Ellen Orford, conducted by Edward Gardner (24/96 download, Chandos CHAN 5250, from chandos.net). Skelton sings superbly but without erasing the memory of unique performances in the same role by Peter Pears (CD, London 414 577-2) and Jon Vickers (CD, Philips 432 578-2). So does Wall, who is both tender and passionate. (Sadly, Ms. Wall died this past October at the age of 44.) Gardner conjures a powerful dramatic presentation, probably his most successful to date. Chandos's typically rich sound and broad soundstage is appropriate for this masterpiece, and the Dynaudios served it all up from the silvery strings of the first "Sea Interlude," the raucous crowd scenes, the turbulence that reflects Grimes's increasing rage, and the desperation of his death. (At first, I had an inkling that the C30s were depicting a shallower soundstage than my reference speakers, but a tiny 2dB volume bump dispelled that concern.) This is a superb performance and, with sound as impactful as I heard it through the Confidence 30s, it joins the older, classic Pears/Britten and Vickers/Davis recordings as the only ones I need.
Reflections and distinctions
Having now spent many weeks with the Confidence 30s, I continue to be impressed by how immediate and gripping they make the music sound. So, why did I have an initial impression that they were a bit dull or, more specifically, that there was some emphasis on the 200–500Hz range coupled with a slight reduction in the 2–3kHz range? And why am I reporting above that I think they are so marvelous?
The obvious explanations (or scapegoats) are burn-in, speaker-setup tweaks, and listener adaptation.
I am skeptical of the first two explanations: My experience has convinced me that burn-in is at worst a short-term process of mechanical adaptation. Setup can make a difference of course, but the adjustments I made were too small, I judged, to explain the differences I was hearing.
The most likely explanation to me is that I adjusted to the Dynaudio's different presentation. I decided to do an experiment to confirm (or refute) this hypothesis.
After weeks of enjoying the C30s, I switched back to the resident Revel Ultima Studio2s. Guess what? I found them bright, with a somewhat light midbass, despite having had no such issues with them before. Since they had been burned in for hundreds of hours, and since they were in exactly the same position and orientation as before, my brain must have adapted to the slightly less bright, less forward Dynaudios.
After 3–4 days with the Studios, during which time my sense that they were bright and forward quickly faded, I switched to the C30s again and found—surprise—that they sounded much as they had at first, a little dull, with more-than-ample midbass warmth—an impression that faded once again with a few more days' listening.
I went one step further. In their preferred locations, the speakers were far enough apart that I could set both pairs up at once. I inserted a switchbox that allowed me to switch between them instantly. I used the same Canare 4S11 speaker cabling from the Benchmark AHB2 amps (footnote 2) to the switch and from the switch to each pair of speakers.
My preference varied with the program material. Male voices were fuller with the Dynaudios than with the Revels. Bass, acoustic or electric, was tighter, deeper, and more extended with the Revels, but it was bigger with the Dynaudios. The Revel treble was more detailed than the Dynaudio treble—but also etched by comparison; the Dynaudio treble was noticeably smoother—and kinder with noisy recordings. The soundstage conjured by the C30s was wide and seamless, but—despite what I had concluded earlier—the Revels seemed to offer just a bit more depth after all.
Conclusions
I continue to be impressed by how immediate and gripping the Dynaudio Confidence 30s make music sound. Their presentation with smaller-scale works is clear and lively. With larger ensembles in larger spaces, the C30 soundstage is wide and detailed. Across a broad range of styles and recording perspectives, they seemed balanced, neither bright nor muted, with, often, a comfortable warmth. As for dynamic range, I never approached their output limitations in my room.
The Dynaudio Confidence 30 lived up to expectations formed over years of listening at audio shows. If I were shopping for speakers today, these would be at the top of my list
---
Footnote 2: In addition to the Benchmarks, I also used the new
NAD C 298
amp both as a stereo amp and as monoblocks. Either way, they easily drove the C30s, but the distinctions were a bit more elusive than with the Benchmarks.