Q Acoustics Concept 50 loudspeaker Page 2
The dual-mono pink noise track on
Editor's Choice
was reproduced as a narrow, stable central image, with no splashing to the sides at any frequency and with very little "vertical venetian blind" effect (comb filtering) as I moved my head from side to side. The noise signal did sound a touch mellower than I had experienced with the
GoldenEar BRX
es and
Bowers & Wilkins 804 D4
s, however.
I confirmed this with a track from an album with which I was intimately familiar, "Decision Point" from the Jerome Harris Quintet's Rendezvous (16/44.1 ALAC file, STPH013-2, footnote 1), which I had recorded and mixed. Billy Drummond's cymbals had a little less high-treble swish than I was used to, but the presentation was otherwise natural-sounding. Drummond's kickdrum and Harris's acoustic bass guitar were reproduced with excellent upper-bass articulation, and the Concept 50s' soundstage reproduced the instrumental images with stability and appropriate depth.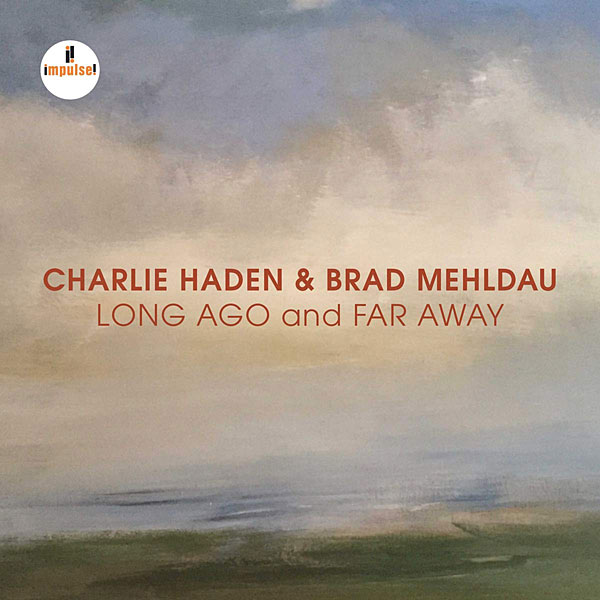 One bassist led to another—Harris to the late Charlie Haden, dueting with pianist Brad Mehldau on the album Long Ago and Far Away (Live) (24/88.2 MQA FLAC, Impulse/Tidal). Haden's double bass had good weight and leading-edge definition, though Mehldau's piano was pushed forward at me a little more than I was anticipating. I turned again to a recording I know well, a live concert from 1992 with pianist Robert Silverman performing works by Bach, Chopin, Schubert, and Schumann (16/44.1 ALAC, Stereophile STPH005-2). I had to use a spaced pair of omnidirectional microphones for this recording, so the stereo imaging is not well focused, something the Q Acoustics speakers, with their well-focused imaging ability, readily let me know. But listening to Silverman's empathetically delicate performance of Schubert's Moments Musicaux, the piano still sounded a touch more forward than I am used to, though the warmly supportive acoustic of the Albuquerque church in which I had captured the sound was readily apparent.
To further investigate the Concept 50's low-frequency behavior, I played a needle drop of a favorite solo organ recording, the late Philip Ledger's Organ Music from Kings (24/192 ALAC, ripped from EMI). The Q Acoustics speakers had no problem reproducing the low-frequency pedal notes that underpin the climaxes in César Franck's Chorale No.3 in A Minor. (The sound pressure level at the listening chair reached 93.5dB(C), slow ballistics.) And neither did they complain when fed the massive low frequencies on my unreleased recording of Jonas Nordwall performing Widor's Organ Symphony No.5 (24/88.2 AIFF file, footnote 2). The Concept 50 may not have the full low-frequency extension of more expensive tower speakers, but it has sufficient dynamic range and low-enough distortion in the bass to satisfy with these organ recordings.
Stereophile's founder, the late J. Gordon Holt, used to say that if a loudspeaker's midrange isn't right, it doesn't matter how well it reproduces the lows or the highs. Playing both female and male vocal tracks revealed that all was well with the Concept 50's midrange. Roon followed the Ledger album with another 24/192 needle drop: the late Peter Skellern singing "About a Quarter to Nine," a song made famous by Al Jolson, from the singer's 1982 album, A String of Pearls (UK LP, Mercury). The piano intro wasn't pushed forward in the mix and Skellern's plaintive lead vocal was nicely surrounded by his multitracked "oohs" and harmonies.
I followed Skellern with another of my own recordings, Eriks Ešenvald's arrangement of "Amazing Grace" on the Portland State Chamber Choir's Into Unknown Worlds album (16/44.1 ALAC, CD available from Amazon). Despite the many times I have listened to this track, Geo McAllister's delicate-sounding solo soprano vocal raised goosebumps, such was the clarity of the Q Acoustic speakers' midrange. And the Concept 50s' stable, accurate stereo imaging allowed the singer's image to occupy center stage with the choir arranged in a cleanly defined, stably positioned arc behind and to the sides.
While the Concept 50s' high frequencies are slightly softened, which tended to throw the upper midrange forward with solo piano recordings, its lack of overall coloration, its articulate low frequencies, and its stable, accurate stereo imaging all contributed to a musically enjoyable time in which they lived in my system. As I said before, I would have liked to position the speakers closer to the wall behind them than was possible in my room, but after I finished my critical listening, I experimented with Roon's parametric equalization DSP function. A 3dB boost in the octave between 63Hz and 125Hz resulted in a subjectively even balance throughout the mid- and upper-bass regions.
Conclusion
A while back I wrote that $7000/pair was becoming the sweet price spot for affordable tower speakers, offering excellent sound quality and measured performance without much in the way of compromise. The Q Acoustics Concept 50 lowers that sweet spot to $3000/pair. Okay, the fact that it's made in China will contribute to the lowering of the sweet spot price, but this immaculate-looking, -sounding, and -measuring loudspeaker gets a strong recommendation from me for use in moderate-sized rooms like mine. Just make sure you can place it close to the wall behind it.
---
Footnote 1: This CD is out-of-print but the files can be downloaded or streamed from
jeromeharris.bandcamp.com/album/rendezvous
.
Footnote2: Readers are welcome to download this recording here.