Moonriver 404 Reference integrated amplifier Page 2
"Everyone has their own preferences and own tastes," Polychronidis said at the end of our chat. "If someone says their amplifier is the best, it makes me laugh. I like the multicolored diversity of our market, which has products for every taste and every wallet. Some people prefer 8W single-ended amps with 300B tubes, and others buy 1000W [solid-state] amplifiers to do exactly the same thing. We should keep it like this."
We're after the same rainbow's end
Instead of huckleberries, four rotating knobs dominate the Moonriver 404 Reference's front panel: a source selector for four inputs (two can be converted for the optional MM/MC phono stage and the forthcoming asynchronous USB DAC); a tape monitor selector; a balance control; and a volume control that's coupled to a motorized Blue ALPS potentiometer. Interspersed are a three-position panel-lights switch (normal/dimmed/off), a power on/off button, an output LED that turns off when the "mute" button on the remote control is activated, a stereo/mono switch, and a remote-control sensor. On the rear panel there's an asynchronous USB input, a phono ground for turntables, four sets of RCA inputs, tape in (play) and out (record) jacks, preamplifier outputs said to have a very low output impedance that are intended to drive additional power amplifiers or subwoofers, two pairs of speaker outputs, an IEC connector, and a serial number.
The light plastic remote is uncomplicated: two up/down pairs to switch inputs and increase/decrease volume, and mute and tape monitor on/off buttons. You cannot turn the power on or off via the remote control.
Four thimble-like rubber feet protrude from the 404's underside. They looked rather basic, so I asked Polychronidis if he ever used aftermarket support feet to provide additional isolation from vibration. He told me he uses aftermarket footers only under his own turntable, but he gave me the go-ahead to try some.
I placed the 404 integrated on one of the top shelves of my Grand Prix Audio Monza rack and listened with a variety of footers and with none at all. Of all the footers I tried, the Wilson Pedestals provided the cleanest, fullest, most rounded images. I preferred the sound with footers, but the Moonriver sounded very good without them.
When I asked about power conditioners, Polychronidis said that their effectiveness varies. Rather than use one during the design process, he voiced the 404 after midnight, when power was cleanest. Since my marriage precludes late night/early morning listening, he suggested I test to see which sounded better with his creation, wall power from my dedicated line or conditioned power. I was so happy with what I heard with the 404 Reference plugged into one of the AudioQuest Niagara 5000 power conditioner's high-current outlets that I saw no need to investigate further.
After I connected the 404 Reference and the Wilson Alexia 2's, I used the Roon Nucleus+ to serve up files sourced from my Synology NAS to either the dCS Rossini DAC/Clock combo, the HoloAudio May (Level 3) DAC, or the Moonriver 404's optional USB DAC (which, again, is unavailable as of the time of this writing, footnote 4). The 404 is not Roon Ready, but this presented no obstacle to using it with Roon.
Some readers have questioned the appropriateness of evaluating a $4995 integrated amplifier in a system with components and cabling that cost far more. A few factors must be considered. Assuming that those higher-cost reference components have been chosen and matched carefully, that synchronicity between those components exists, the higher-priced spread should deliver additional resolution, transparency, detail, color, soundstaging information, and so on. Listening is key here, since such synergy cannot be taken for granted or determined by measurements alone. It should follow, in theory at least, that those very resolving reference components might more fully reveal the strengths and limitations of lower-priced equipment under review. If a Stereophile Class B component performs wonderfully in a Class A system, you have reasonable assurance of its potential to offer sonic satisfaction in a more modest system.
Wherever you're goin', I'm goin' your way
I connected the dCS Rossini DAC/Clock to the Moonriver 404 Reference and allowed time for cables and equipment to settle in. The first sounds brought a smile to my face. Playing the Doug Tourtelot–engineered hi-rez files of Eriks Ešenvalds's angelic "O salutaris hostia" from the Portland State Chamber Choir's exceptionally spacious all-Ešenvalds recording, Translations (24/96 WAV, Naxos 8.574124)—a recording that includes tracks engineered by John Atkinson—I was touched by the solo soprano's warm and beautiful voice that opens the piece. The sense of air wasn't as breathtaking as through my reference, but the music sounded airier and more colorful and seemed to emerge from a quieter background than what I'd heard through the two more expensive integrateds that I recently reviewed. The singing was so lovely that I didn't give a damn about keeping a critical scorecard. All that mattered was the gentle ecstasy that Ethan Sperry's superbly tuned ensemble conveyed. I enjoyed how the Rossini/404 Reference gave the lower men's voices the firm foundation necessary to support the women's vocal flights. By the time I was halfway through the next track, "The Heavens' Flock," I had no desire to continue taking notes. Soaring blissfully was enough.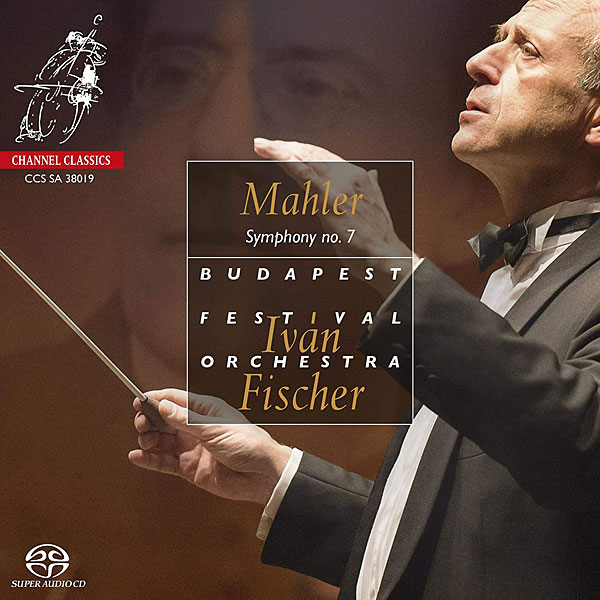 After settling back down to earth, I cued up the Rondo Finale of Mahler's Symphony No.7 from Iván Fischer and the Budapest Festival Orchestra (24/192 FLAC, Channel Classics CCSA 38019, Qobuz). Pace, timing, bass, color, weight, and emotional impact delivered a convincing representation of Mahler at his most splendid. On the title track of John Tavener: No Longer Mourn for Me from Steven Isserlis and the Philharmonia Orchestra, conducted by Omer Meir Wellber (24/96 WAV, Hyperion CDA68246,), the eight cellos' seductive warmth and fullness was palpable.
It was time to play other genres. "I Contain Multitudes" from Bob Dylan's Rough & Rowdy Ways (24/96 FLAC, Qobuz) showed midrange beauty. I was equally impressed by the Moonriver's ability to reproduce the complex tonalities that the Rossini fleshed out in Dylan's aging voice.
I'm not sure how I discovered the slightly crazed relentlessness of Berg & Zanon featuring Trio Mandili's "Dugly Dagly" from Blue Tunes Mega Pack (16/44.1 FLAC, Tidal); I think Herb Reichert suggested them. You might call it Balkan nasality meets electronic dub fusion. Plenty of bass showed that the low-powered Moonriver 404 Reference has what it takes to drive the challenging Wilson Alexia 2's. After shifting into the overdrive momentum of Son of Dave's take on Lead Belly's "Black Betty" (24/88.2 FLAC, Qobuz) from Explosive Hits, it was time to party.
Very early in the review process, Larry Deniston of the San Francisco Audiophile Society visited my Port Townsend home. We began with a familiar push-the-accelerator-to-the-floor track: Yello's "Electrified II" from Toy (24/48 FLAC). The recording is full of sizzling highs, knockout bass, and a vast soundstage. I won't pretend that the 404 Reference's bass shook the walls, or that it equaled the low end from the more expensive and powerful Musical Fidelity M8xi ($6490) and Krell K-300i ($7000) integrateds. But the Moonriver 404 Reference's bass surpassed that from the gorgeous-sounding class-A Gryphon Essence mono amplifiers ($46,000/pair). The 404's low end was firm, tuneful, and in proportion with the octaves above it.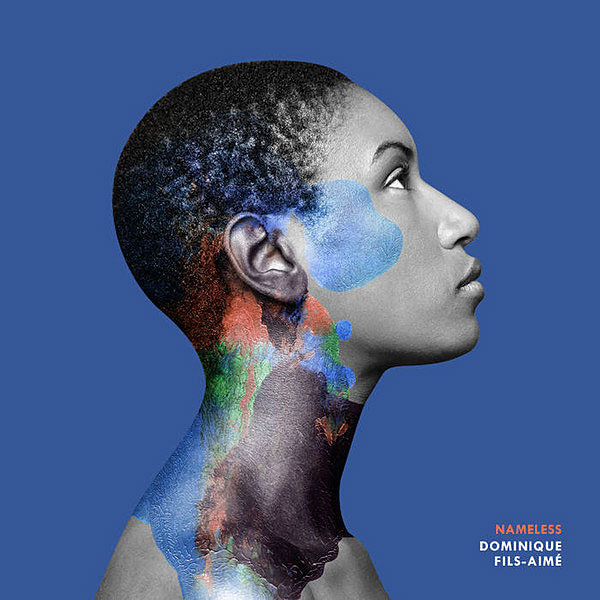 Deniston requested a familiar song by an unfamiliar artist: Abel Meeropol's "Strange Fruit" sung by Dominique Fils-Aimé on her album Nameless (24/48 FLAC, Qobuz). "I can't say I've heard anything as good at this price," he said, speaking of the Moonriver amplifier. Next, we played the same track through my reference amplification. More depth, drive, and color. There was more separation between soloist and backup singers. And yet, when restored to the system, the Moonriver sounded just great: Its fine midrange, quiet backgrounds, and overall clarity stood out—on the fast snap of hand claps, for instance.
After Larry cued up Patricia Barber's ultracool, disarmingly sparse recording of the Gershwins' "Summertime," from her early album A Distortion of Love (24/192 FLAC, Qobuz), I played three versions of that Gershwin standard all sung by soprano Leontyne Price. All three are faithful to the score, but the best-recorded of the lot features Skitch Henderson conducting the RCA Victor Orchestra on The Essential Leontyne Price (16/44.1 FLAC, Qobuz). Listening to the shimmering beauty of Price's unique voice reminded me why, at one of her recitals, we devotees had screamed ourselves hoarse until she returned to the stage for one more encore.
My Moonriver hour of supreme revelation was still to come, thanks to a neighbor's recommendation of jazz pianist Marilyn Crispell. A Roon search led me to Trio Tapestry (24/96 FLAC, Qobuz), which is led by saxophonist Joe Lovano with Crispell and percussionist Carmen Castaldi (24/96 FLAC, Qobuz). I couldn't believe how realistic Castaldi's gongs sounded on "One Time In." On "Seeds of Change," sonics and musicianship were mesmerizing. The varied heights of instruments in the deep and spacious soundstage were enthralling. Everything felt so right that there was nothing to do but bliss out. I cued up "Mystic," the album's longest track, climbed aboard the Moonriver's magic carpet, turned out the lights, and soared away.
On another occasion, I used the Moonriver 404 Reference to take a first listen to the much-praised HoloAudio May (Level 3) DAC ($4998). Altering my flight path in the direction of Kubrick's 2001: A Space Odyssey, I entered the galaxy of pounding percussion and blasting brass that opens Richard Strauss's Also Sprach Zarathustra, as performed by the Seattle Symphony under Thomas Dausgaard (24/96 WAV). The May/Moonriver's ability to reproduce the opening deep pedal organ notes and convey the depth and width of the Benaroya Hall stage was impressive. The far more expensive Rossini DAC/Clock with the Moonriver 404 depicted an even greater sense of air at stage rear and delivered smoother and weightier bass and treble.
Moonriver and thee
I wrote at the beginning of this review that the Moonriver 404 Reference is the least expensive integrated amplifier I've had in my system; that makes it difficult for me to proclaim the Moonriver 404 Reference integrated amplifier a new benchmark for sonic excellence in an integrated costing $5000 or less. But I'm tempted to anyway, because it does justice to complex and demanding recordings and it sounds tonally spot on, well balanced, clear, and musical.
For some of you, the Moonriver 404 integrated may be the longed-for component, just waitin' round the bend, that transports you to audio nirvana. With dutiful attention to setup and component matching, the Moonriver Model 404 integrated amplifier can deliver Class A sound at a Class B price, and joyful listening.
---
Footnote 4: Even though the sound of the Moonriver USB DAC compared favorably to and perhaps surpassed that of the Krell K-300i integrated amplifier's optional DAC ($1000—see my review in the
December 2019 issue
), there's no point discussing the sound of a DAC that is currently being redesigned from scratch.