dCS Rossini Apex D/A processor Page 2
Since I ran out of power cables for additional components, I left the Rossini upsampling
SACD/CD Transport
($26,5000) disconnected. Instead, I used a
Roon Nucleus+
music server (powered by a Nordost QSource linear power supply) for file playback from a USB stick, Tidal, and Qobuz. Discs, files, and streams rely on the same Ring DAC and clocking technology for sound; I expected similar results.
For comparison, I chose the EMM Labs Reference DV2 Integrated DAC ($30,000), which I'd reviewed previously. When I compared the DV2 to a dCS Vivaldi DAC I then had on loan, I felt that their bass, image size, and soundstaging seemed equivalent. If the Rossini Apex DAC now equaled or bettered the DV2 in bass, image size, and soundstaging, then it succeeded in elevating the sound of the Rossini DAC's bass to the lofty performance level of the Vivaldi DAC.
This led to two other tests, which intrigued my friend Scott Campbell so much that he asked me to repeat them with him present. Because the Rossini Apex DAC can process its highest resolutions of PCM and DSD by either Ethernet or USB (footnote 7), I tested which of these inputs produced better sound. (The DV2 lacks an Ethernet input, but the company claims to have optimized the DV2 USB input.)
With the Rossini Apex DAC's Ethernet input, colors were a mite more differentiated and saturated, highs smoother and less aggressive, and bass foundation firmer than through USB. Ethernet also conveyed brass and winds with more warmth and richness and the soundstage with more realism. I next compared the sound of the two DACs with and without a preamplifier (D'Agostino Momentum HD) in the chain. This test, discussed below, revealed any qualitative differences between the two DACs' internal volume controls.
Revelation time
Several aspects of the Rossini Apex DAC's sound stood out: depiction of instrumental texture, silence, nuance, perceived distance from and space around instruments, and bass response were significantly improved. At the start of Debussy's colorful Sonata for Flute, Viola, and Harp, from Debussy: Sonates & Trio (24/96 MQA, Erato/Tidal), I heard more sound from the viola's bow than before. More of the overtones and harmonics that distinguish the viola from the violin emerged, and the complex character of instruments was easier to discern. Subtle changes in dynamics and shading were also more noticeable and impactful.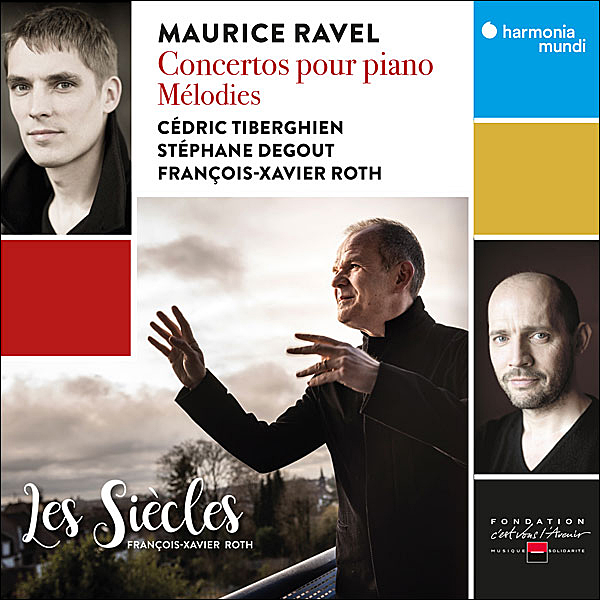 Music of the great French composers of the late 19th and early 20th century, in particular—Debussy, Ravel, Fauré, and others—abounds in color, texture, and romance. I'm especially fond of pianist Cédric Tiberghien's performance of Ravel's piano concertos on Maurice Ravel: Concertos Pour Piano / Mélodies with Francois-Xavier Roth and Les Siècles, his marvelous period-instrument orchestra (24/96 WAV, from files provided by Harmonia Mundi). With the Rossini Apex DAC, I immediately noted a deeper silence between notes, a greater sense of grace, flow, and warmth from string instruments, and a beautiful finish to the sound that epitomized fin de siècle elegance.
As I repeatedly switched between the two Rossini DACs, the differences were astonishing. They were especially noticeable in Also Sprach Zarathustra, from our Recording of the Month seven-CD box set Strauss (24/96 MQA, DG/Tidal), with the Gewandhausorchester Leipzig under Andris Nelsons. The bass with the earlier Rossini DAC was less gripping and not as fleshed out as with the Rossini Apex DAC—even when I increased the volume to give it a fighting chance. Highs were noisier, drum rolls noisier and muddier, colors less intense, and distinctions between timbres of very different instruments less palpable. As the big bang at the start of Strauss's tone poem cedes to a glorious sunrise—one which Nelsons reveals with a slow, perfectly paced crescendo that progressively bathes the listener with light—I heard more grace, beauty, and detail from the Apex.
At Scott's request, I played "April in Paris" from The Magnificent Thad Jones (Remastered) (16/44.1 FLAC, Blue Note Records/Qobuz). With the Rossini Apex DAC, brushes on snare drums were more involving, the sound of the trumpet and double bass fuller and richer. Instruments the recording artificially spread out across a wide soundstage seemed more connected and sounded smoother. These were not small differences; we were bowled over by their cumulative impact.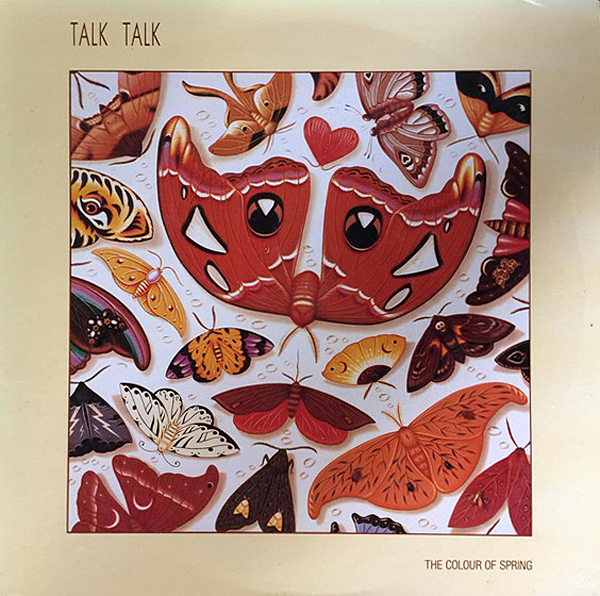 I suggested we return to Talk Talk, whose music I enjoyed so much in our last listening session. We chose "April 5th" from The Colour of Spring (24/96 FLAC, Parlophone/Qobuz). The earlier Rossini DAC sounded thinner than the Apex, with less substance. Everything seemed diminished and less involving. There was less there. Scott felt that while both DAC presentations were well-sorted, the Apex DAC's presentation was more liquid and had more integrity.
We then moved on to Les Siècles' new recording of Mahler's Symphony No.4. Without question, the Rossini Apex DAC supplied a more substantial bass foundation and granted all instruments fuller and rounder tone. The balance between lower-pitched instruments and those playing many octaves above seemed more appropriate to the music. The contrasting textures of the period-instrument woodwinds were riveting.
One of the biggest revelations came at the start of Metacosmos, Anna Thorvaldsdóttir's orchestral tour de force, performed by the Iceland Symphony Orchestra on Concurrence (24/352.8 WAV, Sono Luminus DSL-92237). Metacosmos begins with a minute-long low-pitch, multi-octave drone, which is interrupted by a sudden, disturbingly sharp crack that sounds like the universe cleaving in two. With the earlier Rossini DAC, quiet entrances of lower instruments were barely discernible; with the Apex, they took on real significance.
Comparison time
How did the Rossini Apex DAC/Clock combo compare to the DV2 Integrated DAC? (footnote 8) They were close enough that it was essential to match output levels, which I accomplished using a Fluke multimeter to measure the output at the loudspeaker terminals with a 1kHz warble tone from Stereophile's Editor's Choice CD (footnote 9); I matched levels to within 0.03V at a level of about 1.5V.
My critical listening session opened with a superbly recorded freeform jazz take on Gesualdo's madrigal "Moro, lasso, al mio duolo," from a forthcoming album of improvisations on medieval melodies from Europe and the British Isles titled (tentatively) From One Dark Age to Another. This album features percussionist Garth Powell (who is also AudioQuest's director of engineering, and who passed the track along to me). Engineered by Michael C. Ross and produced by Joe Harley, the album was recorded directly to ¼" 30ips tape at Studio A of Hollywood's Capitol Studios. The piano was the 7' Steinway B that Nat King Cole preferred.
Next, I listened to the second movement from Shostakovich's Symphony No.11 from the fabulously recorded album Shostakovich: Symphonies Nos.4 & 11 "The Year 1905," with Andris Nelsons conducting the Boston Symphony Orchestra (24/96 FLAC, DG/Qobuz). Its concluding section, which intensifies from a quiet foreboding to a thunderous barrage of brass and percussion, ends in a smoking stillness that gets me every time.
The Rossini Apex DAC and Clock sounded more colorful than the DV2 and blacker between notes. Deep bass-drum thwacks were a little tighter, and the soundstage was more open. When I removed the D'Agostino Momentum HD preamplifier and used the DACs' internal level controls instead, the DV2's color and bass remained less impactful. On the Shostakovich, chilling silence was less profound; on the Gesualdo, colors of soprano saxophone were less intense.
The Momentum HD preamplifier elicited more color, contrast, transparency, and weight from both DACs. Capitol Studios' famed piano, which sounded somewhat faint in the Gesualdo premix, came alive with the D'Agostino Momentum HD preamplifier.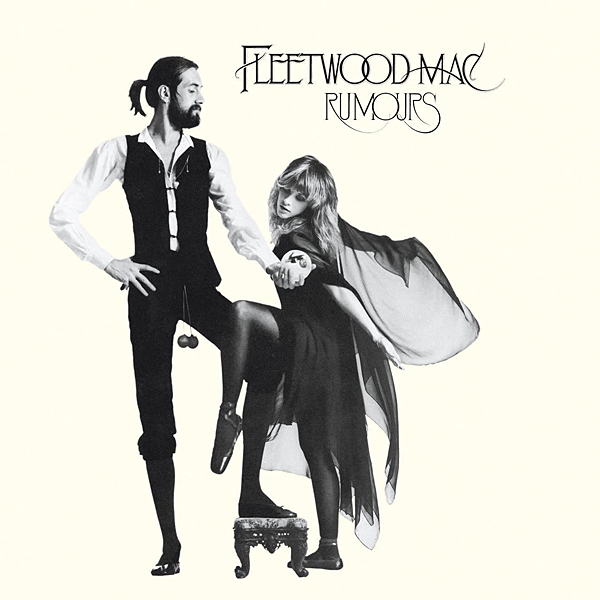 In our next listening session, Scott and I played Fleetwood Mac's "Gold Dust Woman" from Rumours (24/96 MQA, Warner Bros./Tidal). The Rossini Apex DAC/Clock combo sounded cleaner and fuller and seemed to have a lower noisefloor than the plainer-sounding DV2. The Apex also made it easier to discriminate among several female vocals on "Gold Dust Woman." It was clear that the Rossini Apex DAC's bass is at least equal to the DV2 (footnote 10).
Incomparable
The Rossini Apex DAC is more than another upgrade; it's a major advance in digital sound reproduction, one that elevates an already excellent DAC to a much higher level. With dramatic improvements in bass, color saturation, detail, texture, and coherence, its presentation is more realistic and refined than that of the original Rossini DAC. In many respects, the Rossini Apex DAC now performs on a level previously exclusive to the Vivaldi DAC.
Should existing Rossini owners consider the upgrade? Unless the $9000 upgrade price is prohibitive, without question. The Rossini Apex DAC is a must-hear for anyone who cares about cutting-edge sound reproduction. The improvements are impossible to miss. Once you hear them, there's no going back. But be aware that because the Rossini Apex DAC sounds so natural and unforced, you may not realize how good it is until you compare it with other top-tier DACs
---
Footnote 7: While the Rossini Apex can, through its Ethernet input, fully decode and render MQA, its USB input functions as a renderer only and depends upon playback software such as Roon to do the decoding. See the Specifications sidebar for more information.
Footnote 8: EMM Labs founder Ed Meitner does not believe in external clocks, and the DV2 therefore offers no option to add one. Instead, Meitner strives to optimize the internal clocks in his DACs.
Footnote 9: This CD is now out of print.—Tech Ed.
Footnote 10: Once the DV2 V2 is available, this comparison will merit revisiting.