Bully for You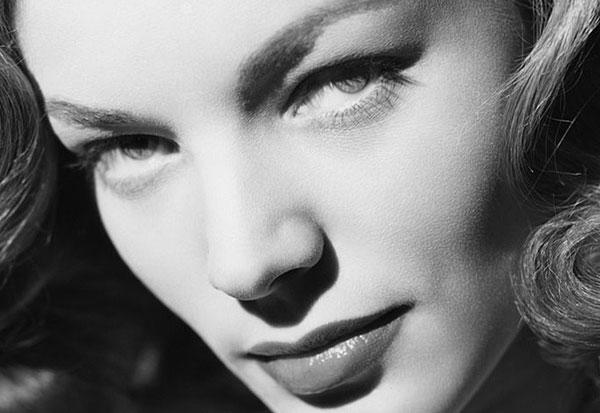 "You know how to whistle, don't you, Steve?"
—Lauren Bacall,
To Have and Have Not
, 1944
Yesterday, I played a minor role in a dustup on Facebook. It began when a fellow journalist posted a controversial quote from a veteran manufacturer known for generating same. The bait proved irresistible, and a long line of audio mavens, myself included, swam around the hook for an hour or so. The manufacturer himself also waded in, and before the fight was over, he'd made a show of demanding the home address of one of his antagonists, thus raising the manly specter of bodily harm. If there were any women in the audience, I'm sure they were impressed.
Perhaps because the manufacturer in question is a retiree of considerably less-than-Hemsworthian stature, the Homeland Security advisory level did not rise above Guarded. But something else emerged, larva-like, from the thread. In one of his salvos, the manufacturer at the center of the dispute made the following observation:
"Anyone who cannot hear [the effect of one of one of his long-ballyhooed tweaks] does not know how to listen. I know I can upset unthinking victims of Crowd Behavior by pointing this out."
This is not the first person who has attempted to fortify his public statements with the suggestion that everyone who disagrees with him is a sheep, a dullard, a victim of "crowd behavior." Fortunes have been made and lost by countless politicians, publicists, and—most of all—salesmen who have used the same tactic. It's simply that history prefers, after a certain amount of time and money have been squandered, to forget the names of people who travel that not-terribly-high road.
But something even more troubling is going on here, and it's called bullying. "If you don't agree with my claims, you don't know how to listen." That's the worst kind of bullshit there is.
We hear it again and again. And because audiophiles tend to be rather sensitive people—as I pointed out long ago in Listener magazine, anyone who is open to the idea of listening for subtle differences among wires, equipment racks, and turntable power supplies can be assumed to have a skin only slightly thicker than that of the average burn victim—a lot of us fall for it. We get more than our share of screwings, psychologically and monetarily. And, sadly, there are always a few toadies among our number who happily suck up to the nastiest bullies, out of a psychological need whose obscuring rock I do not care to lift. Happily, those freaks seldom venture far from the tiny fringe websites that offer little more than insults, condescension, and undiluted sciolism.
So let's get it straight once and for all.
Whether or not you believe that three-dimensional soundstaging is the No.1 goal of a high-end audio system, you already know how to listen.
Whether or not you believe that a combination of low-powered amplification and ultra-high-efficiency loudspeakers is necessary to re-create the impact of recorded music, you already know how to listen,
Whether you prefer digital to analog, analog to digital, or don't give a tin tit one way or the other, you already know how to listen.
Whether you put your equipment on a light, rigid table, a massive, lossy table, or something that looks like your mother's chrome-and-glass knickknack shelf, you already know how to listen.
Whether the dealer you most trust has in his listening room two or twenty loudspeakers at a time, you already know how to listen.
Whether you lean toward cheap or expensive gear, old or new gear, cutting-edge or vintage gear, you already know how to listen.
Whether your record collection is mostly classical, mostly rock, mostly jazz, mostly acoustic folk, or mostly sub-Saharan yodeling, you already know how to listen.
In that litany you'll find some things with which I agree, and some others with which I most vehemently disagree. It doesn't matter. I and my most respected colleagues all have strong points of view: That's what the best audio journalism is all about. The thing is, we don't use our strong points of view as weapons. Or as sales tools.
Tellingly, the manufacturer in the Facebook dustup is a staunch critic of audio reviews—excepting, of course, the small corner of the press, now all but defunct, that once praised his company's products without exception, and presented them as utterly lacking in competition. His beef? He complains that, by distracting consumers with all of our blather, reviewers serve only to make music lovers feel insecure about their ability to listen to, understand, and enjoy music.
Apart from pointing out that opinion's suitability for the file folder labeled "FUNNY: UNINTENTIONAL," I can say only that, yes, there have been, and there remain, people in the press who obfuscate, rather than clarify, in their efforts at self-puffery and self-promotion. They are outnumbered, by a ratio of something like 7 billion to one, by those people in the industry who do the same thing for financial profit.
Learning how to listen to music—how to identify and understand various elements of composition, how to distinguish good playing technique from bad, and so forth—is a lifelong journey of considerable value. Beyond that, I believe your needs as an audiophile are better served by trusting your own senses, and by tempering your open mind and your sense of ingenuous wonder with just enough skepticism that you'll know a humbug when you hear one. And the next time someone tells you that you need to learn how to listen, consider that any product whose sales require condescension or belittlement can't be worth the money.—Art Dudley