Recording of February 2012: Dusty in Memphis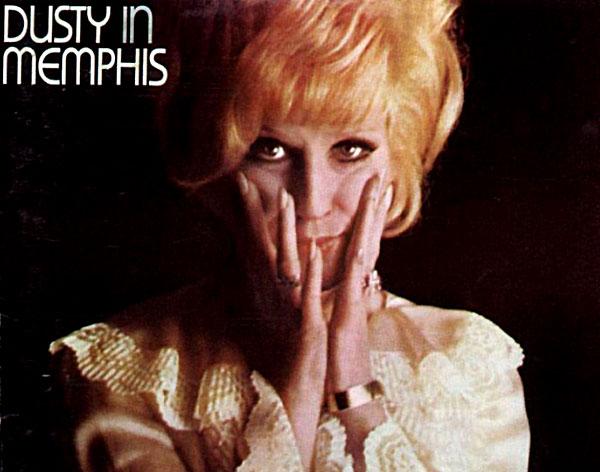 Dusty Springfield: Dusty in Memphis
Atlantic/Analogue Productions APP 8214-45 (two 45rpm LPs). 1969/2011. Jerry Wexler, Tom Dowd, Arif Mardin, prods.; Ed Kollis, eng.; Kevin Gray, 45rpm mastering. AAA. TT: 76:40
Performance *****
Sonics *****
Coaxing a singer to "stretch" always sounds like a good idea—that is, until the singer is standing in the same recording booth used by Aretha Franklin and Wilson Pickett, and suddenly her confidence, never brimming to start with, drops through the floor and she can't or won't sing a note. Add to this that Dusty Springfield was already a sticky perfectionist who'd self-produced most of her records and wasn't happy with the songs to be recorded—despite the fact that most of them were straight out of the Brill Building—and you have the recipe for an all-time classic record, right?
In his autobiography, Rhythm and the Blues (1993, Knopf; pp.222–224), producer Jerry Wexler remembered the Dusty in Memphis sessions this way: "I was criticized for taking Dusty down South—everyone said the South was for R&B, not pop—but I had a hunch. You won't hear much of a black influence in her voice, yet she's deeply soulful, her intonation pure. As with Aretha, I never heard her sing a bad note." Later in the book, Springfield gave her side of the story. "'All Jerry did was talk about Aretha,' remembers Dusty, 'and I was frankly intimidated. If there's one thing that inhibits good singing, it's fear. I covered the fear by being in pain. I drove Jerry crazy.'"
Relating how she "hurled" an ashtray at him and called easygoing engineer Tom Dowd a "prima donna," Wexler called the sessions "hell." A variation on the old metaphor of having to break eggs to make an omelet, these charged descriptions describe exactly the kind of conflict often needed to make a great record. Dusty in Memphis was the fabulous result.
It's really no surprise that the sessions were strenuous. A bottle blonde who favored beehive hairdos, elaborate gowns, and Cleopatra eye makeup, Dusty Springfield was a symbol of the pre-rock swingin' sixties. Although she'd had a huge hit in 1967 with Burt Bacharach and Hal David's immortal "The Look of Love," her album sales by the time of these sessions in November 1968, were slumping, her image was beginning to look frumpy, and she was finding it harder to connect with younger listeners. In short, fearful or not, she needed to stretch.
The engine on Dusty in Memphis—the grease that made it go, if you will—was the absolutely unsurpassed playing of the studio musicians at Lincoln Wayne "Chips" Moman's American Studios, at 827 Thomas Street in north Memphis. Reggie Young (guitar), Bobby Wood (piano), Bobby Emmons (organ, electric piano), Tommy Cogbill (bass), and Gene Chrisman (drums), who less than a year later would back what would become Elvis Presley's last great album, 1969's From Elvis in Memphis (part of the 1969 double album From Memphis to Vegas/From Vegas to Memphis). Here the instrumental tracks they recorded—which Springfield, too flustered to sing while in Memphis, later sung over in a New York studio—are models of taste and refinement. As Springfield told writer Stanley Booth in the album's original liner notes, reprinted on the back of this Analogue Productions reissue, "I had no idea how far out of the R&B bag the Memphis musicians could go. I discovered that their versatility was amazing, and their musical knowledge is extremely wide."
The songs here are split between two distinct writing camps. The majority come from such Brill Building teams as Barry Mann and Cynthia Weil ("Just a Little Lovin'"), and especially Gerry Goffin and Carole King ("Don't Forget About Me" and three others). Other songwriters represented include Michel Legrand (the faux psychedelia of "The Windmills of Your Mind") and Bacharach-David ("In the Land of Make Believe"). But while the entire album is an unqualified success, it's the cuts written by those outside the song-mill establishment that give the album its most distinctive flavors: Eddie Hinton and Donnie Fritts's "Breakfast in Bed," John Hurley and Eddie Wilkins' "Son of a Preacher Man," and Randy Newman's "I Don't Want to Hear About It Anymore." In fact, while "Son of a Preacher Man" was the hit single that made the album a blockbuster, it's a stretch of three songs at the end of side A of the original LP (side 2 of this edition) that anchors Dusty in Memphis. In Randy Newman's saga of neighbors talking, Springfield employs a crying tone:
Ain't it sad, said the woman down the hall
That when a nice girl falls in love
Ain't it just too bad she had to fall
For a boy who doesn't care for her at all.
That's followed by the album's finest, funkiest arrangement: of Goffin-King's "Don't Forget About Me," where Reggie Young's guitar soloing never lets up for a moment, and the rest of the players lock in an easy groove that's the epitome of Memphis soul. And "Breakfast in Bed" is made an unlikely tour de force thanks to Arif Mardin's slow, symphonic arrangement, a classy horn-section break, and Springfield pushing her feathery voice to its upper limit in the verses.
As with all 45rpm remasterings, the higher groove velocity has made possible the extended high frequencies and lower noise that make this edition a marvel of sound. As much as the expression is overused in the audiophile community, it applies here—you will hear things in this reissue that you've never heard before from Dusty in Memphis. Kudos to (Analogue Productions owner) Chad Kassem, (remastering engineer) Kevin Gray, and the Quality Record Pressings team for another sonic success story.
Despite having told Stanley Booth that the barbeque down in Memphis is "really something," Dusty Springfield never returned—but this album, her debut for Atlantic Records, gave her career permanent relevance. The fact that during these sessions she mentioned to Wexler that he should sign a new English group, Led Zeppelin (he did), only adds a final sparkling touch to this still surprising opus confluence of skilled songwriting, tasteful arranging, and masterful playing, all mixed with just the right hints of soulful down-South grease and grit.—Robert Baird