Klaus Heymann: A Naxos World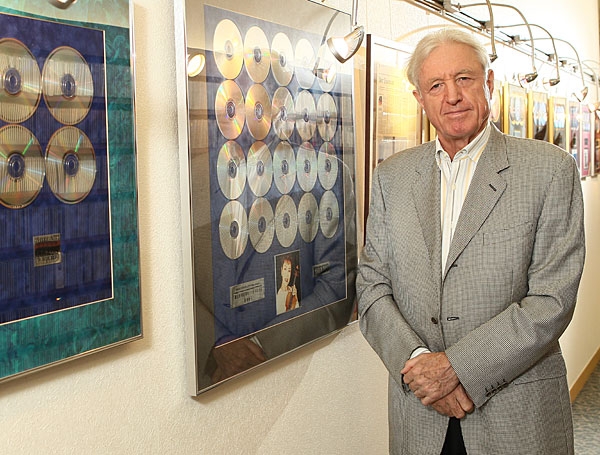 Is it because no one takes pot shots at you unless you're on top? Or are the most recent criticisms of Klaus Heymann and his diversified Naxos Digital Services empire on to something more?
To refresh: Heymann, a German entrepreneur who began selling cameras and stereos to American GIs in Vietnam, and later become the Hong Kong distributor of Bose and Studer audio gear, launched Naxos, a classical-music label specializing in budget-priced CDs, in 1987 (footnote 1). The label's name is also easy to pronounce in any language. Heymann began to build the Naxos catalog—now one of the largest classical labels—by recording young and often unknown artists and orchestras, most from Eastern and Central Europe. Soon, displays of Naxos CDs, all of their covers conforming to a uniform, instantly recognizable design, became to crop up in record stores large and small.
Jokes about hearing Beethoven played by the Pottsylvania Radio Orchestra began to circulate among competitors and fans alike. From the very beginning, a more potent argument about whether these bargain recordings would degrade the standards of young classical listeners: Would hearing Beethoven for the first time as played by a second-rate orchestra dilute the ability of beginning listeners to discern merely good from truly great performances? Then again, at least people were listening.
The latest controversy to swirl around Naxos concerns their decision to strike a deal with the streaming service Pandora directly rather than through SoundExchange, the independent digital performance rights organization. In an era when the streaming of recordings is fast draining away what little money remains in the music business, suspicions immediately arose that something nefarious was afoot.
In the March 24, 2015, issue of Billboard, Ray Hair, president of the American Federation of Musicians, responded to the Naxos/Pandora deal:
"Members of the . . . (AFM) continue to be deeply concerned about greed and profiteering in the music industry, at the expense of those who create music. Professional musicians deserve to be treated better. We make all the music, but it seems like everyone else makes all the money.
"We are alarmed by the agreement recently reached between Pandora and Naxos, the world's leading classical music label, on a multi-year US license for the entire Naxos catalog. We were concerned when their joint announcement was notably silent on any mention of fair and direct payment of royalties to artists."
Heymann responded in a letter that Billboard chose not to publish. That response read, in part:
"Since its foundation more than 25 years ago the mission of Naxos has been to make classical music accessible and affordable. More than any other record company, Naxos has invested in music education and in recording a wider range of repertoire than any other company, major or independent. At the same time, Naxos has promoted many new and young artists and performing arts groups. Its catalogue of American classical music is second to none, built at substantial cost over time.
"It is both absurd and offensive for AFM President Ray Hair to insinuate in his recent Billboard op-ed that Naxos was motivated by greed and profiteering in its recent deal with Pandora. Writing these comments without any attempt to contact Naxos is irresponsible and reckless, and does not serve musicians well.
"Naxos remains committed to its artists and is committed to ensuring that all amounts owed for plays on Pandora are reported and paid to them in a timely and concise manner. This deal was done for the benefit of musicians worldwide."
Recently, I met Heymann in midtown Manhattan, at the Parker Meridien Hotel, the day after he'd received the Sanford Medal from the Yale School of Music.
"I've looked at all the people [who received the medal] before and they're all eminent or almost eminent musicians."
Dressed in a gray zip-up vest, black shirt and pants, and new, hipsteresque, low-top tennis shoes, Heymann, with his healthy gray mane and busy activity level, does not look his 76 years. Famed for being a hardnosed wheeler-dealer with a head for figures and being good at sniffing out future trends in the music business, Heymann is clearly proud that he was into streaming before streaming was cool, or even a glint in the music biz's eye. The back of his business card lists the eight websites, seven of them streaming-based, that Naxos has launched since the late 1990s.
"In 1996, we made our whole catalog available for streaming. It was the very first in the history of the industry. But at that time, it was not paid. It was a marketing tool. The idea was, people listen online, track by track, low fidelity, go to the shop, and buy the CD. It was very expensive, because bandwidth was extremely expensive in '96.
"It remained that until 2002—until bandwidth costs had come down. Also, there were a lot more people with access to the Internet, and that's where we launched the www.NaxosMusicLibrary.com. It was $9.95 a month. That was the first paid streaming service. There was something else before, but it was not from the industry. It was from outside, Classical.com or something. That sort of faded away.
"In 2004, we launched the radio (www.NaxosRadio.com). Way before Internet radio, we had 80 pre-programmed channels. If you want to spend your time listening to guitar and lute, you get the guitar and lute channel. If you like Strauss, there's a Strauss channel. That was paid ($20 a year), but every user who hangs on it uses one stream of our bandwidth. And the people who subscribe, they turn it on in the morning, 9 o'clock, when they get to the office, [and] they turn it off 6 o'clock, when they leave the office. That uses a lot of bandwidth. We never figured out how to make it commercially viable, so it got neglected. Now that bandwidth has become cheaper, we'll probably revive it. We actually hired a radio personality to run it.
"Then we have the video library [www.NaxosVideoLibrary.com] which came in, I think, in 2006. Jazz [www.NaxosMusicLibrary.com/jazz] came in 2005. Then we built our download site, ClassicsOnline.com, which we've now revamped into www.ClassicsOnlineHD.com, with both streaming and downloads.
"There is nothing nefarious [in the Pandora deal]. We own those rights anyway. We have all the rights from our artists. Our contracts with the artists say we have all rights: all rights in perpetuity in whatever format, now known or unknown, from day one. So it's not that we're not paying the artists—the artists are not entitled to any payment from us. Those are the deals in classical music, and most labels are the same.
"We go to the artists and say, 'Look, there are millions sitting there that hasn't been paid. You give us the power of attorney, and we collect your half, and then pay you a share of that in exchange for doing the work.' Because the societies also want to have—it's very onerous what they want. They want an ISRC [International Standard Recording Code] supplied, and artists cannot supply ISRCs so they don't get paid. So now we go with our databases and say, 'Here's the database, here's the power of attorney, now you pay us.'"
But for consumers—not musicians—the central question about streaming concerns not money but formats. Will streaming eventually kill off all forms of physical media and render record collecting obsolete—that is, owning a personal library of music recordings, be it physical or digital, in a house or in the cloud?
"There are so many ways now to listen to music, and unfortunately a lot of it is free. Streaming takes away from downloads and from physical. There's no doubt—just look at the numbers. I looked at the latest figures, and Spotify pays, I think, less than 1õ per track. Naxos Music Library pays 4.5¢ per track. It's the highest. Qobuz is next to Naxos. YouTube pays the worst.
"In 2013, I think Naxos had five titles that sold more than 10,000 [physical] copies. In 2014, not a single one sold more than 10,000. Our best-selling title sold 7000. That shows a dramatic drop in one year.
"[The CD is] not going to die. Even five years from now, we'll be making CDs, but it's going to be in smaller and smaller quantities. Anything where you sell less than 1000 copies does not really recoup the investment of manufacturing, booklets, all that. So if sales continue to drop, and more titles reach that point where you cannot sell at least 1000 or 1500, then it's going to be digital and CD on demand. But 10% of the titles, five years from now, will still sell 3000, 4000, 5000 [physical] copies.
"I think what will probably happen is that, increasingly, we will release only new recordings digitally [downloads]. And we're moving towards manufacturing on demand for those digital-only recordings. We just bought the on-demand manufacturing facility of ArkivMusic, and that will be shifted to Nashville.
"Right now, digital only is about 25% of all our releases. I think, over the next two or three years, it will probably move to 50%. Five years from now, maybe 75%. What we may see happen in between is that there may be a new high-definition physical format becoming accepted. Maybe data disc, where you can sell high-definition files?"
Throughout our conversation, I never heard Heymann utter the words listen in regard to a specific format. I asked him how he listens to music.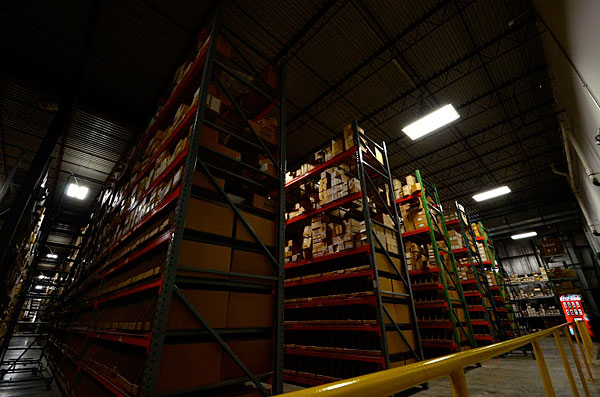 "Online. Naxos Music Library, ClassicsOnlineHD. I still have all my wife's CDs at home, because she says she's not an online person. But that's all. I still listen to CDs for new artists, new recordings, but . . ."
With physical formats stuck or stalling, and with music of every variety becoming a less important cultural experience for millennials and younger—not to mention that we live at a time when a few hundred in unit sales will land you halfway up the Billboard classical charts—the question is obvious: Does the entire business that accompanies the playing and recording of classical music have a future, in this or any other country?
"Ninety percent of what we record now loses money, if I count only the revenue from selling CDs and downloads. We make money because [of] this huge back catalog [and] the labels we bought, and we make money from providing services to other people: digital and physical distribution. I think the physical [distribution] is also not profitable anymore, but the digital [downloads] is linked to that, and that makes money. The music library is profitable. The video library is not. Jazz is breaking even. The radio, probably breaking even.
"But it's not dying. The streaming income in the first quarter of this year more than made up for the loss of the download income, but hasn't made up for the loss in CD sales. That means a lot more music is consumed, but we get less money for it.
"But at the same time, you reach a lot more people. I just looked at the latest figures we made, and I think last year our digital income was almost $5 million US, excluding CD sales. That's from iTunes, Pandora, Amazon, from whatever. What does that mean? We can close the warehouses tomorrow, destroy all the CDs, close down most of the offices, and [still] have a very good business. But that's us—because we have this huge catalog. It's all available online and is properly exploited. We are running our own platforms. Not many can do that.
"I'm not worried [about classical music] because, look: The classical record business in the United States is about a $100-million-a-year business. The classical music business in the United States is about a $5-billion-a-year business, if you consider [the] Metropolitan Opera budget, ballet budget, orchestras' budgets, and the music schools, etc. We are only [a] tiny little appendix to this whole, and that will never go away. It may shrink from $5 billion to $4.5 to $4 billion, but it will still be there.
"Classical in the US, it was always between 3% and 4% of the total record business. It's shrunk in line with the rest of the business. In Europe, in the best times, it was 10% of the total record business. And I think right now it's 5%, maybe 6%, depending on the market; Germany, maybe England, a little bit higher.
"And streaming in Europe is still not such a big business, except in Scandinavia. In England, classical-music streaming is probably 1% or 2%. I'm not concerned about the classical-music business as a whole. The record business has to survive the next five years, until there's a business model that works. The present business model does not work. The artists don't get paid. Even with the artists not being paid, the record companies still don't make money. That's not a business. And what you get for the music is not enough.
"In the past, we've said we compete with Universal, EMI, and we worry about them. Now we worry about what Google is going to do next, what Amazon is going to do next, what Apple is going to do next. They are the giants. And, frankly, this new development about exclusive content, we had that in the old days, before iTunes, when Warner had this exclusive . . . it's not going to work. Apple can buy Warner tomorrow. Google can buy Sony. It's pocket money for them. What happens then would be an interesting scenario."
And what about Naxos? Any interest from Microsoft? Does Heymann—who says he and his wife now spent summers in New Zealand, to escape the pollution in Hong Kong—have any thoughts of selling and getting away from the constant turmoil of a fast-changing business that may, after all be, be doomed?
"I have offers all the time, but I wouldn't sell Naxos. It's my passion."
---
Footnote 1: Klaus Heymann was previously interviewed for
Stereophile
by Jason Victor Serinus in
December 2007
and by Sam Tellig in
February 2000
.—
Ed.