Gramophone Dreams #4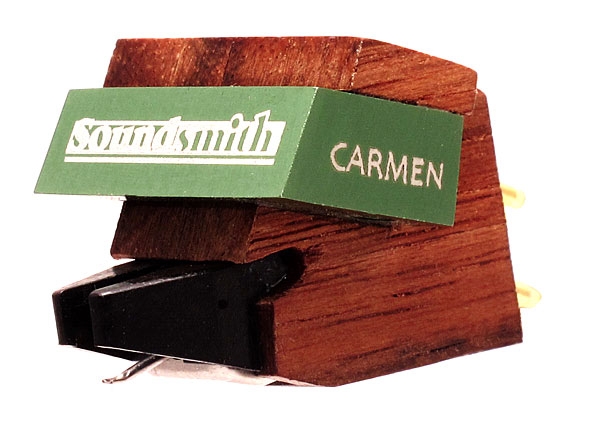 So, audiophiles, riddle me this: What does a DAC actually look like? I don't mean the box it hides in—I mean the little doodad that does the actual converting from digital to analog. Is it bigger than a phono cartridge? Is it made of rain-forest wood, gemstone, or porcelain? Do people show it to their friends, who gawk in awe and envy? Does it have an exotic, geisha-sounding name like Jasmine Tiger, Koetsu Onyx, or Miyajima Takumi? When it breaks, does a watchmaker type rebuild it for a not-insubstantial fee? Do people hoard them in vaults, like NOS tubes? Can you trade a DAC for a rose-gold Rolex Oyster Bubbleback
ca
1945?
I didn't think so.
Then perhaps you can understand why I spend so much time in the floating world of gramophone dreams. What in audio is more beautiful than a snakewood Schröder, a crinkle-painted Gray 108, or an Abis SA-1 tonearm? What could be more exotic than a Pierre Clément or a Mitchell Cotter turntable? It is my full intention to spend the rest of my days aligning phono cartridges and slipping black discs (with richly colored labels) from their yellowing paper sleeves.
Even more than the artful beauty of cartridges, tonearms, and turntables themselves, I admire the fabled engineers who design and build these musical devices. When I recall the history of record-playing machines, I run into names like Joseph Grado (1924–2015), the first person I ever associated with artisanal audio products. My next hi-fi idol was the venerable Yoshiaki Sugano (1907–2002), descended from an ancient family of Japanese poets, painters, potters, and sword makers. A painter himself, Sugano-san could trace his lineage to a 16th-century master calligrapher-painter, Hon'ami Koetsu, after whom he named his own most illustrious phono cartridges. In my memory, Sugano was the beginning of not only artisanal high-end cartridge manufacturing, but was also the master who introduced beauty and connoisseurship to hi-fi. He made Marantz and McIntosh models seem ordinary and industrial. By designing cartridges that had cobalt-based magnets, coils of 99.9999%-pure copper, boron cantilevers, and bodies of rosewood, ebony, or onyx, he demonstrated to the entire audio world that all things physical resonate in accordance and harmony with the materials they are made from. The Sugano-designed Koetsu Rosewood Signature cartridge was the first of my romantic affairs with exotic (and expensive) audio bits. It was also the first cartridge to sell for more than $1000.
After Yoshiaki Sugano, I connected with the even more esoteric creations of Hiroyasu Kondo, of Audio Note Japan. Kondo-san brought low-compliance, low-output moving-coil (MC) cartridges to new levels of poetic naturalness of sound. He made his coils of superfine wire drawn by hand at low temperatures from ingots of pure Italian silver. His best cartridge, the Io Ltd., needed 0.5 amp to power its perfectly matched field coils, which replaced the permanent magnets used in more conventional designs. The Io Ltd. sold for $30,000.
The super-cartridge era may have begun in 1973, when Holland's A.J. van den Hul developed the completely new and highly effective Type I stylus profile, which reduced the standard stylus horizontal radius of 18µm to 2µm. I remember how some people were afraid to use it, thinking it would damage their records. I remember paying van den Hul what seemed an awful lot of money to retip my Koetsu Rosewood Signature. When I got it back, it no longer sounded like the Alice in Wonderland Koetsu I'd sent him—and I didn't care. That Type I stylus dug out more spatial, soundstage, and image information than I'd ever heard. (I occasionally wonder if those vdH styli and the BBC's stand-mounted LS3/5A speakers didn't conspire to usher in our ideas of soundstage and imaging in high-end audio.) A.J. van den Hul parlayed his exciting invention into a sophisticated operation that sold over a million styli to companies like Ortofon, Goldring, and Audio Note, while making his own highly esteemed MC cartridges with such fun names as Grasshopper and Frog.
I could go on and on, telling inspiring stories about such cartridge legends as Per Windfeld and Leif Johannsen at Ortofon (Denmark), Jonathan Carr and Stig Borge of Lyra (Tokyo), or the Suchy family of Clearaudio (Germany). But this month I want to keep you on American soil and focus your attention on a supersmart, highly skilled cartridge iconoclast who stands alone and separate from the international cartridge-making guild.
Soundsmith Carmen moving-iron cartridge
Last summer, a friend asked, "So, Herb, how does it feel to be back in audio?"
I didn't have to think. I told him I felt very much at home, and was looking forward to meeting all of those eccentric, Mensa-type designers I hadn't met in my first go-round. I explained that three names proudly stood at the top of my hi-fi fan-boy list: Nelson Pass, Andrew Jones—and Peter Ledermann, whose company, The Soundsmith, is based in Peekskill, New York. Why Ledermann? Because I intuitively felt that his work represented a value system similar to my own. I was inspired by Michael Fremer's words in the April 2008 Stereophile: "Ledermann is more a dreamer and idealist than a schemer." And if you haven't already guessed, dreamers are my people.
When I walked into the Soundsmith room at the 2014 Capital Audio Fest, I knew instantly: This was not "hi-fi," but something more earthbound and real. I asked Ledermann about the speakers. They sounded liquid and full, and energized the room in an extremely provocative way. Instrumental tones and textures grabbed me by the shoulders and insisted that I stop thinking and listen. But Ledermann didn't want to talk about the speakers.
Then my eyes locked on to the blue lights. There was this Blade Runner thing with rows of blue lights tracing the grooves of a rotating black disc. It was a Soundsmith strain-gauge cartridge, and it was playing music with a type of grainless charm I had experienced only from the Jon Iverson (the Electron Kinetics EK-1) and Sao Win (the Win Labs SMC-10) adaptations of the original Panasonic EPC-451C strain-gauge cartridge (footnote 1).
As I said, Peter Ledermann stands alone and apart, and the sound in his room at CAF was proof of that. I don't know of anyone else building or promoting strain-gauge technology, or of anyone other than the Grados and Ledermann who is building moving-iron cartridges. Moving-iron (MI) cartridges are almost the same as moving-magnet (MM) cartridges except that, instead of the stylus-cantilever assembly wiggling a tiny permanent magnet between fixed coils, MIs wiggle a much lighter bit of pure iron in a gapped structure of fixed coils and permanent magnets. The less mass the stylus and cantilever must move, the better the cartridge's transient response and trackability.
I've owned a lot of Grado MIs, and have always enjoyed their musical balance and good tracking. But my favorite MCs played music with more vividness and visceral excitement than any Grado. MCs were my reference for highest-quality LP playback—until I heard records played with a Soundsmith Sussurro MI, which (inspired by tonearm designer Frank Schröder) features ultralow effective moving mass, low voltage output, and a ruby-crystal cantilever with a nude line-contact diamond stylus. I heard the Sussurro only briefly, but I remember thinking, This could be the best cartridge that ever was! (footnote 2).
When I visited the Soundsmith room at the 2014 Rocky Mountain Audio Fest, I told Ledermann of my experience with the Sussurro and my excitement about his designs. I said that I believed he was on to something really extraordinary, and that I needed to know more about it. I explained that my beat was high-value/lower-cost analog gear, and that I hoped he made another cartridge that was maybe almost as amazing as the Sussurro ($4800), but at a price a less wealthy record collector could afford. He showed me a brochure and began to explain the virtues of the Soundsmith Carmen ($799.95). As I listened, I began to scheme. Maybe this could be my step up and away from those Ortofons, Denons, and Grados . . . My mind is a sieve, but I think one of my next sentences began with "Please, please, please . . ."
---
Footnote 1: The first "semiconductor phono cartridge" (
ie
, strain gauge) was developed in the 1960s by a company called Euphonic, whose Miniconic TK-15-LS Phono System was developed as an inexpensive plug-in replacement for aging and broken crystal cartridges. The Miniconic's chief virtue was that it didn't require an RIAA network.
Footnote 2: The Soundsmith Sussurro was reviewed by Michael Fremer in "Analog Corner," March 2012, Vol.35 No.3.