Surpassing Expectations: Pioneer's Andrew Jones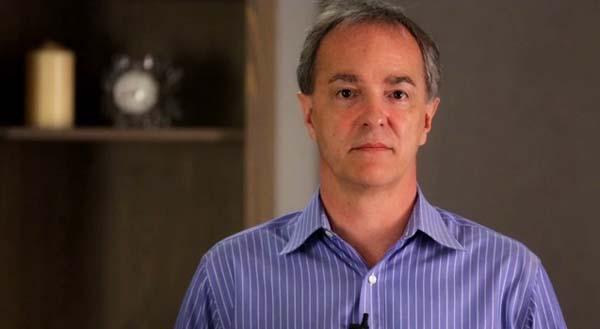 In our September issue, I wrote about
Pioneer's excellent SP-BS22-LR loudspeaker
. At just $129.99/pair (and often discounted), the SP-BS22-LR represents extraordinary value and may very well attract a wider and younger audience to true high-fidelity sound. The only thing I don't really like about the speaker is its tongue-twister of a name. (But that's easy to forgive. Most people can't pronounce my name, either.)
While preparing the review, I took the opportunity to ask Andrew Jones, Pioneer's chief engineer, a few questions about hi-fi, music, and loudspeaker design. As always, Jones was forthright and charming; his answers to my questions were often enlightening.
Stephen Mejias: In the July issue of Stereophile, two of your loudspeakers were reviewed: the $29,800/pair TAD Evolution One and the $129.99/pair Pioneer SP-BS22-LR. It's not entirely uncommon to find two products designed by the same person in any issue of Stereophile, but I doubt we've ever reviewed in one issue two products by the same designer that have had such radically different prices. How do you feel about that? Do you take more pride or happiness in one design over the other?
Andrew Jones: I feel great about that! I remember when I started the design of the original versions, the BS21, that I thought it would be fun to design a true entry-level speaker that would perform to such a surprising degree that it would excite first-comers into hi-fi and inspire them to get more interested in their music and our hobby. Kal Rubinson was the first person to be surprised at their performance level when he heard them at CEDIA over two years ago. The BS22 are an evolution from the BS21, and allowed me to take the designs even further. They also take me full circle: Back when I was at KEF, the first design I did after moving from research into product development was an entry level speaker (the C45, I seem to recall), so now after 25 years or so I'm back at square one!
To design these speakers at the same time as designing almost cost-no-object speakers is particularly satisfying. Each has its own design challenges and subsequent satisfaction when completed, but the great thing is that lots of people can afford the entry level Pioneers and don't have to feel disenfranchised because hi-fi has become too expensive.
"The great thing is that lots of people can afford the entry level Pioneers and don't have to feel disenfranchised because hi-fi has become too expensive."
SM: Can you explain the differences in designing a cost-no-object speaker and an entry-level speaker like the Pioneer? What are the different challenges? What are the different rewards? Do you have more fun designing a cost-no-object speaker or a very affordable speaker?
AJ: In truth, even a cost-no-object speaker has some cost objective, otherwise, as an engineer, one would never stop and never get the design to market! It's just that the cost objectives are different and so the design decisions are different.
In an affordable speaker, every cent spent has to be evaluated in terms of its contribution to sound quality. In particular one is looking at what decisions can be made that have no cost implication. A good example of this would be cone and surround profile on the bass cone. Time spent in evaluating this aspect of the design has great rewards, because it has influence on the requirements for the crossover network, integration to the tweeter and overall smoothness of the response, both on- and off-axis.
It is surprising what kind of decisions have an influence over how good the design will sound, because of where one can free up cost to put towards performance. Although not a secret in the industry, one interesting aspect is the choice of cabinet/packaging/carton size: Shaving a few millimeters off of the size makes a difference to how many will fit in the shipping container. An exact fit will reduce wasted space and reduce shipping cost. Maybe only a few cents per speaker, but this can then be spent on performance by adding perhaps more absorption, or a better spec capacitor in the crossover, etc.
At the other end of the scale, the challenge is in looking to see what hasn't been tried yet, what is waiting to be discovered, understood and then exploited. It is more research- than development-oriented, with longer time scales to allow for explorations that might not work out, at least for now. The reward is just as great, but shared by fewer.
Engineering is a game of challenging the rules while at the same time being bound by them. The rules are different for the two cost objectives, but they are equally challenging and equally fun. Of course, the reaction from friends and colleagues can be equally fun, ranging from, "Wow, only $30,000!" to "Really, $30,000?!"
"Engineering is a game of challenging the rules while at the same time being bound by them."
SM: How did you first become interested in music? In hi-fi? In speaker design?
AJ: My interest in music came from the gift of a Dansette record player: Changer, tube amplifier, and speaker—all in one portable cabinet. With this, came a stack of 45rpm records, mainly from the '50s and early '60s. Next was listening to Top of the Pops on BBC television, and Radio Caroline and Radio One.
Hi-fi came from my interest in electronics, first by way of my twin brother's interest. We both started designing electronic circuits, then became interested in hi-fi, then, for some reason I've never understood, I switched my interest to speakers and started to cut wood and try building stuff. I never seemed interested in doing things the easy way, so a lot of my projects were, let's just say, experiments that never got finished! I'm sure some of my colleagues will say that I have not progressed much since those days, which is why I generally need a good project manager behind me!
SM: You studied physics and acoustics while in university. Were you building speakers at the time? Can you tell me about the very first speaker you designed? How has your design philosophy changed over the years?
AJ: I had built speakers while at school, or, I should say, I started lots of projects. One was a transmission-line speaker: I got as far as cutting all the wood! The second was an attempt to mimic the Rogers cylindrical speaker. I tried rolling my own aluminum sheet into a cylinder. Needless to say, that didn't get very far. The first completed speaker was for my final year project at university, a stepped baffle "linear" phase active speaker, with active filter circuits designed by my brother. I can't say I had a design philosophy at that early stage, other than the desire to always attempt to push the boundaries of design. Of course, my real learning experience was at KEF, which, at the time, was the best speaker university of all.
SM: If you had no limitations and could design any loudspeaker you wanted, what would it be? In other words, can you describe your "dream" speaker?
AJ: I always had a love of electrostatics, and have, and still own, many different examples. My dream is to combine the best qualities of electrostatics but without their dynamic and directivity limitations.
SM: In broad strokes, can you describe the experience and process of designing a speaker like the SP-BS22-LR? How much of the process is theory? How much is application? How much is measuring? How much is listening?
AJ: With such a low cost speaker, the work is all in the optimization of the components to take out cost with the least compromise in sound. Which parts of the speaker have the greatest contribution to the sound? Which parts can be optimized with no impact on cost? There is a lot of measurement involved to speed the process, but in the end it comes down to listening. However, where I think many low cost speakers fall down is in the expectation level of what can be produced. I have very high expectations because of my involvement with TAD. That is the sound I have in mind when I am tuning the speaker and I don't settle until I can at least have some resemblance.
SM: You've gained a great reputation for outstanding demos at hi-fi shows, providing detailed guidance and interesting music that highlights a system's strengths. When designing a speaker, what music do you listen to?
AJ: In the design process, I firstly use music I am intimately familiar with, much of it music that I obtain from studios and engineers where I have either listened in when the recordings have been made, or am able to get the opinion of the recording engineers as to the capability of the speaker. This is generally the same music that I use at shows. Additionally, it is always music that I personally find emotionally involving. I rarely play music that is simply a "demo" piece. Even with the dynamically spectacular type pieces, they are still ones that I enjoy listening to. This way I know that if a prototype doesn't give me that emotional connection, then it isn't yet tuned correctly.
SM: What do you listen for in a speaker? In your opinion, what makes a good speaker?
AJ: Clearly, a good speaker is one that has wide bandwidth, low distortion, controlled directivity, and high resolution. However, it should not be resolving in a way that initially sounds impressive, but ultimately fails to be musically satisfying. I want to relax back in my seat when listening, not be on the edge of my seat. Too many systems sound like "hi-fi!"
SM: The SP-BS22-LR uses a sophisticated, six-element crossover network, comprising a single film capacitor and air-core inductor in the tweeter feed, and a laminated steel-core inductor and electrolytic capacitor in the woofer feed. How are you able to use such sophisticated design while maintaining such an affordable price?
AJ: This is where buying power comes in. When designing and costing any speaker, clearly manufacturing quantities significantly affect parts cost. With the original design, Best Buy had requested us to design an entry-level speaker, based on their knowledge of what I had done with TAD and the EX speakers. With such a large retailer, we had a very clear idea of potential sales quantities and projections month by month. This allowed for very strong negotiations on price. In fact, when I started the design of the prototype, I ignored general price consideration and built something that I wanted to try and build, then started looking at costings and must admit that I was surprised at just what I could incorporate. Since then, the designs have proven to be such big sellers that, when it came time to develop the MKII version, the costing process was much more straightforward.
SM: I've been told by other loudspeaker manufacturers that the time for affordable bookshelf speakers has expired, that people shopping in this price range are more interested in purchasing powered desktop speakers.
AJ: Well, judging from sales of these speakers, that's clearly not the case! Perhaps young people getting into the hobby are more likely to gravitate towards powered speakers to plug into their laptops, as that is their preferred access point for music, but the counter to that is the current resurgence of vinyl with those same young buyers.
SM: Who is the target customer for the SP-BS22-LR?
AJ: My target was all those people that we normally cannot access, those who don't walk into a hi-fi store. I wanted them to be surprised at what they had bought rather than merely meet their expectations. I want people to listen and think, "Wow, I wasn't expecting that, listen to how much better my music sounds." I also wanted an entry-level speaker that all of us already interested in hi-fi could honestly recommend to all their friends that ask for a recommendation, and that are not at all interested in paying even the amount that we would normally consider the starting point for entry level hi-fi.
SM: I think it's absolutely outstanding that you've provided such a high-quality product at such an affordable price. Do you think it's important that the high-end audio industry provides such affordable products?
AJ: I think it's crucial to provide such products. You only have to look at the comments when expensive hi-fi is mentioned on the blogs. I would say that such articles receive almost universal condemnation and derision in the comments sections. We need that to change, and the only way is to provide product at low enough entry price that we attract new blood onto the upgrade path, so that they begin to understand that listening to hi-fi can be intensely rewarding and that the expensive product does ultimately justify itself in the performance it provides.
It's also important that the very high end companies find some way to provide this, to show that we care about encouraging new listeners and that we are not just an elitist club.
"It's also important that the very high end companies find some way to provide this, to show that we care about encouraging new listeners and that we are not just an elitist club."
SM: Do you think it's important for the high-end audio industry to attract younger customers? What steps, other than offering affordable products, need to be taken in order to do so?
AJ: Yes. We need to recognize how and when younger customers listen, and tailor product to their needs while also satisfying our wish to show them a better way to listen. It's a difficult balancing act, but one that needs to be accomplished.
SM: Agreed! Thanks very much, Andrew. It's been a pleasure.