Gramophone Dreams #62: Dan Clark Audio Stealth & Warwick Acoustics Bravura headphones Page 2
As always, my search for maximum data retrieval leads me to JPS Labs' higher priced ($5995)
Abyss AB-1266 Phi TC
open-back (and front) planar-magnetics, which, as they have done for years, rewarded me with about 1000 pieces of previously unnoticed information. The Abyss TC is specified at 47 ohms, 87dB/mW, which is electrically similar to the Stealth. In comparison, the AB-1266 presented recordings more raw—more like a recording-studio monitor—than the more sumptuous-sounding Stealth.
Dan Clark's new flagship appealed to me as a hip, tech-looking, smartly engineered, planar-magnetic closed-back that sounds exceptionally rich and spacious. It compares sonically and musical-enjoyment–wise with the best headphones of any type at any price. Its most prominent virtues are its comfortable fit, its extraordinary build quality, elegant way with detail, and marvelously balanced, low-fatigue presentation. An absolute must audition.
Warwick Acoustics Bravura
My first encounter with Warwick Acoustics electrostatic headphones (footnote 3) was in 2019 at the Munich High End show, where I auditioned their $32,000 flagship Aperio headphone system and their lower priced ($5000) Sonoma M1 (Model One) headphone system. The sound was enticing, but I found the audition experience frustrating because all Warwick Acoustics electrostatic headphones operate not at the Stax "Pro" bias 580V energizing force (the industry standard) but at their own, much higher voltage: The Bravura is biased at 1350V, the Aperio at 1800V. This means that, for review purposes, I could not use either of Warwick's headphones with any amp energizer but their own.
And if that weren't enough, their amp energizers have built-in Sabre ES9028PRO-based DACs, which cannot be bypassed. Plus! the Bravura's analog inputs convert analog to digital using an AKM 32-bit/384kHz Premium ADC chip. Which means that the $30,000 Linn Klimax record player I just reviewed must surrender its carefully curated analog aesthetic—a sonic identity Linn has spent 50 years refining—to Warwick's freshly minted, digital aesthetic. Nevertheless, I was intrigued by the type of sound these Warwicks were making, especially the lower-priced Sonoma M1.
Still intrigued three years later, I arranged, at CanJam NYC 2022, for a quiet-room audition of Warwick's latest creation, the $5995 Bravura headphone system. I knew in advance that the Bravura's DAC, headphone, and amplifier were permanently tethered, but now, after reviewing the Stax SR-X9000 and Audeze CRBN electrostatics, I realized that getting a DAC, a preamplifier-amplifier-energizer–digital signal processor, and a top-rung electrostatic headphone for only $5995 is a bargain. The Stax SR-X9000 earspeaker costs $6200 alone; partnered with Stax's flagship SRM-T8000 tube amplifier–energizer ($6090), we're over $12k without any fancy-pants DACs: say, the $6300 Denafrips Terminator Plus or the $16k dCS Bartók I used with the other headphones in this report. In price terms, the Bravura System more closely resembles a combination like the Stax SR-009 ($3825) with Stax SRM-400S amplifier ($1180) and maybe the Denafrips Ares II R-2R DAC ($750), for a total of around $5800.
Description: The Bravura electrostatic headphone system may be purchased with a silver finish for $5995 or in an optional "Black Edition" finish for $6795. According to Warwick's director of headphone business unit, Martin Roberts, "Customers that already own a Sonoma M1 System (our first product that launched in 2017) can just buy the Bravura headphones to use with their Sonoma M1 Amp. The amplifiers are the same. Bought separately, the silver Bravura headphone costs $1995. The Black Edition version costs $2395."
During my Munich auditions, the Sonoma M1 system produced an enjoyable, music-friendly sound, but I felt its maximum SPL was too low even for my quiet-listening habits. Roberts told me in an email that "systematic developments to the HPEL transducers have solved this problem" in the Bravura 'phones. In Warwick-speak, HPEL stands for High-Precision Electrostatic Laminate. According to Warwick, their patented electrostatic membrane technology employs a thin (15µm) laminated film that is affixed to an open, eight-cell insulating spacer made of Formex, which, Warwick states, "is very accurately machine-tensioned in the x-y plane." The result of this carefully executed laminate-spacer marriage is a transducer consisting of eight separate "drum skins" (Warwick's term), activated by a single stainless steel mesh "back grid" (also Warwick's term). Thereby, "when an audio signal is superimposed on the Bravura's 1350V DC bias voltage, the 'drum-skins' formed by the flexible membrane vibrate, producing sound."
The Bravura's oval earcups are formed of injected magnesium with earpads and headband pad made from plush sheepskin stuffed with sheep's wool. These plush items are attached to a machined-aluminum yoke fitted with a nylon headband for a total weight of 403gm.
Warwick describes the M1 as a single-ended, discrete FET, class-A amplifier, optimized for the output of the Bravura's digital converters, with digital signal processing performed using a 64-bit multicore XMOS processor and a fully digital interpolated volume control. All filter responses within the DSP are specified as minimum-phase, slow-rolloff types. The M1 DAC-amplifier-preamplifier measures 2.25" (57mm) H × 7.5" (190mm) W × 11.4" (290mm) and weighs 5.4lb (2.5kg).
More listening: At the start of my auditions, I used the Bravura system to watch videos on YouTube and movies streamed from The Criterion Channel. I did this for two reasons: Because wearing a new headphone for several hours at a time is the best way to assess its comfort level, and because I do this listening normally with my BFF Mytek Brooklyn+ DAC ($2200) and my beloved, supremely comfortable Sony MDR-Z1R dynamic closed-backs ($1800). The sound of this DAC-amp combo is tattooed on my brain, so naturally I wondered if the Warwick Bravura could interrupt my daily norm and bring new excitement to my cinema adventures. Not surprisingly, it did, and the difference in excitement level was hardly subtle.
The idea for this comparison occurred while I was watching Josef von Sternberg's 1930 classic Morocco, starring Marlene Dietrich. At the start of the film, the French Legionnaires are marching through the Kasbah, and the sound of their drums is startlingly life-like in that inimitable way that only Western Electric Sound System recordings can do. My first thought, with the Sony-Brooklyn+ combo, was Oh my! Those drums sound more real than they would be in any 2022 movie. My second thought was: I wonder if they'd sound even more real through the Bravura sound system?
When I switched to the Warwick (via an AudioQuest Diamond USB cable from my computer), the sound became distinctly crisper, cleaner, and brighter; the distinct impact of drum sticks hitting drum heads was something to savor. The Foley sound of soldiers' boots stomping on the "ground" of Paramount's soundstage became leathery and solid in a way that made the Mytek-Sony combo sound soft and blurred. This enhanced talking-picture clarity, along with the Warwick's slightly tight but otherwise comfortable fit, made the Bravura my new first choice for late-night movie watching.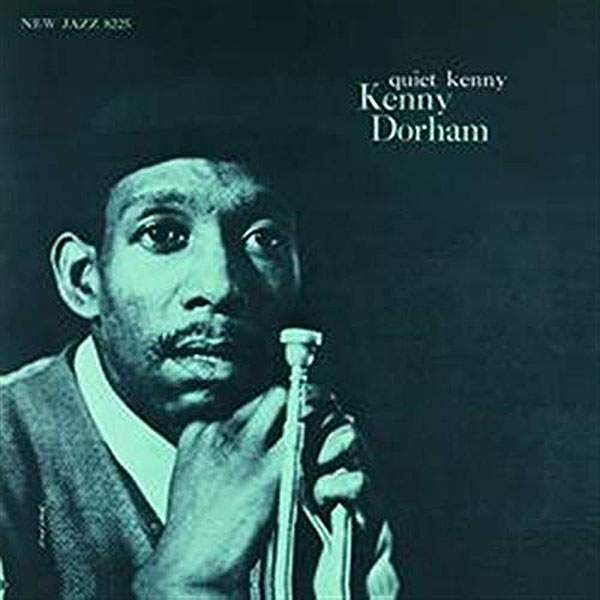 My next test consisted of me connecting the output of the Linn Sondek Klimax LP12's all-analog Urika phono stage directly to the Bravura's analog-to-digital input. My wired-in bias against analog-digital-analog line stages prepared me to experience a sound that would be less Linn Sondek and less analog—but not as much less as I encountered. The first record I tried was the stereo pressing of Kenny Dorham's Quiet Kenny (LP, ERC/New Jazz 8225). This recording is purest-quality triple-A jazz analog at its most natural, lucid, and scintillating. Unfortunately, very little analog made it through the Bravura's digital conversions. The beautiful tings and harmonic shimmers of the cymbals were gone. Rhythmic flow was stifled. What came out sounded stiff and gray.
The second recording I tried was the song "Malena" (with Pedro Aznar singing) from Será una Noche 45 rpm (LP, M•A Recordings). This digitally recorded disc came out much better than Quiet Kenny. Through the Bravura system, Aznar's voice sounded easy-listening smooth and rich of tone, but distant and lacking the brilliance, sparkle, and perfect soundspace mapping I know is on this recording.
For a comparison, I ran the Klimax-Urika into Linear Tube Audio's $4900 Z10e amplifier and listened with Audeze's $4500 CRBN electrostatic phones, through which "Malena" sounded considerably more detailed, more precisely focused (especially in the upper bass and high frequencies), and more 3D trompe l'oeil.
After investigating the analog-input question, I conducted the rest of my Bravura auditions with the M1 connected to my Roon Nucleus+ server with a 1m AudioQuest Diamond USB cable.
Of course, me being me, I now had to play my "digital master" file of "Malena" (24/96 AIFF, M•A Recordings M052A), and glory be to DDD! At last! The sound sounded vital and unmolested. Detail became more enticing. The engagement factor was such that Pedro Aznar's handsome voice held my attention the way it usually does. Warwick's Bravura electrostatic headphone system seemed to come alive playing this outstanding digital recording.
For an interesting comparison, I played the "Malena" file through the $750 Denafrips Ares II DAC into the $4900 LTA Z10e powering HiFiMan's $800 Jade II electrostatic headphones. The Ares II + Jade II experience was bigger than the Bravura (soundspace-wise), and lusher (atmosphere-wise), but slightly rounded (transient-wise). The Ares-Jade exhibited more saturated tones than the Bravura, but its bass was a bit soggy compared to the Warwick. With the Jade IIs, I felt like I was drunk on sparkling wine. The Bravura high was more like blended whiskey.
As I mentioned earlier, I used the Bravura system daily to enjoy music videos on YouTube, and of course, because it was wartime, I watched more than my usual dose of DakhaBrakha videos. I discovered this wild quartet, and contemporary Ukrainian music in general, in 2019, when I stumbled on their 2015 NPR Tiny Desk Concert. I enjoy all DakhaBrakha albums, but their 2020 release, Alambari, is the one I am playing most lately (16/44.1 FLAC, DakhaBrakha/Tidal). The Bravura exhibited good vivo when reproducing Alambari's chanting, singing, and delirious bass, drum, and keyboard mayhem. Every track came across as clearly stated, tight and strong of bass, and rhythmically forceful, with good body and timbre: all traits I'd say characterized the Bravura's personality.
The Bravura's unbypassable digital processing made it impossible for me to say anything verifiable about how Warwick Acoustics' newest electrostatic headphone system compares to any other electrostatic headphone you might be familiar with. But my diverse listening experiments lead me to conclude that, for anyone seeking a handsome, comfortable, reasonably priced, substantially built, exceptional-sounding entry into the realm of electrostatic headphones, the Bravura is a must audition.
---
Footnote 3: Warwick Acoustics Ltd., Mira Technology Park, Unit 3, NW07, Watling St., Nuneaton, Warwickshire, CV10 0TU, United Kingdom. Email:
sales@warwickacoustics.com
Web:
warwickacoustics.com