EAR Acute Classic CD player Page 2
My only gripe regarding ergonomics is that, with the EAR's disc drawer open, its Open/Close button is difficult to see and to access. Thankfully, as with every other CD player of my experience, applying pressure to the drawer's front edge had the same result as pressing Close. So I did that.
Listening, CD player
One of the first discs I played through the EAR was a recording of Mahler's Symphony 1 that I've raved about more than once in these pages: the one by Dimitri Mitropoulos and the Minneapolis Symphony Orchestra, recorded in 1940 (Sony Classical Masterworks Heritage MHK 62342). The first time I played it through, I heard a lot of things I liked, mostly of a musical rather than a purely sonic sort: Through the EAR, the drama in the symphony's opening pages seemed more pronounced than ever, each long-held note charged with unmissable tension. Momentum and timing in the brisker passages were faultless. And the EAR did a good job of communicating the sense of touch in plucked strings, and of allowing various instrumental voices to pop out from the mix—in those regards almost matching the performance of the Luxman D-06u (see "Conclusions"). On the downside, however, and apparent from the first notes, was an excess of high-frequency texture in the sound of virtually every instrument or instrument group: The Acute Classic made this disc sound slightly grainy, in a way that I am sure is not characteristic of the recording itself.
There followed several days in which I continued to run in the EAR with disc after disc. Yet the graininess persisted, as I noted in comparisons with my Sony player. This excess grain was especially easy to hear in the vocal sibilants in "Class" and "Funny Honey," from the original-cast recording of the musical Chicago (RCA Victor/BMG Classics 68727-2)—in fact, to some extent, all of the vocal numbers on this disc spotlighted the flaw. The same shortcoming was even more evident in "Nothing But the Truth" and "Beyond the Pale," from Procol Harum's Exotic Birds and Fruit (Castle ESM CD 291)—a pity, given the good musical momentum and distinctly wider-than-average spatial reproduction the EAR wrought from this stereo disc.
Throughout the above listening trials, I'd set the Acute Classic's volume control at about 12 o'clock, and the volume knob on my Shindo Masseto preamp more or less where I normally set it: at around 9 o'clock. (My Shindo electronics are high in gain, and the Auditorium 23 Hommage Cinema speakers I'm presently using are far more sensitive and efficient than the norm.) I then tried different combinations of volume settings, and—without getting bogged down in a tedious, multi-paragraph discussion of the sound of each combination (apologies to those readers to whom that sounds like a holiday in paradise)—I found that the graininess was slightly less objectionable with the EAR's volume knob turned all the way up and the preamp's knob turned down to about 8 o'clock. But under those conditions, of course, channel-to-channel tracking was poor, owing no doubt to shortcomings in my preamplifier's volume potentiometer at the extreme low end of its range.
Thereafter, I found that while I was never able to entirely eliminate the grain, I could effect a further, extremely slight reduction in it by following EAR's suggestion and directing the Acute Classic's output straight to the inputs of my Shindo Haut-Brion stereo amp, thus bypassing my preamp. Used in that manner, the EAR sounded its best in every way: the least amount of treble grain, the most saturated tonal colors, the best tonal balance, and the best and the largest and most convincing soundstages. That's how I left the installation for the rest of my listening.
Still, in the days that followed, I heard that artificial-sounding texture and consequently fatiguing trebles in: tenor Jon Villars's highest, loudest notes in Mahler's Das Lied von der Erde, with mezzo-soprano Michelle DeYoung and the Minnesota Orchestra, conducted by Eiji Oue (Reference RR-88CD); Del McCoury's lead vocal and Jason Carter's fiddle in the Del McCoury Band's recording of Richard Thompson's "1952 Vincent Black Lightning," from Del and the Boys (Ceili Music CEIL 2006); and Gene Ammons's tenor sax and drummer Art Taylor's ride cymbal in "Hittin' the Jug," from Ammons's Boss Tenor (Prestige/JVC JVCXR-0033-2). All three of those are normally good-sounding CDs made from good-sounding recordings—but the EAR's treble grain rendered the Ammons disc especially difficult to enjoy.
Listening, USB DAC
After a few weeks of using the EAR Acute Classic as a CD player, I tried it as a USB DAC—and was disappointed to find that its sound continued to be plagued by an excess of high-frequency artifacts. In an AIFF file of "Crazy Man Michael," from Fairport Convention's Liege & Lief (ripped from CD, A&M 4257), Sandy Denny's voice was uncharacteristically abrasive, as were Dave Mattacks's percussion and the overtones of Dave Swarbrick's viola solo.
I moved on to "Up to Me," from Jethro Tull's Aqualung (ripped from the audiophile-reissue CD, Chrysalis/DCC GZS-1105), and heard more or less the same: gritty, exaggerated trebles that ill served Ian Anderson's sibilants, and lent an unpleasant edge to his acoustic guitar and Martin Barre's electric guitar.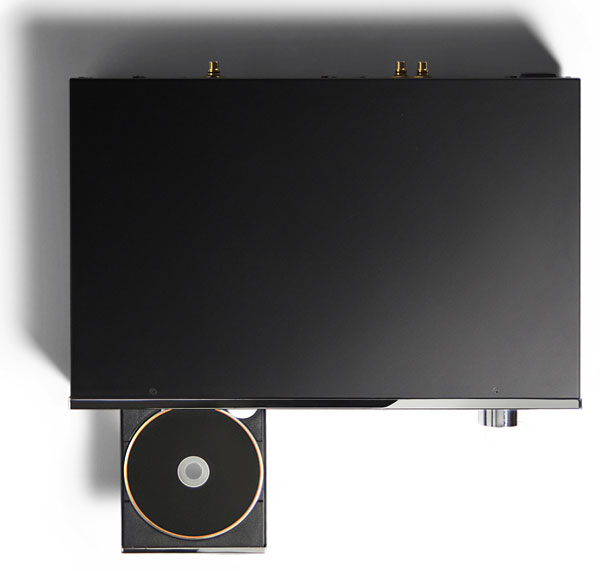 Finally, I listened to the CD layer of the SACD/CD of Hillary Hahn's recording of Elgar's Violin Concerto, with the London Symphony Orchestra conducted by Sir Colin Davis (AIFF ripped from Deutsche Grammophon 00289 474 8732). It wasn't long before that familiar treble edge became apparent in the sounds of massed strings and brass instruments—and, sorry to say, Hahn's brilliantly played violin.
In a final effort, I disconnected the Acute Classic from my system and used my review pair of AudioQuest NightHawk headphones, via the EAR's headphone jack, to listen again to all of the above files. Despite what I hear as the NightHawks' decidedly dark overall sound, the grainy and, ultimately, edgy trebles endured. At that point in my time with the Acute Classic, I bailed.
Conclusions
As promised above, here are the rankings so far:
Of the three players and one transport/DAC combination I've so far reviewed for this series, the one that most pleased me was Luxman's D-06u ($9990): Its sound was unfailingly and realistically vivid, it was capable of putting across fine momentum and flow with recordings that possess those qualities, and it offers a USB input and a greater-than-average variety of useful controls, including selectable filters and a switch for inverting signal polarity, just like that.
In second place are Audio Note's CDT One/II and DAC 2.1x Signature CD transport and D/A processor ($9600). This combo wasn't quite as sonically vivid as the Luxman, but its musical momentum and flow were second to none. But it lacks a USB input.
In third place is Metronome's CD8 S ($10,000), whose ergonomics and styling are my favorites so far—but its sound was just a bit less accomplished than that of the Luxman and Audio Note, and I never quite got over the strangeness of a product that has a DSD-ready DAC but can't play SACDs.
There is playback gear that endears itself by making it easier to understand and enjoy music that I otherwise don't care for. (I'm reminded of the first time I used the EMT OFD15 pickup head, which made beautiful, compelling sense of one of Chopin's orchestrated works: music to which I had been, before then, indifferent.) Then there are those products that go so far in the other direction that they put me at arm's length from music I already love.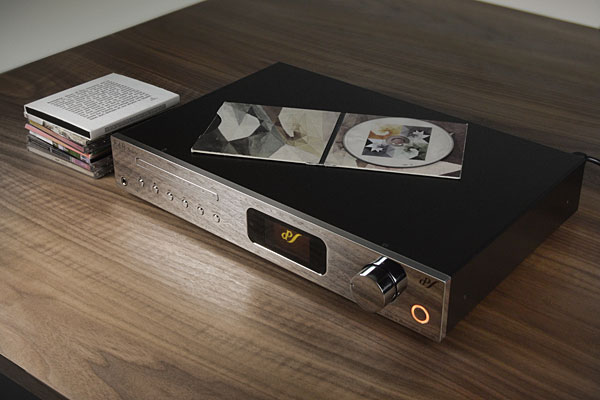 Sadly, the EAR Acute Classic ($6795), in fourth place, is one of the latter. As I listened through it to Fairport Convention's "Crazy Man Michael," I was twice disappointed, given my fondness for previous EAR products: For years, I owned and enjoyed an EAR 890 power amplifier, and to this day the EAR 834P is the phono preamp I most often recommend to friends and readers. Perhaps John Atkinson's measurements will reveal a reason for the uncompelling sound I heard from the Acute Classic, but as it stands, it is not a product I can recommend.