The Reviewer's Art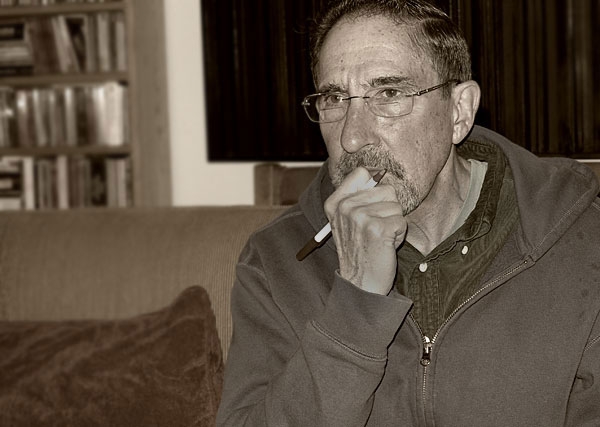 How many times have I asked myself what the purpose of music is? And what music really is, and what exactly I am trying to convey. What feelings? What ideas? How can I explain something that I myself cannot fathom?
—Gabriel Fauré, letter to his wife, August 31, 1903
In writing reviews for Stereophile, I face a challenge. Whether I'm evaluating an audio component, a recording, or a live performance, I'm confronted by the fact that, when all is said and done, no one fully understands why or how the sound of a particular component, composition, or artist can affect us as powerfully as so many of them do. How and why music and sound moves us remains, fundamentally, a mystery.
I believe that what reviewers must do is communicate the mysteries that music, and the equipment we often hear it through, can reveal. Our words must allow those mysteries to emerge in whatever ways they will, so that our readers are touched by both the magic of music and the genius that allows its power and message to touch us deeply.
But can a mystery be quantified? It would seem to be a contradiction in terms. In the case of equipment reviews, isn't almost every equipment review published in Stereophile accompanied by John Atkinson's measurements? Don't the program and liner notes written to accompany performances and recordings of complex works of music often explain their key changes, harmonic and rhythmic patterns, and basic structures, and provide reference points for what people are about to hear?
Well, yes. But measurements of equipment and analyses of compositions can reveal only so much. After looking at every measurement, and examining every key change and dynamic marking, even the most technically adroit among us can extrapolate, at best, only an approximation of how something will actually sound. To pretend otherwise is to deny music's essential mystery: its impact is far greater than anything our analysis of it can reveal.
Given the essential mystery that is the heart of the musical experience, all reviewers or critics worth reading find their own ways into and through that mystery, then share with their readers whatever personal revelations come to them. Those journeys are the tales they have to tell.
In his video interview with Sean Casey, of loudspeaker maker Zu Audio, at the 2017 Los Angeles Audio Show, John Atkinson shared some of his thoughts about how to convey such revelations when reviewing equipment:
"You can't just say 'I like it' or 'I don't like it'—that's semantically void language. You have to ask, "What is the designer trying to achieve? What are their goals?" Then you look at the design, listen to it—measure it, in my case—and ask how close the designer has got to achieving what they want to do. Only then can you step back and ask, 'How do those goals add up in an overall context in the world of audio?'
"If the designer only concentrates on one thing, have they forgotten everything else? My colleague Tom Norton calls it 'designer tunnel vision'—when they maximize efficiency, or flat response, or dispersion, and they forget that something else is terribly wrong.
"The reviewer must judge everything in a total context. Are the designer's goals valid? Are they achievable? Does achieving those goals add up to something that has validity?
"Finally, the reviewer has to communicate all that to the reader. What I try to do in my reviews, by analogy, is to invite the reader to my home to hear music that demonstrates what the equipment does. The idea is, by the end of the review, all the readers have, in effect, visited me, listened to something, and gone away understanding what I'm describing. But it's not easy."
As we reviewers tell our stories, we must remain aware that what each of us values as sacred may differ from what others value as sacred. If beauty is in the ears of the beholder, then perhaps the best a critic or reviewer can do is choose words and images that enable readers to hear the component through the critic's ears. If we can give readers a sense of what we value in sound and what touches us in music, as they become familiar with our writing and worldview, they may be able to find in our descriptors something that suggests what may touch them as deeply as it has touched us.
One marker of critical success is when a reviewer empowers readers to make educated assessments on their own. A way to do this is to first establish what "musical performance" means, then perform comparisons that help establish relative critical standards of performance. An example: We can assess whether or not a DAC that lists for $200 (eg, AudioQuest's DragonFly Red) can deliver musically rewarding sound quality. If it can, how can readers expect its sound to differ from a DAC that costs over 500 times as much (eg, dCS's four-box Vivaldi, or an MSB Select with all the trimmings)? Can two products, one at each extreme of the price spectrum, both deliver satisfaction? If so, how do reviewers find language that conveys the relative worths of such very different products, while acknowledging that worth ultimately resides in the ears, minds, and heart of the beholder?
Heady questions. As JA said, it's not easy.—Jason Victor Serinus