New Sensations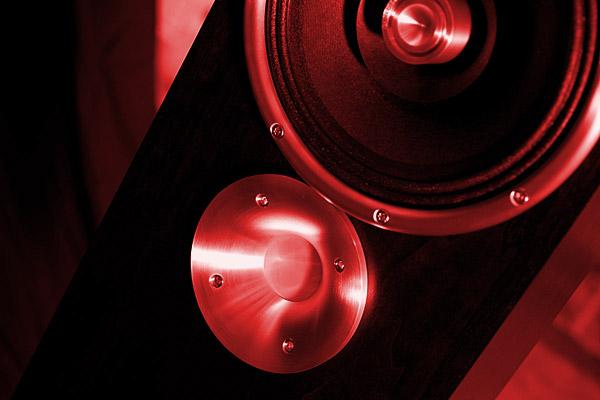 Here's what I've learned in my 35 years in the High End, first as a hi-fi salesman and then as a full-time reviewer and blogger: No hi-fi, no matter how expensive or exalted, will ever deliver the holy grail. While there have been considerable advances over the years, I can cite two 50+-year-old loudspeakers—
Quad ESL electrostatics
and Klipsch's big horns—whose transparency and dynamic range, respectively, blow away those of many contemporary high-end speakers. The very best of today's speakers, electronics, and source components don't zero in on a single perfected sound indistinguishable from the experience of being in the same room as the musicians—no, every one of them sounds
different
from all the rest. I want to experience as many of those flavors as I can.
I've had my share of great speakers, starting with the Snell Type A in the late 1970s, then the Beveridge Model 3, Snell Type C, Symdex Sigma, Quad ESL-63, Anthony Gallo Acoustic Reference, JMlab Mini Utopia, Dynaudio Special 25, Zu Druid IV, Dynaudio C1, KEF LS50, Magnepan MG3.6 and '3.7, and now the Zu Druid V. Some of these stuck around for long-term relationships—I lived with the Snell Type As and Quad '63s for more than six years each, and the Dynaudio C1s and KEF LS50s are still here.
But I'm a reviewer—there's always a parade of new gear shuffling through my home. As I write this, I'm working on a review of the Klipsch Heresy III, a rock'n'roller's dream speaker. The original Heresy debuted in 1957, and while it's evolved over the years, it still sounds like an old speaker. The resolution isn't stellar, but these 24"-tall floorstanders are total party animals! Their kind of rough'n'ready charm is a rare commodity in audiophiledom—many highly respected, $50,000+ speakers can't go all the way with the Ramones or Iggy and the Stooges. Sure, those 400-lb brutes can play stupid loud, but a lot of them sound too tightly wound when trying to rock out. My Magnepan '3.7s didn't click with Elvis Costello and the Roots' nasty-sounding Wise Up Ghost, but I love those tunes through the Heresy IIIs. Too much resolution might reveal too much information about a lot of contemporary recordings, but the IIIs took the edge off, and Wise Up Ghost sounded better for it.
I've never heard a speaker that can do it all: freewheeling dynamics, ultra-low distortion, Åbertransparency, low-level detailing, razor-flat response, pants-flapping bass, plus holographic imaging, and be able to sing with 7W 300B-tube amps and 1000W monoblocks. Now, sure, if you live in a house with Quad ESLs in one room, Wilson Audio Sasha 2s in another, and Avantgarde Duo horns in a third, you're one lucky audiophile. I'm going for my own, smaller-scale version of that—I just want to serially experience as many sounds as possible.
I know a few well-adjusted audiophiles who've settled down with a system and never changed a thing. I'm not in their camp. I like making 180¯ turnarounds in my sound, as illustrated by my swing from Maggie '3.7s to Zu Druid Vs—wildly different-sounding speakers. The Druid Vs are great communicators; through them, I feel the music's timing, pulse, and pace better than through any other speakers I've had at home. The Vs' organic, fuller-bodied tonality is more inviting, and dynamic jolts that were tamed by the '3.7s—and by every other panel speaker I've tried—come alive through the Druids. Granted, the Vs' top end can't touch the '3.7s' ribbon tweeters, they're nowhere near as transparent as the Maggies, and they make less bass.
But I'm also intrigued by the Druid V's flexibility. With a specified sensitivity of 101dB/W/m and a nominal impedance of 16 ohms, it's super-easy to drive, and can strut its stuff with flea-power single-ended-triode amps. That was never going to happen with the Magnepan MG3.7s.
My decision to move to the Zu Druid Vs rattled some of my audiophile pals. Methinks there was a bit of politically correct audiophile thinking at play here, but my home system needs to please just one person: me. Yes, of course—the Magnepan '3.7's superfast, full-range dipole ribbon makes it a higher-resolution speaker. I still love it, and if I had a big house with lots of room and money enough, I'd never let any of my favorites go. But I live in a Brooklyn apartment, and I'm ready to change course. I hasten to add that most of my naysaying audiobuds haven't actually heard the Druid Vs, and the one who has has really loved 'em—and he owns Quad ESLs!
Listening to my LP of Duane Eddy Does Bob Dylan (1965) cranked way up slams the Druid Vs into high gear. I'm loving the way Eddy's twang pop totally rejiggers Zimmie's tunes. The sound doesn't conform to any audiophile criterion—Eddy's raucous party jams just feel great. That record led to the Goldfinger soundtrack (1964, LP). When Shirley Bassey's take-no-prisoners vocal and John Barry's rip-roaring score cut loose, transparency is the last thing on my mind.
Another thing I've learned over the years is that audiophiles tend to play the music that sounds best on their systems, and less of the music that doesn't complement those systems' strengths. So if you love string quartets and acoustic jazz, sure—stand-mounted minimonitors might be the cat's meow. Right now, I'm more in the Black Keys/Aphex Twin mode, and the Zu Druid Vs are a better fit. Maybe you need to stop looking for what other people claim is the best, and start assembling a system that's in sync with your own musical taste. Of course, if you want to dig Igor Kipnis harpsichord recitals on Monday, ear-bleeding Black Flag assaults on Tuesday, and on Wednesday feel the earth move with Mussorgsky's Pictures at an Exhibition, you'll probably wind up with a system that doesn't do full justice to any of them.—Steve Guttenberg