MQA: Benefits and Costs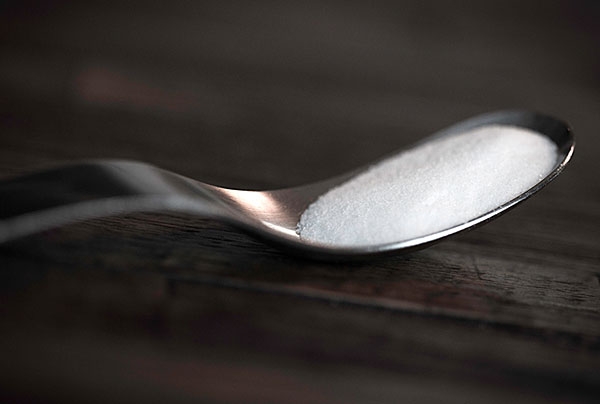 Enough has been said by now about the technical details of how Master Quality Authenticated (MQA) works to fill several books. But the technical details are only part of the story, and probably not the most interesting part—and they're certainly not what provokes the extreme emotional responses of many to the format. So let's jump into the business and practical aspects of MQA to which so many audiophiles are reacting.
From the point of view of MQA Ltd., what might success look like?
"Success" would be achieved when MQA is used to master most, if not all, new releases and back catalog of recorded music for streaming, downloading, or other uses. The higher the percentage of recordings mastered and released MQA encoded, the better. Nor must MQA be restricted to recordings of music—all sound recordings, including podcasts and, eventually, audio accompanying all forms of video, would be likely targets. Low-resolution and multichannel versions of MQA are probably already waiting in the wings.
More recordings released in MQA means more money in licensing fees for MQA Ltd. And somewhere is the tipping point, when enough recordings have been released only in MQA and it becomes the de facto standard. Then, as other formats such as FLAC and WAV slip away, MQA's hegemony snowballs. When Spotify and Apple Music come aboard, game over.
How can MQA accomplish this?
To entice music stakeholders, MQA offers the record industry significant benefits. First, its clever lossy compression scheme reduces bandwidth overhead, which translates to lower costs to store and distribute files. Second, MQA combines multiple resolution payloads into a single package, thus reducing the need for multiple inventories—master once and off you go. And to seal the deal, a third and final benefit: Since the MQA file is a lossily compressed version of the actual master recording (albeit a very clever one employing crippleware, footnote 1), and not an exact reproduction of the master recording stored in the record label's vaults, no more releasing the family jewels straight to the public. Take that, pirates!
Once securely in place in the industry, MQA would be very difficult to dislodge, and its very dominance would deter the development of newer, possibly better formats—or even discourage the retaining of such current alternatives as WAV, FLAC, etc., as viable choices in the marketplace.
What does all of this look like from the consumer's point of view? In a nutshell, allegedly better-sounding music in a reasonably small stream or file. But here the benefit gets tricky, depending on what type of consumer you are. MQA realizes this, and has added a spoonful of sugar to help the compression medicine go down.
If you're an audiophile who dislikes anything that smells of compression, MQA has added a "deblurring" feature. At the same time, they've sincerely done what I consider a good job of creating a compression scheme that looks transparent on paper, even at the high resolutions where audiophiles dwell.
There's one problem: We have no way of separating MQA's deblurring sweetener from its compression medicine, and thus no way to critically listen to and test each process in isolation from the other. Wouldn't it be wonderful if we could hear and test each process under ideal conditions to assess what, if any, effect each has on the signal, and thus verify or refute the claims made for MQA?
Of course, that would open up a nightmare scenario for MQA Ltd.: audiophiles deciding that the deblurring is good and the compression is bad. We would then demand that the compression scheme be scrapped, and that deblurring be offered as a feature somehow attached to noncompressed files.
Gone, then, would be the benefits to record labels and streaming companies, and it would actually require even a new inventory SKU: MQA Deblurred, or something like that. MQA's crippleware aspect—partial resolution with non–MQA-licensed playback, full resolution with MQA-licensed playback—would also go out the window.
So MQA will bind compression to deblurring tighter than white on rice, and make it tough to objectively or subjectively evaluate the compression scheme. This makes the job of the rational reviewer impossible: If, in comparing MQA to non-MQA files made from the same master, we hear any differences, we won't know what has caused them. We will be forced to assume that any differences we hear are the results of the synergy between deblurring and compression.
In my book, that's not good enough.
There are two issues here, and with their PR campaign MQA Ltd. has done a great job of focusing our attention on one—sound quality—and not the other: the hazards of a format monopoly. If MQA succeeds, I predict that it will lock in for a decade or two, or even longer. That will mean that all high-resolution files from the major labels during those decades will be formatted in MQA. No alternatives.
Some smaller distributors will undoubtedly continue to offer old-fashioned uncompressed masters for sale in a variety of formats, perhaps even via a boutique non-MQA streaming service. But with the major labels committed to MQA, such efforts will remain at the margins.
Which brings us back to sound quality. A possible format monopoly is all the more reason we should be absolutely sure that MQA is a format whose sound quality we can accept for the long term. But without the ability to even evaluate the format's compression scheme separate from its deblurring component, I don't believe that, over the long term, MQA is in the best interests of audiophiles. I just hope it's not too late.—Jon Iverson
---
Footnote 1: Two earlier articles on this subject can be found
here
and
here
.