Michael League: That's One Snarky Puppy A Snarky Six-Pack
Sidebar: A Snarky Six-Pack
Tell Your Friends (GroundUP/Ropeadope Records no catalog number CD 2010)
All-instrumental album, with a 17-piece group. Six songs of seven minutes each or longer, recorded at Dockside Studio in Louisiana, "free of any overdubbing." Writing is split between Michael League and keyboardist Bill Laurance. This album is an example of the Snarky Puppy "live in the studio with audience" approach. Musically, extended melodic lines are punctuated with horns over jazz-funk rhythms. Solos alternate with plenty of guitars.
Sylva (Impulse!/Universal 472 225 6CD/LP 2015)
Evolving now to a 12-piece band backed by the 52-piece Metropole Orkest. These are all Michael League compositions, with conductor Jules Buckley collaborating on the arrangements. If you watch the fine accompanying videos here, you will see both of them conducting and cueing. The LP version runs 3 sides, with "The Clearing" running over 19 minutes. Again utilizing the "studio with audience" approach, if you watch the film you will see everyone wearing headphones. Winner of a 2016 Grammy Award for Best Contemporary Instrumental Album.
Family Dinner Vol.2 (GroundUP Music/ Universal B0024540-01 CD/DVD 2016)
Now a 15-piece band plus 3 vocalists, plus 12 guest vocalists and 10 guest instrumentalists. The sessions were recorded in New Orleans during Mardi Gras, in Esplanade Studios, which is also a church. This album was the last to be recorded by the group's longtime engineer Eric Hartman, who passed away during postproduction. One of the guest vocalists is David Crosby, who sings "Somebody Home," a lovely song. Proceeds from the album benefit the Roots of Music Foundation in New Orleans.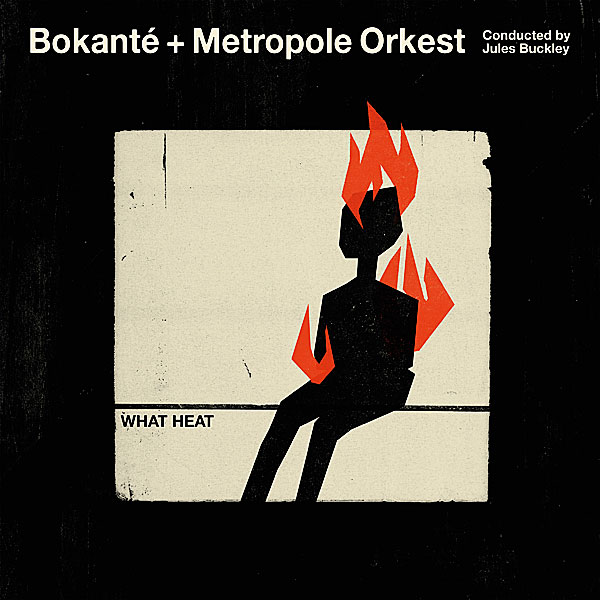 What Heat Bokanté (Real World Records Ltd. CDRWP221 CD/LP 2018)
Bokanté, which means "exchange" in Guadeloupean Creole, is a more recent ensemble initiated by Michael League, featuring the vocals of Malika Tirolien, who hails from the French Caribbean and sings most of the lyrics in Creole. The 8-piece group, which includes some Puppies, features percussion and guitars but no keyboards. Notably contributing to their sound is Roosevelt Collier, on Dobro and lap-steel guitar. Backed again by the Metropole Orkest, this is a rich global sonic gumbo.
Here If You Listen by David Crosby (BMG 538431461 CD/LP 2018)
This is a David Crosby album in name and catalog, but it's the result of a writing collaboration that began several years prior between Michael League and Crosby, for Crosby's album Lighthouse, and includes vocalists Becca Stevens and Michelle Willis. The foursome are now known as the Lighthouse Band. The foundation of the album is several old Crosby demos, dating from 1967 and 1974, lightly overdubbed with mainly acoustic textures. Michael League is credited as producer, and the four share the writing credits in various combinations, except on the closing track, a gorgeous rendition of Joni Mitchell's "Woodstock." Seek out the YouTube video of the four of them singing this in a green room somewhere—it's killer! Crosby's voice is as beautiful as ever, and there is a wonderful vocal blend.
Snarky Puppy Live at the Royal Albert Hall (GroundUP Music LHN 070 LP/CD 2020)
Having released the studio album Immigrance in 2019, Snarky Puppy appeared in a 14-piece incarnation at this enormous famed venue this past November and performed a number of those recent pieces. One of them, "Xavi," carries some Frank Zappa in its twisting melodic genetic code—consciously or not. Great live sound and energy.