The Entry Level #20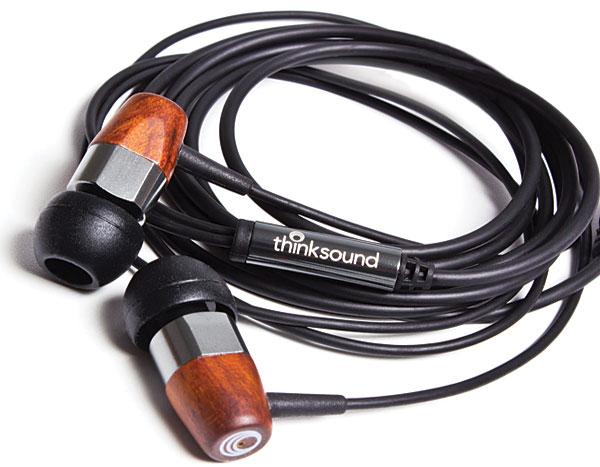 It was another flawlessly beautiful spring morning, and I was in Bay Ridge, Brooklyn, to help John Atkinson pack up the Lansche Audio 5.1 loudspeakers ($41,000/pair). John had only just completed his listening and bench tests (see his
review in the July issue
), and was
not
ready to let go of the lovely Lansches—but the speakers would be picked up by a trucking company that afternoon and sent to our cover photographer, Eric Swanson, in Santa Fe, New Mexico. Each Lansche measures 40.9" tall by 10.1" W by 19.3" D and weighs 167.5 lbs—packing them and securing them to a shipping pallet is definitely a two-man job. In our case, that job required a lot of wheezing, a little bleeding, and just the right amount of cursing. And because it was only 11am when we met, we were obliged to accomplish the task without the aid of beer—a crying shame, if you ask me—but we handled it in our usual, manly fashion.
"I bet the girls back in Jersey City can smell the testosterone," wheezed JA.
"Yes, I'm sure they can," I wheezed in response. "I better get back there and calm them down."
When we'd caught our breath and bandaged our wounds, John dropped me off at a nearby subway station so I could make my way back home. The trip from Bay Ridge to Jersey City takes a little over an hour, and though I normally use that time to read or simply let my mind wander, on this occasion I'd made sure to pack Thinksound's ms01 in-ear headphones, the first product in the company's Monitor Series. The list price is $119.99, but I've never seen them offered for more than $99.99—an attractive price point at which the Thinksounds have big-time competition from such popular brands as Monster, Beats, Skullcandy, and many others.
Thinksound ms01 Monitor Series in-ear headphones
The handsome, understated ms01 has a body of pear wood and aluminum, each material selected for both its looks and its unique sound. Thinksound's CEO and lead engineer, Aaron Fournier, explained that the wooden section influences the headphone's lower frequencies, while precise construction of the aluminum section contributes to high-frequency accuracy. The ms01's single 8mm driver is also carefully voiced by Fournier. The ms01 comes neatly packed with a few accessories: "active lifestyle" earhooks (usually unnecessary for asthmatic audiophiles), a cord clip, four sizes of silicone eartips, and an attractive cotton carrying pouch.
I found the silicone eartips extremely comfortable. They rested lightly and easily in my ears, creating a good seal and providing effective isolation from outside noise. The ms01's thin, PVC-free cable is said to be tangle-free, but I can't imagine anything more tangle-prone. This cable resists tangles as I resist Natalie and Nicole, Dale's Pale Ale, and new LPs—not very well at all.
Why couldn't I travel without headphones? I'd recently downloaded Kendrick Lamar's acclaimed 2011 album, Section.80 (256kbps MP3, Top Dawg Entertainment, no catalog number), and I couldn't stop listening. You might wonder why I'd bother with MP3s at all. Simple: Section.80, currently available only as a low-bit-rate download, is awesome, and while I'd love to own it in some other, higher-resolution format, I need it now, any way I can get it. Yes, I have a problem. No, I don't care. And anyway, the MP3s, stored on my little blue 8GB iPod Nano, presented the perfect reason to spend more time with Thinksound's ms01s, for which I am thankful.
Unlike the many rap albums that are little more than long collections of unrelated singles about sex, drugs, and money—often impressive for their nimble wordplay, but painfully lacking in content and depth—Section.80 is a thoughtful concept album filled with tales of deep adversity and inspiration to overcome that adversity. The musical production, excellent throughout, is informed by jazz, funk, soul, and down-tempo electronica.
Through the Thinksound ms01s, the album's penultimate track, "Ab-Soul's Outro," was a joy. The quick, agile cymbal work sizzled and splashed but never became distorted; the kick drum sounded wonderfully powerful without muddying the mix; the fluttering tenor sax bleated and blared with great force and extension, but never sounded too bright or harsh; the electric piano was soothingly clear, warm, and hypnotic; vocal sibilants were pronounced, but not etched or exaggerated; backing vocals and other subsidiary elements of the mix, such as echo and reverb, were plainly evident but never interfered with the musical whole.
This was great! I was back in Jersey City before I knew it, walking up Newark Avenue with an extra bounce in my step, fully recovered from my tough morning workout. Other affordable in-ears are compromised in ways I can't easily forgive—some, such as SOL Republic's Amps ($59.99), favor bass weight over overall clarity, while others, such as Klipsch's S4i ($99.99), favor top-end extension over body—but Thinksound's ms01s were remarkably compelling from top to bottom, providing a sound that was as clear and true as the early spring sun.
Strangely, though, I could find no evidence of weak-kneed women anywhere in Jersey City. Natalie and Nicole, where are you?
No matter. Back at home, I had more loudspeaker lifting to do, albeit of a much less strenuous sort.
A strange question
I've received a few letters from readers asking if I'm satisfied with reviewing "lower-end" gear—a strange question any way I look at it. The tone of the letters suggests that I must be dying to get my hands on some more expensive hi-fi equipment—the real "high-end" stuff—as if someone were forcing me to listen to affordable gear. The truth, as crazy as it may seem, is that I love reviewing affordable gear. (In general, I consider myself to be one very fortunate dude. When not manhandling 200-lb speakers, I enjoy a soft, easy life, surrounded by friends, family, and seemingly endless opportunities for fun. My biggest problem: my blessings are too many to count. Most mornings feel like Christmas, or at least my birthday: I wake up, walk into my sunny listening room, shake my head at all the records, and wonder what cool stuff will happen later in the day.)
First of all, I don't believe that audio components can be easily lumped into categories such as "low-end," "mid-fi," and "high-end" by considering only their retail prices. In other words, "high-end" doesn't have to mean "high-priced." John Atkinson said it best in his November 1994 "As We See It": "Components primarily designed to meet the needs of audiophiles and music-lovers are worthy of the appellation 'high-end,' no matter what they cost. The much wider range of products whose genesis lies purely in the need of their manufacturer to fill a gap in their product line or attack a previously unoccupied niche in the market, or even just to flesh out their business plan, are 'mid-fi' by definition. It's as simple as that."
Second, despite the great amount of time I spend dreaming of something better, I'm much more interested in things I can actually afford. I just can't get very excited about loudspeakers that cost $40,000/pair: No matter how great they sound, they simply don't fit into my life, much less my small home. I can, however, get wildly excited about high-quality loudspeakers that cost just $400/pair. When it comes to hi-fi, I find that reality almost always trumps some invisible ideal. From time to time I've found myself wondering how a certain album might sound through some other component—I probably miss the Wharfedale Diamond 10.1 and Boston Acoustics A 25 speakers more than any others that have come through my listening room—but those occasions are exceedingly brief: I'm too busy hunting for new music.
Finally, the cheap stuff is usually small and light, and therefore much easier to handle—an important consideration for any reviewer, I would think, and absolutely great news for me and my lower back.
Which brings me to Definitive Technology's StudioMonitor 45, a two-way, rear-ported, minimonitor loudspeaker that lists for $398/pair.
Definitive Technology StudioMonitor 45 loudspeaker
The DefTech StudioMonitor 45 measures a very room- and back-friendly 11 11/16" (297mm) high by 6¾" (172mm) wide by 11 11/16" (297mm) deep, but these dimensions are attractive for reasons other than simple, efficient transport and placement. I noticed right away that something about the speaker just looked right. Paul DiComo, DefTech's senior vice president of marketing and product development, explained that while the number and size of drivers used in any DefTech design will largely dictate that speaker's height and width, the company nevertheless aims for Fibonacci, or golden-ratio, dimensions. According to DiComo, these efforts help minimize standing-wave and "organ-pipe" resonances inside the speaker's cabinet.