Tube Porn: Leeds Radio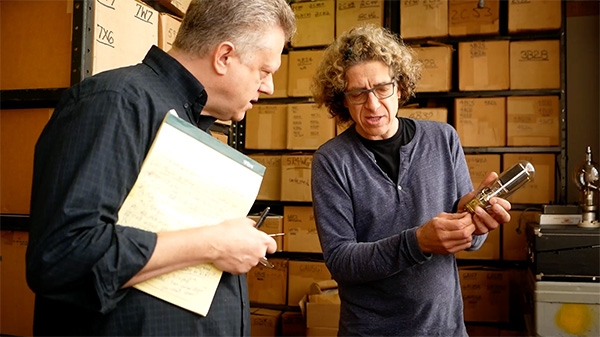 Richard Matthews has sold upwards of 30,000 tubes in the last ten years and he still has 100,000 tubes to go! Working out of his Leeds Radio warehouse in the Bronx, Matthews has every tube imaginable in stock, as well as a vast variety of tube testers, classic radios, capacitors, beautiful vintage tube boxes and many, many collector's pieces.
Selling to audiophiles and non-audiophiles alike, to all four corners of the globe, Richard is a great storyteller, masterful photographer, enterprising drummer and of course, expert in all things tube-related ("tubes were never cheap," Richard notes). Also quite the philosopher, noting that the more "stuff" you own, perhaps deeper is one's level of "spiritual poverty."
Richard has the luxury of walking to work each day, crossing the Hudson River as he gazes out over the industrial landscape of the upper Bronx. Richard Matthews wears the moniker, "reformed audiophile," lightly, as Jana Dagdagan and I learned one wintery New York day.