Triode and Acoustic Zen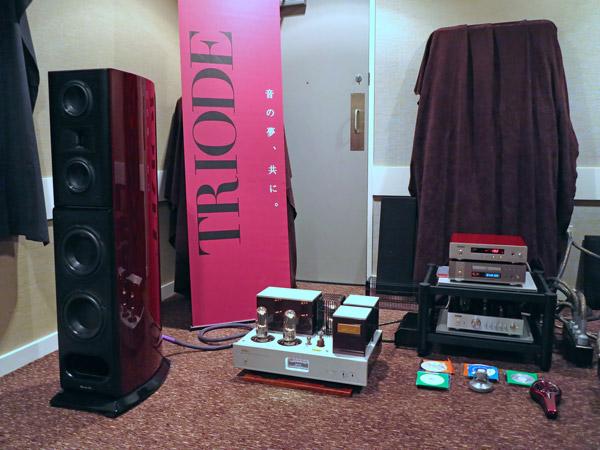 "We were supposed to get a big room," Santi Oropel of Triode Corporation told me of the too small space he shared with Robert Lee of Acoustic Zen. AXPONA's Steve Davis concurred, explaining later on that the room as drawn on the hotel's map was much larger than what the men had been forced to shoebox their system into.
Even if I couldn't get far enough back to either take a decent photo or appreciate the sonics at their best, I could admire the warm, eminently pleasing sound of Acoustic Zen's Crescendo Mk.II loudspeakers ($18,000/pair) mated with Triode Corporation's TRX-M845 monoblocks ($22,500/pair), new TRX-2 tube preamplifier with MC/MM ($5000), TRX-DAC 1.0 Tube ($2500), and TRV-CD5SE ($3200). I look forward to the next opportunity to enjoy this ongoing winning pairing of Acoustic Zen and Triode.