Meitner MA3 Integrated D/A processor Page 2
Amadeus Meitner told me that Ed's "passion project" for the last few years has been perfecting the company's DS-EQ1 Optical Equalizer, a dedicated phono preamp for DS Audio optical cartridges. Through his research, EMM Labs learned how to make "serious improvements to its analog architecture." My upgraded DV2 includes component-value adjustments and "optimized" circuits in the (analog) output stage. The considerably more open soundstage and extended top of the upgraded DV2 significantly altered my impressions of this flagship integrated DAC. Had my DV2 not been upgraded, I would not have understood the strong family resemblance nor been able to perform a fair comparison.
dCS's top DACs—Vivaldi and Rossini—have also been updated recently. dCS's "Apex" upgrades became available only at the tail end of this review period. Hence, the dCS DAC I used for comparison with the MA3 was the now-discontinued (and since upgraded) Rossini Series 2.0 coupled with the Rossini Clock. All three DACs rested on the same Wilson Pedestal and Grand Prix Apex supports on a Grand Prix Monza equipment rack and received power from a Stromtank S 1000 battery power supply, which is here for review.
I evaluated all the MA3's inputs except for TosLink. I also briefly compared Roon and MConnect playback; for the former, I used the Roon Nucleus+. Software control was via an iPad Pro. Input selection, volume control, and so on were managed by the MA3's small, lightweight, easy-to-use remote. All cabling was Nordost Odin 2, save for USB and Ethernet cables, which were, respectively Nordost Valhalla 2 and Wireworld Platinum Starlight. Formats auditioned included WAV, FLAC, and MQA. Although normally I bypass my reference DACs' volume controls and use an external preamp to control volume, for this review I skipped the preamp and focused on the sound produced by the MA3, DV2, and Rossini 2.0 using their integrated volume controls.
I'll spare you a recitation of every layout and feature. Suffice to say that in addition to a volume control knob, the front panel offers display-brightness adjustment and input choice. It displays the volume level, digital input, format, and sample rate. Touchscreen buttons perform some of the same functions as the remote. 'Nuf of the facts and fantasies. On to the music.
Blissing out
Using the MA3 was a cinch. Mastering the basics of file playback and streaming via MConnect took all of two minutes.
My initial listening, using the Roon Nucleus+'s USB output to play files up to DSD128 and DXD through the MA3, was eclectic. Imagine starting with Miles Davis's "Bitches Brew" from the classic album of the same name, comparing Qobuz's 24/96 FLAC to Tidal's 24/96 MQA and discovering that Meitner's excellent implementation of MQA makes sonic differences between the formats abundantly clear. Next, I intended to audition mezzo Joyce DiDonato's very strange voice and orchestra rendition of Charles Ives's "The Unanswered Question" from her new album, Eden (24/96 MQA, sourced from reviewer files), but when a Roon search turned up another "Eden," the song from 10,000 Maniacs' Our Time in Eden (16/44 MQA, Tidal), I listened to that first.
Three things were certain: The MA3's soundstage was impressively wide, its bass was quite strong (although it lacked the ultimate wallop and control of my more costly reference DACs), and its colors were true. If anything, the Rossini DAC/Clock combo sounded a mite warmer.
I delved deeper into the MA3 on the next day when audio buddy Scott Campbell visited. For reasons known only to the Buddha—Scott is well on his way to becoming a Zen Priest—my friend was stuck in a late 1990s groove. We began with Stereolab's "Diagonals," a somewhat silly mix of bossa nova, pop, bass effects, and rhythmic games from the album Dots and Loops (16/44.1 FLAC, Qobuz)—great music for chewing bubble gum while chilling with the Three Terriers of Bell Street. The MA3 perfectly pinpointed the location of every percussive instrument and smoothed its way around Lætitia Sadier's vocals like a cat curling up for a sweet nap.
Next up, "The Stars of Track and Field" and "The Fox in the Snow" from Belle and Sebastian's If You're Feeling Sinister (16/44.1 FLAC, Qobuz). Scott grooved on how well the MA3 revealed Stuart Murdoch's proximity to the microphone and depicted the acoustic guitar's warm and resonant tone. "Both tracks were quite colorful," he said, "and you could really make out the open, natural reverberance of the recording venue."
In a subsequent session, Scott and I moved back in time to the title track from Grant Green's Idle Moments and compared Tidal's 24/192 MQA version to Qobuz's 24/192 FLAC. We both greatly preferred the MQA version, which Scott felt had clearly delineated instrumental size/scale and separation and an extremely wide soundstage that extended about 4' outside the edges of the speakers. We both grooved on the copious detail and the convincingly brassy overtones of the cymbals. Beyond all that was the smooth, warm, drop-dead gorgeous music which the MA3 did proud.
"Delicious," said Scott of the MQA version. "Far more life and energy," added I. This was Scott's first exposure to MQA, and he called the differences "painfully obvious." His impressions were seconded by a recent call from a friend who works in an audio dealership and has heard the striking differences between the MQA and non-MQA versions of Peter McGrath's priceless trove of private orchestral and chamber recordings. If you want to hear what MQA is about, the Meitner MA3, EMM Labs DV2, and dCS Rossini DACs are good places to start.
In a subsequent session, I compared Joyce DiDonato's version, on Eden (24/96 MQA), of Mahler's delicately perfumed "Ich atmet' einen linden Duft!" (I breathed a gentle fragrance!) from the five Rückert-Lieder with Janet Baker's fabled rendition with Sir John Barbirolli and the New Philharmonia Orchestra (24/192 MQA, Tidal). The MA3 left no question that Baker's performance was the softer, sweeter, and more intimate of the two. Not a note sounded routine, especially when supported by Barbirolli's feather-light accompaniment.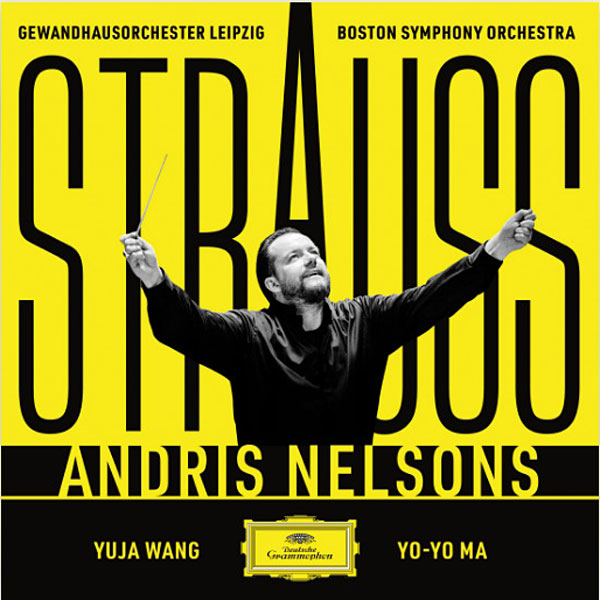 My ears perked up at the realistic sound of gongs when, during a visit from Merrill Wettasinghe of Merrill Audio, he cued up Youn Sun Nah's lovely and intimate "My Favorite Things" from Same Girl (24/88.2 FLAC, Qobuz). I'd also be remiss not to acknowledge the great colors and supreme smoothness that the MA3 brought forth from "Summertime" on Jimmy Smith at the Organ, Vol.1 (16/44.1 FLAC, Qobuz). Moving from darkness to light, the mixture of terror and spiritual exaltation at the core of Sofia Gubaidulina's "The Light of the End," on the album Sofia Gubaidulina from Vadim Repin, Andris Nelsons, and the Gewandhaus Leipzig Orchestra (24/96 WAV), was entirely within its grasp.
Only when presented with the strong, roomshaking deep bass of James Blake's "Limit to Your Love" (16/44.1 WAV), a track I got from Peter McGrath ages ago, and Yello's "Electrified II" from Toy (24/48 FLAC), was bass less full and tight than ideal.
Other inputs and MConnect
To try the MA3's S/PDIF input, I ran USB from the Roon Nucleus+ to the never-released, passive USB-to-S/PDIF converter that digital expert Gordon Rankin gave me many moons ago, and a Nordost Odin 2 S/PDIF cable with a BNC–coax adapter to the MA3. The sound, to these ears, was a mite leaner than through USB. Since the MA3's coax input can't pass MQA, I had to switch from MQA to non-MQA versions of recordings. On the title track from Joni Mitchell's 2000 Both Sides Now (Qobuz 24/96 FLAC and Tidal 24/48–96 MQA FLAC), the sound was a bit leaner and highs a mite glassy. USB, by contrast, delivered more direct and color-saturated sound, even without MQA.
Was I hearing the limitations of the USB–S/PDIF converter for the first time (footnote 3), or is Meitner's highly optimized USB input a better-sounding choice? I do not know.
MConnect, which I auditioned by running Ethernet from the EtherREGEN to the MA3, surprised me. While it's hardly as elegant or efficient as Roon, which sounded better was a toss-up. Some differences may have resulted from the change of cabling. In terms of economy, MConnect comes out well ahead: MConnect is free.
Functionally, Roon is the clear winner. Roon's settings and options are a bit more challenging to master than MConnect, but its plentiful metadata, cross referencing, dynamic range indicators, and other bells and whistles more than compensate. Roon's ability to simultaneously display the various formats and sample rates of the same title in your library, Tidal, and Qobuz, and to switch easily between versions, is a godsend. Perhaps Roon's best feature is comprehensive search, across all local files and streaming services. With MConnect, you must search each library and streaming service separately, you won't see cover art or liner notes, and you will miss out on many other Roon functions. The MA3 is happy whichever route you take.
Closing ruminations
When I was a wee lad growing up in Rockville Centre, Long Island, my parents owned a '56 Cadillac and a '53 Nash Rambler. (They wrote songs about suburbanites like us.) The Caddy, which barely fit in the garage, was reserved for dreaded visits to my grandma's Bensonhurst duplex, where I spent many miserable hours with my father's family (footnote 4). The Rambler, which sat in the driveway day and night, was the car we took to the movies and local restaurants—the car my mother drove into Manhattan to see the Grandma I loved—and the one that left me feeling good.
Without wishing to drive a decent metaphor into the ground, let alone off a cliff: Pricewise, the Meitner MA3 Integrated D/A Converter may be the Rambler to EMM Labs' top-line DV2 Integrated D/A Converter, but its ride is just as Cadillac-smooth. The MA3 doesn't just take you from Point A to Point B; it makes every journey a joy. Anyone in the market for a versatile one-piece, Roon Ready, MQA-capable streaming DAC with volume control that is capable of high-resolution PCM and DSD playback will be all the richer for taking it for a spin (and not too much poorer if you buy it, at least compared to those reference DACs). It's hard to imagine the music lover who will not fall in love with its sound.
---
Footnote 3: Some recent upgrades to my room's acoustic treatments have resulted in more-transparent sound.
Footnote 4: Cousins Jo-Ellen and Suzie, along with my uncle Zeke, were the saving grace of the trip.