Listening #153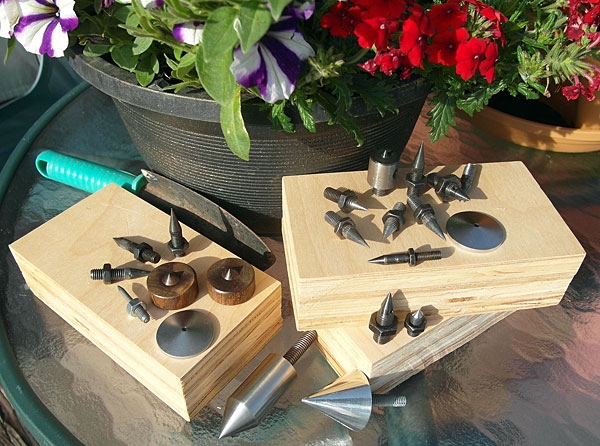 Our small hobby contains many even smaller subgroups, some of them openly hostile to one another—itself a partial explanation for the whole small-hobby thing. I have been a card-carrying member of some of those groups, have lurked at the edges of others, and have ignored only a few—most notably that community of manufacturers who believe that the surest way to make a better piece of playback gear is to make it bigger and heavier and more expensive than anything else on the market: a group sadly notable for its influence over much of the reviewing community. Those exceptions aside, almost every approach to domestic playback gear has, at one time or another, had at least some appeal, and I'm lucky to have learned something from many of them.
Remarkably, some of what I've learned from those individual groups is applicable to all of the others: universal truths, so to speak. Much of that information can be distilled into bleeding chunks of hands-on advice on setting up, maintaining, and using a perfectionist-quality playback system. Here are three such tweaks—ones that I know, from experience, can benefit any good-quality hi-fi:
Universal Tweak No.1:
Put all of your source electronics gear on the same piece of furniture, ideally on the same surface. Some adherents to the Linn way of doing things will count this idea among the explanations (footnote 1) for why Linn's evergreen LP12 turntable works so well, and I believe they're right: By fastening the platter bearing, platter, tonearm board, tonearm, and phono cartridge to a rigid subchassis, by choosing materials for those elements with care, and by resisting the knee-jerk temptation to apply physical damping to one or more of those elements, the savvy user who optimally assembles an LP12 ensures that whatever air- or structure-borne vibrations affect one element affect all the others, to precisely the same extent, with no relative movement. That's important, because when those elements move relative to one another, recorded information is lost or garbled, with musical timing and momentum seeming to suffer most.
Less appreciated is the fact that, whenever it is possible to do so, it pays to apply the same philosophy to the entire playback system: Placing one's source components, preamplifier, and amplifier(s) on the same structure or surface ensures that they all perform in identical manner. Any vibration that affects one link in the chain will affect the others, thus preventing the miscues that can spoil the fragile illusion that takes place whenever electrically generated sound mimics music.
If your amplifier(s), or anything else in your system, won't fit on the same rack or table or credenza as your turntable, your choices are three: trade in the offendingly large component for something of saner size; replace the supporting furniture with something similarly Brobdingnagian; or resign yourself to life with a physically unoptimized system. I believe you can guess the path that I would choose. (Hint: It's the one of the three that might also provide financial gain.) You may also wish to consider an extreme version that I consider only slightly crazy: Some hobbyists report an enhancement of playback quality after placing beneath each speaker or stand a sheet of wood similar or identical to the sort used in their equipment rack, plywood being the likeliest choice.
But that in itself leads us to . . .
Universal Tweak No.2:
Remove all spiked feet from your playback system and sell them for scrap. Before the howling commences, I acknowledge that many users who are cursed with poured-concrete floors, ratty wall-to-wall carpeting, wavy planking, warped floorboards, or cupped or rotting floor joists may be forced to use spiked feet, the flaws of which are surely outweighed by the drawbacks of wobbling, toppling speaker enclosures.
And in fairness: Restricting a speaker's ability to move is not the only purpose, real or theoretical, served by spiked feet. Spikes and cones are routinely described as "mechanical diodes" and promoted for their ability to direct vibrational energy toward or away from pretty much anything, the classic example being that of high-tech cones that are engineered to drain energy, surely unwanted, from a loudspeaker into a floor. Within the past 20 or 25 years, we audiophiles have been conditioned to understand that said energy will travel only in whatever direction the point is pointing—just as we understand that our music travels in whatever direction the arrows on our interconnects and speaker cables point (and forget that it exists as an AC signal).
I admit: I have long been skeptical of the spike-as-mechanical-diode effect described above. And yet—John Atkinson's own experiments in the 1980 and 1990s suggest that that effect is quite real. It seems that my skepticism—a product of the rhetorical question "Since nails have been around since at least the Crucifixion, why did perfectionist audio not discover their usefulness until the 1980s, which was more or less the time we learned that treble, midrange, and bass notes prefer to respectively travel through treble, midrange, and bass wires?"—has been misplaced.
So I accept that energy can be persuaded, with the aid of spikes, to journey from a loudspeaker into a floor, or from an amplifier into a glass-and-steel rack, or from a tonearm into a tonearm board. But now I have a newer, simpler question: Why?
I mean: Since the dawn of what we now, regrettably, call high-end audio, numberless copywriters have hailed the abilities of this or that new product to couple or decouple or damp or stabilize or demagnetize or whatever else. And because those things are always being done to products that used to sound great but now sound fussy and edgy and airy and lacking in color and richness and substance, I can't help wondering: "Why? What makes you think that's a good thing, let alone a necessary thing?"
Yes, points and spikes and cones have an audible effect on the sound of a playback system. In my experience, there are few things that won't affect the performance of a complex electronic or electromechanical device (footnote 2)—and any change in the interface between such a product and its surroundings will probably be audible, especially in the context of a very high-resolution, wide-bandwidth system. Yet one must ask: Do those changes represent improvements in performance—or are they just changes?
And while I bow to no man or woman in my enthusiasm for speaker cabinets that remain motionless while their individual drive-units do all the vibrating, I believe the scenario cries out for a dose of common sense. It is, in my opinion, silly to worry about the minuscule degree to which unseen cabinet movements diminish or blur the excursions of treble and midrange drivers when, at the same time, those drivers are observably more vulnerable to intermodulation from the bass driver(s) bolted to the same baffle. What do spikes accomplish for such a loudspeaker? If anything, such mounting will free the bass driver to add even more energy to the outputs of the higher-frequency drivers.
But hey—don't dump your spikes on account of some theory that purports to explain a phenomenon you can't see. Get rid of them because your system is likely to sound better without them: less fussy, less hi-fi, more natural, and more like music. Ditch the spikes and, in their place, adhere to the feet of your stands or to the bottoms of your speaker enclosures a set of nice, thick, self-adhesive felt pads. The lossiness of the felt is usually sufficient to make up for any unevenness of your floor—or minute differences in the lengths of the legs of your stand or rack—and the pads will both protect fine wooden floors from medieval torments and make it far easier for you to adjust your speakers' positions. You can give up spiking and still be an audiophile. And if you find you preferred the sound of your system with a full complement of spikes . . . well, you can always reinstall them, easy-peasy, and the rest of us won't think less of you for it.
Universal Tweak No.3:
Buy a single, simple, decent-quality power strip, and plug into it every product in your system. If Universal Tweak No.1 has one foot in the Linnosphere, Tweak No.3 owes a debt of thanks to the folks at Naim Audio. From its beginnings, Naim has flown the flag for star-grounding, whereby an amplifier or preamplifier has within it one preeminent signal-ground point, to which all its component parts are tied directly, through connections of similar length and impedance and without shortcuts. The reason is simple: Although an ideal ground is a point of zero potential, unless care is taken, with multiple ground points, the voltage at one ground may be higher than the voltage at another—and the current that will consequently flow between the ground points exists as noise.
---
Footnote 1: That's not to say that I buy the notion that this concept motivated the LP12's design. For various reasons, I suspect that
explanation for
is closer to the truth than
concept behind
.
Footnote 2: The position of the stars at the time of the designer's birth is one of those few.