Listening #146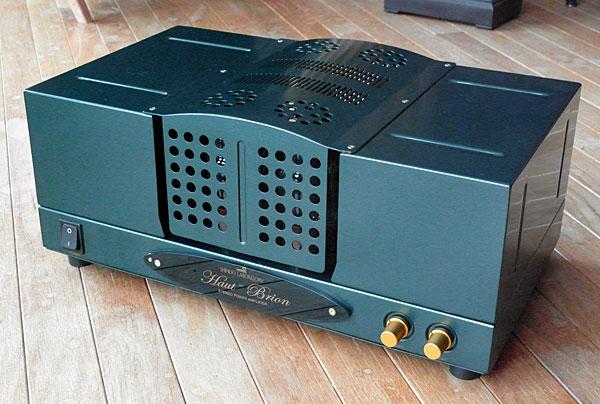 During last September's
Brooklyn Audio Show
, a thoughtful and amiable hobbyist explained to me his views on the purpose of an audio system. It seems that, for a great many years, he was told—by the powers that be, the holy on high, the gurus du jour (whose jour seems to have ended without anyone really noticing)—that a home audio system should transport the listener to the concert hall. Yet now he has come to realize that the very best gear
brings the performance venue into the listener's living room
.
Or maybe it was the other way around: He might have said that the goal of an audio system used to be to bring the concert hall into our living rooms, and now the mission is to take the listener to that selfsame hall.
Or something.
I smiled and nodded—gestures meant to conceal a nearly overwhelming compulsion to set myself on fire. Beneath that urge dwelt a single, unshakable conviction: that this is surely the least consequential matter in all of domestic audio.
I was wrong.
For entertainment purposes only
Had I been less concerned with hurting the feelings of that very good guy, I might have told him what a domestic playback system really ought to do: It ought to let music sound as compelling and engaging and real as when it was originally captured on tape or wax or lacquer. And it should do so with respect to the same criteria that made the music worth hearing in the first place: the intensity and momentum of the performance, the colors and the textures of the instruments and voices, the clarity and sureness of the pitches and tempos, the sheer excitement and drive and force of real people making real music in real time.
I might even have added: Get those things right, and maybe then you can worry about the wall reflections or the air or the extraneous noises or whatever—although I suppose you might not bother with such ephemera once you've heard a playback system that stresses the very basics of music. Which would have been the same as saying: You'll stop liking your idea of a good system once you've heard my idea of a good system—an observation that is equal parts foolish and condescending.
As it turns out, the silliest and least consequential matter in all of domestic audio is the struggle of the individual to identify for the many that which they should disdain. That's disappointing news for me, if only because it's something I've always thought I was good at.
The tale of the listeners and their music has much in common with the tale of the six blind men and the elephant: Both probe the folly of grappling with the unknowable while declaring, with no small amount of pride, "I know what this is all about." One man goes to the concert venue and comes back saying, "It's all about the tactile qualities of the drums and the plucked strings." Another comes back and says, "It's all about the pure, uncolored tone of the female singer." Yet another returns home to declare, "It's all about being able to hear where, on the stage, each performer sits or stands." Still another returns to say, "It's about the sound of the hall itself." One guy says it's all about being able to tap his foot along with the music, and another 50 listeners come back saying it's 50 other things, each different from the next.
To the surprise of no one, this intricate naïveté carries over into the world of domestic audio: With sincerity and nobility of purpose and no small amount of contempt for lesser mortals, we describe our quest as one for High Fidelity: for a maximally and brutally truthful approach to the playback of recordings of music and steam locomotives. Yet all the while, we spend no more time and effort eliminating distortions than we do merely selecting those distortions whose absence or presence seems to best suit us. We do this because, in 2015 as in 1985 as in 1955, playback gear that does one thing well usually does something else not so well.
Consider the Quad ESL-63, one of the most popular electrostatic loudspeakers of all time. Conceived as an improvement over Quad's earlier ESL model—a three-way design, the step-up transformer of which has an integral crossover to keep low frequencies away from its treble panel—the ESL-63 was designed to deliver better, more detailed spatial performance from stereo recordings by sending a progressively delayed audio signal to a series of stators arranged as concentric rings in front of a large diaphragm (footnote 1). Thus was the ESL-63 superior to its predecessor in terms of high-frequency dispersion and freedom from beaming, both qualities being necessary for good stereo imaging. But to achieve that, Quad went from a multiway design to one in which a full-range signal was used to drive all portions of the diaphragm, making inevitable higher levels of intermodulation distortion. Additionally, the physical design of the ESL-63, created to accommodate the speaker's complex stator array, made it susceptible to far greater problems than its predecessor, in the forms of internal reflections and resonances.
Thus did the two most significant full-range electrostatic loudspeakers in audio history sound notably different from each other. The preferences of experienced listeners seem to be split 50/50 for one or the other, and both points of view are valid. In some respects, the ESL is more distorted than the ESL-63; in other respects, it's the other way around—which is especially interesting, given that one might expect the newer product to better the older one across the board. But never mind that: The fact is, the designers of the ESL-63 endowed it with increased levels of certain types of distortion (footnote 2).
That last observation has particular resonance for me. Not so long ago, a reader who is an avowed ESL-63 enthusiast ridiculed me for "jumping on the bandwagon of single-ended-triode amplification," which offers generous amounts of sonic immediacy and any number of musical benefits at the cost of considerably higher levels of harmonic distortion—something The Ancients thought they had banished at about the time the civilized world was ridded of intermodulation distortion in loudspeakers, saturation in output transformers, and polio in humans. Consequently, and notwithstanding my antipathy for assigning greater or lesser moral righteousness to any single audio point of view, I believe that makes him an asshat.
The mistreated wave
All of the foregoing was brought to mind by an even more recent letter, from a reader who strongly disagrees with my point of view on virtually all things audio, yet who persists in reading my every published word. (Nothing creepy about that.) In a critique of the November 2014 edition of this column, on double-blind testing, this correspondent also raised the specter of my praise for an Air Tight power amplifier, one channel of which was ultimately found to have, thanks to a defective tube, as much as 4% total harmonic distortion (THD) plus noise. He went right for the throat: "Maybe you prefer distortion." Insightful readers will read that as a variant of the schoolyard taunt "Billy eats shit and likes it," updated for a more mature, audio-centric audience.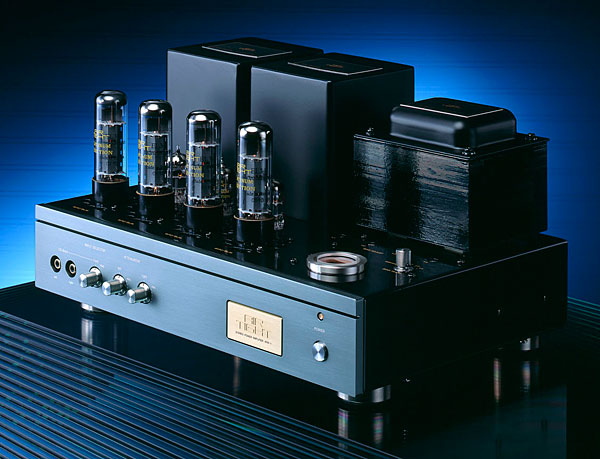 As I said in my reply to him in the January issue's "Letters" (p.11), I don't believe I'm a distortion lover, but I'm thoroughly convinced I'm a distortion chooser. Whether or not we wish to admit it, we are all distortion choosers.
I suppose my first experience with distortion in sound equipment was as a kid who wondered how a tiny clump of dust on the phonograph needle could make my records sound so horrid. My second was during my teen years, as a budding guitarist who scrimped and saved to buy a Univox Superfuzz distortion pedal to use with my Fender Mustang. After that came the sad little turntable-amp-loudspeaker combination I took with me to college: when pushed beyond the loudness level of background conversation, it made all of my music sound a lot like that blue-and-red Superfuzz.
The first and last of those were distortions of mechanical origin, a category that includes a wide variety of things: the phonograph stylus that fails to make complete contact with the modulated portion of a record groove, the cheap loudspeaker whose poorly aligned voice-coil scrapes the edges of its poorly made gap, the tape head that's covered with a layer of filth, the overly massive RCA plug whose weight prevents it from making reliable contact with the center of its associated RCA jack, the warped or delaminating CD that keeps the player's bumbling error-correction system working overtime, the loudspeaker enclosure with panel resonances severe enough to twist the product's impedance curve. One could even make the case that loose or dirty vacuum-tube pins can result in a sort of mechanical distortion: Not long ago, unable to achieve the specified bias current for a power pentode that tested identically to the other tubes in the output section, I was able to cure the problem by simply reseating the tube. Apparently, the circuit saw some unexpected resistance in series with either the cathode or signal-grid pins.
Distortions that are mechanical in origin can all be observed and quantified electrically—even a dirty needle, the output signal of which will show a combination of information that's missing and information that wasn't part of the signal to begin with. Thus, such distortions can be observed as being both subtractive and additive, the latter products not always mathematically associated with the component frequencies of the mistreated wave. Mechanical distortions tend to be easily dealt with, although in some instances the cure is worse than the disease. Consider the hobbyist who tries to eliminate speaker-panel resonances with mass damping—and winds up with speakers whose output is blunted and blurred by energy stored and chaotically re-released.
---
Footnote 1: The ESL-63's diaphragm is actually divided into four separate segments that, for all intents and purposes, behave as one.
Footnote 2: Note that Art is distinguishing these types of non-linearity from harmonic distortion, which is very low in the ESL-63, <0.1% above 200Hz at typical listening levels.—Ed.