The Entry Level #27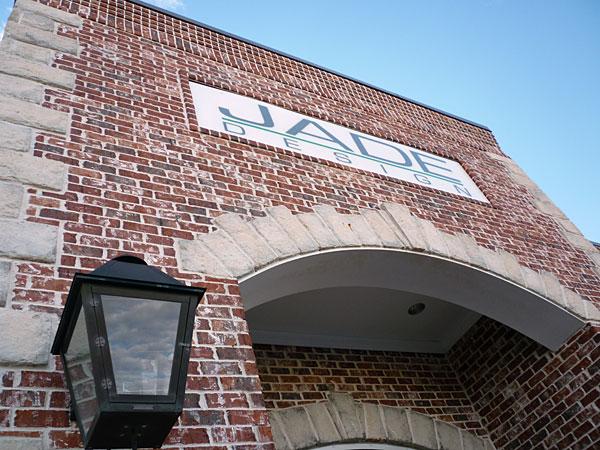 While visiting KEF in England (see
last month's column
), I received an e-mail from the proprietor of HeadphoneCommute.com, a website devoted to electronic, experimental, and instrumental music. My correspondent, who prefers to remain anonymous, described a plan to release a compilation album called
. . . and darkness came
, all proceeds from which to be donated, for Hurricane Sandy relief, to two charitable organizations: Doctors Without Borders and the Humane Society.
Today, less than a month later, the album is complete and includes work from many of my favorite artists and composers—Jóhann Jóhansson, Max Richter, Nils Frahm, Hauschka, Valgeir Sigurdsson, Ólafur Arnalds, Clint Mansell, Lawrence English, and Peter Broderick are a few of the more recognizable names—which makes it sort of incredible that my own electronic duo, Floods, is also represented. I couldn't be happier or more honored.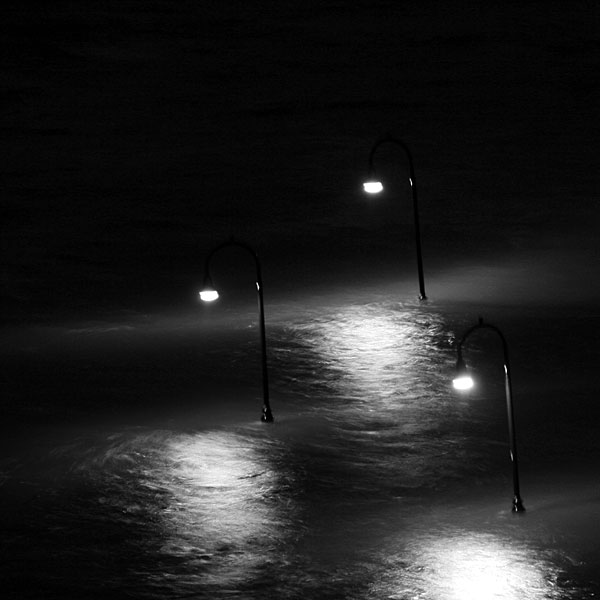 In total, . . . and darkness came contains about 400 minutes of music with contributions from more than 80 artists. Initial sales and distribution are being handled through Bandcamp.com, where customers can choose among FLAC, AAC, OGG, and 320kbps MP3 digital formats. I'll go for FLAC and MP3 now, while holding out hope for a luxuriously boxed set of LPs. The price is just $10, but you can pay as much as you like. Remember: All the money goes to charity. Let's make it a big success. For more info, visit www.headphonecommute.bandcamp.com.
Just cats and girls
Four days after my return from England, I was invited to the headquarters of Jade Design, in Franklin, Tennessee, just outside Nashville. Jade, which has a 30-year history as an ODM and OEM for some of the best-known names in the hi-fi, custom-install, and pro-audio markets, is the corporate parent of the Emotiva, Emotiva Pro, and Sherbourn brands. Though still jetlagged, and determined to keep my feet on the ground for a good long while, I felt this trip was one I couldn't easily refuse. I'd reviewed Emotiva's ERC-2 CD player in December 2011, and while I ultimately preferred the softer, more relaxed sound of my NAD C515 BEE, I had to admire the ERC-2's combination of precision, clarity, and control. Moreover, it was built like a tank, with a level of fit and finish appropriate to a component costing two to three times as much—a point that becomes even more impressive considering that Emotiva has just lowered the ERC-2's price to $399.
John Atkinson was similarly impressed by the Emotiva, noting that it exhibited the best error correction he'd encountered in over 20 years of testing CD players. Most inspiring to me, however, were my pleasant interactions with the company's founder, Dan Laufman, his wife and business manager, Cathy Laufman, and their daughter and marketing manager, Jessica Laufman. It all suggested an operation that was not only intelligently and efficiently run, but one that was made with love.
Anyway, Emotiva's products, known for being both extremely well built and refreshingly affordable, seem tailor-made for "The Entry Level." And the trip might give me something to write about besides cats and girls. Cranky Internet trolls would rejoice.
Speaking of cats and girls, when I discussed the potential trip with my girlfriend, Ms. Little, she agreed that I should go, on the condition that we finish cleaning and decorating our apartment. Avon and, especially, Stringer had been running around like mad, eating things they shouldn't, then puking them up wherever they pleased. Apparently, cats don't like change—weird. I'd only recently moved in with the woman and her obstinate cats, and had thus far devoted almost no time to unpacking and organizing. The place was a minor disaster, cluttered with CDs, LPs, and books—like the homes of most audiophiles, I imagine—and though I was in no great rush to visit the hell that is IKEA or sort through dozens of half-emptied boxes, I nevertheless cheerfully agreed: At the end of it all, I'd finally be able to set up the hi-fi system and play a damn record. Hallelujah.
Long story short, Ms. Little and I survived the first and perhaps biggest test of any dedicated relationship: We managed to assemble a bunch of IKEA furniture without killing each other. (Locking the cats in the bedroom was a big help.) But success required some sacrifice: My collection of framed album-cover art has been significantly reduced—I guess the particularly naughty ones don't really fit with our new décor—and I've placed my Polycrystal equipment rack in storage until we can move into a larger place with the space for a dedicated listening room. The gear now sits inside an IKEA Besta storage unit, which we selected for its good looks, solid construction, and cat-repellent hinged doors. The cable box, DVD player, and Ms. Little's other random TV paraphernalia are in one side of the unit; my hi-fi stuff lives in the other side. The apartment is now in great shape: We've got rugs on the floor, art on the walls, beer in the fridge, books and LPs on shelves, CDs hidden in closets. God's in his heaven; all's right with the world.
Except that the system sounds like crap. Well, not entirely like crap: Good recordings of small-scale material, such as solo piano, strings, or voice, can sound absolutely ravishing, but pop, rock, and larger-scale stuff sounds thin, lightweight, wimpy. Ugh!
But let's focus on the positive: The first album we played was Sophie Hutchings's beautiful Night Sky (CD, Preservation PRE036), and though the speakers were just casually plopped into somewhat acceptable positions, Hutchings's acoustic piano was placed solidly in the center of a wide soundstage and sounded remarkably realistic, with no sign whatsoever of timing or pitch distortions.
Sweet sounds zigged and zagged throughout our apartment. Stringer hid under a doormat. Avon took refuge beneath the glass-top dining table. Aw, don't be afraid of the hi-fi, kitties. I smiled, sighed, and walked over to Ms. Little.
"It sounds really good," she said.
"It does."
Trying hard not to cry, I gave my girlfriend a hug, took a look around, and caught myself thinking: Now I have everything.
Except bass! Our new room is about twice the size of my old listening room and significantly more live, with greater reverberation. I doubt there's much more I can do about that without riling Ms. Little and the cats, but I will experiment with speaker placement, perhaps play with a subwoofer, probably say some prayers. In the meantime, headphones will have to do.
I made sure to pack Harman/Kardon's CL on-ears for my trip to Tennessee.
Harman/Kardon CL on-ear headphones
Harman/Kardon makes headphones? Who doesn't these days? According to a recent Facebook post, even my mom is making headphones. (Just kidding, ma. I love that you're constantly on Facebook.) The cynic in me sees this as a shameful attempt by audio manufacturers to follow the money. The headphone market is undeniably hot, so we find even the oldest-school hi-fi brands jumping in. Then again, maybe there's more to this than basic greed. I know of at least one reputable speaker designer who recently entered the headphone market because it posed a challenge as much as an opportunity: Could he translate his vast knowledge of loudspeakers into a successful headphone design? Might he, in his attempt, even have a little fun? And what's wrong with capitalizing on an opportunity? Isn't that the American way?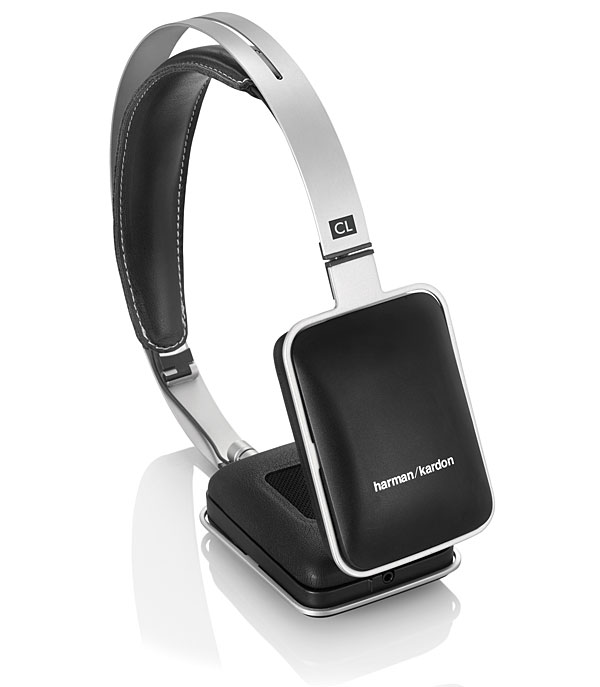 For its part, Harman/Kardon sees entering the headphone market as a matter of course—a pragmatic business decision made to fulfill its customers' needs and desires. "The way in which [people] consume music has changed in a big way over the last several years," explained H/K's senior director of global brand marketing, Christopher Dragon. "Portable devices and the ability to take content on the go has become a prime use case. As a result, Harman/Kardon felt the time was right to enter the category and deliver our sonic signature with headphones."
Fair enough. Dedicated H/K customers might jump for a headphone from their favorite brand, while guys like me, who've never spent quality time with the venerable brand, can use the headphones as a point of entry. Plus, it's cool that H/K can change with the times.
Can Harman/Kardon change with the times? Actually, H/K might have a better chance than most at designing a successful headphone. After all, H/K's corporate parent, Harman International, also owns AKG, which began making headphones in 1949—long before Dr. Dre was born. While Christopher Dragon acknowledges that H/K took advantage of AKG's proven research and development, he's quick to point out that "These are not AKG headphones rebadged." In fact, he says, the H/K headphones have their own unique sound, tailored for the H/K customer.
Who is that customer? According to Dragon, Harman/Kardon headphones are designed for the music lover who wants an engaging, natural sound, but who might also like a little oomph. "While [H/K headphones] have great bass, we drive to develop headphones with great tonal balance throughout the entire frequency range."
Did somebody say bass? Mmm . . .
Currently, Harman/Kardon's headphone line comprises five models: two sound-isolating in-ears, two over-the-ear models, and my choice, the CL on-ear design ($199.95). CL stands for "Classic." I like that. It means no Bluetooth, no active noise canceling, no batteries required, no fancy colors, no gimmicks. The overall look is simple, understated, and purposeful: The CLs' largish, rectangular earcups have smoothly contoured plastic outer shells and soft, comfortable leather earpads, the latter held in place by magnets. The earcups intelligently and securely lock into the CLs' outer headband of sand-blasted steel, which, while durable and rigid, easily expands to accommodate the user's noggin. A leather inner band provides additional comfort. The design is reminiscent of AKG's old K-1000 "earspeaker" though nowhere near as bulky or nerdy. Still, when wearing the CLs on the train to work, I felt a little self-conscious: These aren't the most discreet headphones on the market.
Speaking of discretion, unlike 'phones that have folding headbands for ultracompact storage and portability, the CLs' band is fixed. Instead of folding up, the CLs simply slip into a tall, thin carrying pouch. Ms. Little was not impressed.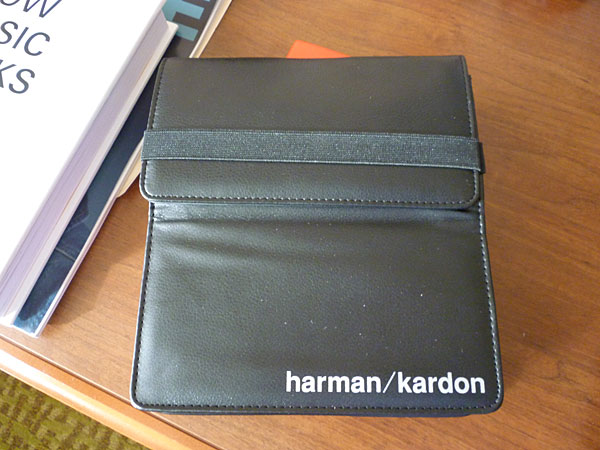 Christopher Dragon told me that the CLs were designed for comfort, but I found the fit a bit tight. The headphones are packed with a second, extra-large outer band, but while this better fit my extra-large head, it looked absolutely ridiculous. Even the cats laughed. Call me superficial, but I wouldn't be caught dead wearing it on the street. Switching the outer bands, however, did give me an opportunity to admire the CLs' solid, intelligent industrial design. I can't imagine these things breaking easily, if at all. In look and feel, the H/Ks are somewhere between the Beats Solo HD ($199.95) and the Bowers & Wilkins P3 ($199.99), which I compared last month—not as elegant or luxurious as the B&Ws, but easily more mature and sophisticated than the Beats. I haven't touched the Beats since I finished writing that column—their sound was too colored, too congested, too boomy for my taste; the B&Ws, however, have been constant companions.