Dan D'Agostino Master Audio Systems Progression M550 monoblock power amplifier Page 2
After a brief listen, Bill encouraged me to try setting up the Progression M550s and
Momentum HD
preamp the same way they're set up at D'Agostino's Arizona factory, with the electronics resting on their attached rubber feet. I'd always preferred the effects of aftermarket supports to those rubber feet, but those that sounded best had been discontinued and returned to the distributor. I was curious to learn if returning to the rubber feet might help address some longstanding issues in my system.
During my first listens after Bill departed, I discovered that the lower midrange had lost its customary focus. Thinking back to my chats, at T.H.E Show 2021 in Long Beach, with Norman D. Varney of A/V RoomService, I decided to try his EVP (Equipment Vibration Protectors) under the Progression M550s. Varney, who subsequently paid a visit to Port Townsend after spending time at NWAA Labs in Elma, Washington, designed the electrical grounding/isolation setup for George Lucas's Skywalker Ranch Scoring Studio and touts accredited acoustic lab measurements to back up his claim of the positive effects of his EVP's effectiveness at isolating equipment from vibration.
The A/V RoomService EVPs, together with the HRS DPX-14545 Damping Plates I'd used on the original Progressions, did more than resolve all lower midrange mush; they also helped smooth out some longstanding rough edges in my system without adding brightness, glare, or other coloration. I've continued to experiment with ideal placement of the EVPs, which I use on many components, digital and analog, that are not supported by Wilson Audio Pedestals.
Time for listening
Once those setup issues were resolved, I was a happy camper as I noticed at once the M550's ability to convey subtle details. In-breaths were more evident on Rickie Lee Jones's marvelous take of the Stones' "Sympathy for the Devil" (Tidal, 16/44.1 FLAC), from her album The Devil You Know, and the transition from soft singing to whisper was more impactful. On the line, "I killed the Czar and his ministers," I discerned a sly change in tonal color that had never come through before—nor had I noticed places where RLJ intentionally lags a bit behind the beat.
On the fabulous Catherine Russell and Wynton Marsalis take of "Make Me a Pallet on the Floor," arranged by Marsalis for the movie Bolden (24/96 FLAC, Qobuz), I heard more subtlety and shading to the cello—more of the stuff that distinguishes a rendition as special. On a very different recording, of the significantly higher-voiced and radiant Elly Ameling sparkling her way through Schubert's "Die Sterne" (The Stars) with Dalton Baldwin on piano, from The Artistry of Elly Ameling (Tidal and Qobuz 16/44.1 FLAC, Philips 473-4512), the voice floated in space like I'd never heard it before, and the bass line of the accompaniment, which isn't superbly recorded, was clearer. Similar distinctions of detail and presentation surfaced on Mahler's anything-but-subtle Symphony No.3 performed by Iván Fischer and the Budapest Festival Orchestra (Channel Classics DSD128). On this recording, pitches were clearer on divided horns, and the "burr" on horns was more discernable. Timpani sounded clean and strong, and the lowest-pitched lines of the double basses were clear, solid, and substantial.
Another big ear-opener arrived when I transitioned between files of two recently reviewed DXD recordings: Sono Luminus's Northscapes from pianist Ieva Jokubaviciute and 2L's Solacium from Trio Mediaeval. The latter is encoded in MQA, but I believe that different environments, microphone placement, and engineering accounted for 2L's markedly lower noisefloor. I listened intently when I reviewed both these recordings with the original Progressions, but I'd never heard such huge distinctions in background noise.
The sound of the new monoblocks was in the same family as the original Progressions but warmer, with a subtle glow and smoother finish that produced rounder images. There was an unmistakable similarity to the beautifully finished sound of the other amplifiers I've reviewed with either pure class-A or significant amounts of power in class-A, notably the Pass Labs XA200.8 monoblocks, Gryphon Essence monoblocks, Krell K-300i integrated, Audio Research 160M monoblocks, and Doshi Evolution monoblocks. You may not be surprised to learn that these are the best-sounding amps I've reviewed over the past half-decade.
When I reviewed the relatively low-powered Gryphon Essence monoblocks, the recording that allowed them to steal my heart was the late Lorraine Hunt Lieberson's mesmerizing live rendition, with pianist Roger Vignoles, of Mahler's "Ich Bin Der Welt Abhanden Gekommen" ("I am lost to the world") from the Five Rückert-Lieder, as preserved on Lorraine Hunt Lieberson: Mahler, Handel & Lieberson (Wigmore Hall Live, Tidal 16/44.1 FLAC). It's a remarkable recording—one that makes Wigmore Hall sound much better than the two times I sat in the hall's less-than-prime seats during a 2019 trip abroad.
Listening through the D'Agostino Progression M550 monoblocks, what impressed me most (besides the beauty of Hunt Lieberson's voice and her total identification with music and text) was the Progression M550s' ability to convey the inner warmth and depth of someone transported. I was equally struck by the clarity of a piano recorded in a surprisingly quiet and exceptionally dimensional acoustic. The silence was as astounding as the heart that shone through this great artist's voice. When an amp can deliver all that from a simple performance with voice and piano, it's a great amp.
Progress(ion) report
With my assessment presumably complete, I implored husband David and audiophile buddy Scott Campbell to help me move monoblocks back and forth for direct comparisons.
On my trusty deep bass electronically hyped standby, Boris Blank's "Electrified II" from Toy (24/48 MQA FLAC, Tidal), the original Progression Monos sounded splashier on Malia's vocals. There was less color differentiation, soundstaging was less awesome, and the presentation seemed plainer, flatter, and less muscular and dynamic. Returning to Elly Ameling's smaller-scale recording, her voice seemed to lose some warmth and radiance. There was less silence around the voice and less three-dimensionality. Listening was less involving.
One of my go-to recordings for color, depth, microscopic detail, expansiveness, and dynamic contrast is Anna Thorvaldsdóttir's Metacosmos, performed by the Iceland Symphony Orchestra on Sono Luminus's Concurrence (24/352.8 WAV, DSL-92237). Thorvaldsdóttir places great significance on the emotional impact of a single instrument, briefly singing its own song like a bird in the distance as many dozens of others issue their own calls. The original Progressions smudged such details with clatter, occasionally burying them entirely. When everything started going at once at higher volume, they struggled to separate one instrument from the other. They also sounded less rich, with less gratifying inner warmth and contrasting colors.
In addition to their far blacker space between notes, greater resolution of small details, and natural-sounding illumination, the Progression M550s consistently wowed me with their dynamic mastery. Early in Metacosmos, where low bass rumbles are suddenly interrupted by a loud, sharp crackle, the familiar entry was so powerful that it startled me. Later, when every instrument and its mother started playing at once, the M550s nailed the brutal force and savagery like no other amp I've ever heard in my system. The original Progressions struggled to separate one instrument from the other, and small details were buried amidst the din. I was shocked by the cumulative impact of the differences between old and new Progressions.
From great to "gaaah!"
With the Progression M550s back in place, all notes taken, and my listening presumably complete, I set about enjoying myself. Everything was smooth sailing when Daryl Wilson emailed that he finally had enough stock of the new Wilson Audio Acoustic Diode Spikes ($3200/set of eight or $3000 when ordered with current speaker models) to send some to try under the Alexia 2s. The Acoustic Diodes (AD Spikes), which come standard on Wilson's Alexx V loudspeakers, were designed with the same laser vibrometer testing equipment that was employed in the development of the Wilson Pedestal equipment supports and benefited from the research that was essential for the Pedestal's creation.
I then enlisted the assistance of Gary Bruestle, one of Definitive Audio's speaker setup wizards, to help attach Acoustic Diodes to the Alexia 2s. Since that required releveling the speakers, I felt that the significant changes I'd made to electronics, acoustic treatment, rack, and supports since the Alexia 2s arrived years ago mandated a reassessment of speaker position.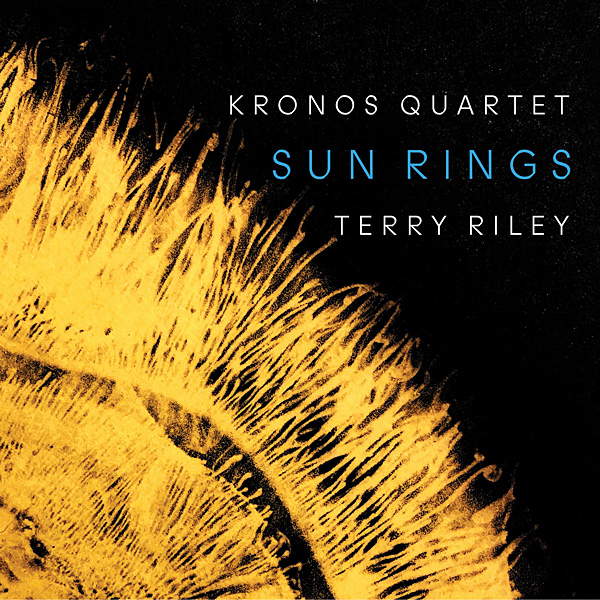 Keeping the speakers in their original position, we installed the Acoustic Diodes. The soundstage widened, detail and texture became more discernable, and bass grew clearer and more defined. The impact of better amplification and superior loudspeaker spikes became evident on the Kronos Quartet's performance of Terry Riley's Sun Rings (24/96, Nonesuch 587972), which I wrote about for My Back Pages in the August 2020 issue. Even though I thought the recording pretty damn special to begin with, I heard a wider and more coherent soundstage coupled with more far more detail, layering, and silence. At the risk of sounding like an infatuated teenager, the sound was awesome. No wonder Leslie Ann Jones and her fellow engineers won a Grammy for this recording.
Next, we repositioned the speakers several inches closer to room center while keeping them the same distance from the front wall. And that's when we discovered that left and right channels sounded different from each other. From the left came warm, color-saturated, extended sound; the right sounded surprisingly flat and rolled off on top. Given the large opening to the hallway on the left side of the music room, I'd expected some differences between channels, and measured the same during my Accuphase DG-68 Digital Voicing Equalizer review. Was that what I was hearing, except far more clearly now that the speakers had been repositioned?
After lots of cable and channel swapping, and many left/ right balance checks while playing part of Hindemith's Symphonic Metamorphosis on a brightly recorded Mercury Living Presence monaural CD compilation featuring Antal Dorati, Rafael Kubelik, and the Chicago Symphony Orchestra (16/44.1 WAV, ripped from Mercury 289 534 397-2), the evidence was incontrovertible: I had two very different sounding M550s. As confident as I was that the more extended and tonally rich amp had determined the majority of what I'd heard during my evaluations, something was clearly amiss.
Following late-night phone consultations with Editor Jim Austin, I awoke to speak with Bill and Dan about the possibility of delaying the review and sending the amps back to Arizona for repair. Dan, though, was certain that the amps were fundamentally sound. He thought the discrepancy was caused by a shift in biasing, which presumably happened during shipment.
Two tension-fraught days later, Hans Brackmann, Definitive Audio's store manager, drove to Port Townsend to rebias the amps. All D'Agostino dealers are prepared to rebias the M550s whenever necessary.
Sure enough, rebiasing was called for—just that, nothing more. By the time Hans left, both channels sounded the same (save for minor discrepancies caused by room imbalances), and I heard even more of the beautiful, smooth, finely detailed, impeccably controlled, remarkably dynamic, slightly warm and glowing sound that had made me fall in love with the Progression M550s.
So . . .
Once the Progression M550s were optimally set up and biased, love at first listen morphed from an infatuation into a relationship.
For anyone who values colorful and glowing amplification that brings natural timbre and the subtlest of details and dynamic shifts to the fore while supplying a breathtakingly full measure of big-picture dynamics, slam, and top-to-bottom frequency response, the Progression M550s must be heard. They are wonderful amps.