Constellation Audio Pictor Preamplifier and Taurus Amplifier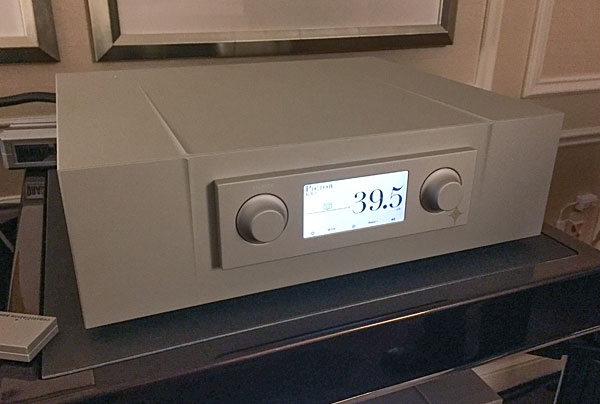 The new $18,000 Pictor preamp is part of Constellation Audio's new Revelation Series, which is one step up from the company's entry-level Inspiration Series. Constellation's Irv Gross explained that the Pictor uses the same basic chassis as the Inspiration version, but has a separate power supply. There is also the option of adding a DC filter between the power supply and the preamp, which Gross says lowers the noise, for $6,000 extra.
There is also a matching power amplifier called the Taurus, which comes in both a stereo or mono configuration (stereo version shown in the photo). The stereo amp produces 250 watts per channel and doubles its power down to 4 ohms. Retail price is $19,500. A pair of monos will cost $39,000 and run at 500 watts per channel.
All available now in both white and black.