In Case You Missed It: The May Issue Is Here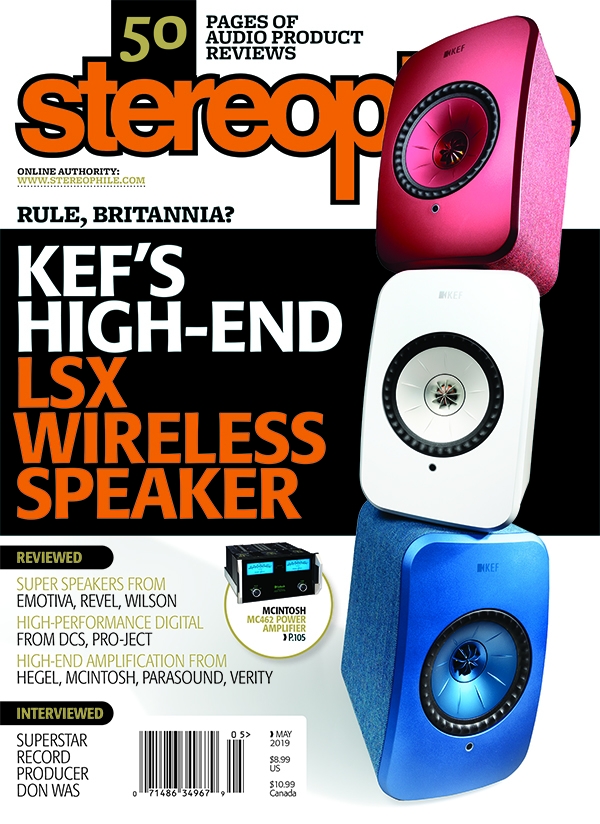 Our latest issue features a spicy interview with recording musician and Blue Note Records head Don Was; reviews of several speakers including
KEF's affordable, wireless LSX
, Wilson's Yvette, and the ultra-affordable
Emotiva Airmotiv T2
; and McIntosh's superb-measuring, powerful
MC462 power amplifier
. Columns from Mikey, Art, and Kal cover the latest analog and multichannel products, and in As We See It, John Atkinson asks,
Who Watches the Watchers?
. Some of these articles are already appearing online—just click the links above for access. Better still, go find your own print issue at a newsstand or get your own subscription (if you're not already a subscriber already).
It's easy
.