Amelia Haygood, 1919–2007
Amelia S. Haygood, the sound-conscious founder and president of record company Delos International, died on March 19 at the age of 87 after a 12-year battle with cancer. Survivors include pianist Carol Rosenberger, her closest friend and Delos vice president, artists and repertoire; Robert Haygood, her stepson; several nephews and nieces; and her extended family at the pioneering classical label she founded in 1973.
Born in Gainsesville, Florida, Haygood fell in love with classical music, especially opera broadcasts and recordings of so-called Golden Age singers, at an early age. After studies at the Sorbonne when she was all of 16, a degree in history and international law led to employment as editor and director of publications for the state department interdepartmental committee for cultural and scientific cooperation. Marriage to clinical psychologist J. Douglas Haygood then segued into graduate work in medicine and clinical psychology, private practice with her husband in Beverly Hills, and employment with the Veteran's Administration. After her husband's death, she became psychological consultant to the Los Angeles County Probation Department, developing a successful pilot treatment program for juvenile offenders and their families.
In the early 1970s, after guiding a close friend through a long terminal illness, Haygood made a major life change. Honoring her initial love of music, she drew upon her graduate studies of psychoacoustics and the physics of music to found Delos Records, which she envisioned as an international platform for outstanding American artists and ensembles. The label's name derived from the birthplace of the sun god Apollo, who was worshipped for bringing music and healing to the world.
"By the time she changed her direction," Rosenberger told me, "Amelia had found several American artists who were performing but not recording. These included harpsichordist Malcolm Hamilton and conductor James DePreist. She felt Jimmy's musicianship was so wonderful that he had to be recorded. Once we got into digital recording, she signed up harpist Susan McDonald and trumpet virtuoso Gerard Schwarz. Our first digital recordings were of Schwarz playing trumpet with different ensembles. We also recorded the American Brass Quintet. Then I recorded Water Music of the Impressionists to show off the Bösendorfer Imperial."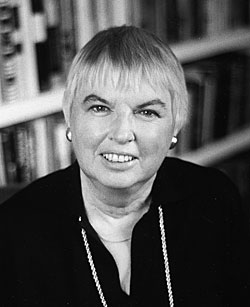 Using harsh, flat-sounding early digital to show off trumpet, brass ensemble, and the sonorous Bösendorfer? The thought raises eyebrows until one recalls that when Haygood first embraced digital in 1979, she worked closely with Thomas Stockham, inventor of the Soundstream digital recording process. From day one, Delos, the first independent label to sell CDs in the United States, was recording on prototype equipment at rates that exceeded Red Book 16-bit/44.1kHz. In addition, Delos' longtime recording engineer was and remains John Eargle, who received the Grammy Award for Sound Engineering in 2001 [though Water Music... was recorded by Stan Ricker—Ed.].
Delos was also one of the first American labels to embrace SACD. Twelve titles were issued in the format before disappointing sales led to putting plans on hold. The company still records in multichannel DSD if they think a title may eventually be issued as an SACD. Otherwise, they record multi-channel at 24-bit/88.2 kHz. While the company will soon make some of its titles available for download in compressed formats, Rosenberger reports that "Delos is eagerly anticipating the exciting possibility of a lossless delivery solution for our downloading fan base." Delaying the process are the need to address "a number of difficulties in dealing with digital rights management (DRM)."
Haygood's astoundingly varied stable of artists included theremin virtuoso Clara Rockmore, still unequalled in the classical repertoire; soprano Arleen Auger, whose exquisite album of Love Songs remains one of the finest compendiums of classical song ever issued; Eugene Ormandy and the Philadelphia Orchestra, Janos Starker, Jean Pierre Rampal (who seems to have recorded for everyone and their mother), Dmitri Hvorostovsky, Ewa Podles, Andrew Litton, Zdenek Macal, Constantine Orbelian, David Shifrin, Chamber Music Society of Lincoln Center, Dennis Keene, Eugenia Zukerman, Olga Guryakova, and Marina Domashenko.
"Amelia was particularly excited about our new Hvorostovsky album with conductor Constantine Orbelian," reports Rosenberger. "Due out this summer, the varied program of Hvorostovsky favorites includes Scarpia's "Te Deum" from Tosca, the Pagliacci Prologue, Rodrigo's aria from Don Carlo, Escamillio's Aria from Carmen, Valentine's Aria from Faust, and some great Russian arias like Prince Igor's aria, three from Rubinstein's The Demon, and one from Boris Godunov."
Rosenberger first met Haygood around 1960, at a time the pianist was undergoing intense physical therapy to address the ravages of polio and feeling she would never play piano again. After Haygood pushed Rosenberger back onstage, she provided encouragement to countless other artists who needed to overcome fears in order to achieve their full potential. Rosenberger reports, "She was the kind of person who could bring together a disparate group of people and get them to gel as if they were making chamber music. Her favorite phrase was, 'We'll find a way.'"
The same proved true in her personal life. After Haygood's husband had died and Rosenberger made it through a divorce, the two found a home together in Santa Monica that was big enough for Rosenberger's piano. That piano later played a part in one of my all-time Delos favorites, Rosenberger's Perchance to Dream, which I found ideal for massage. Rosenberger believes it was the first album of classical lullabies specifically designed for children.
"Amelia and I sat down with stacks and stacks of possibilities," reports Rosenberger. "It was quite a process; she found some of the music not 'pre-pubertal' enough. Amelia wanted to start the album with the simplest of things, then let it evolve a little bit while keeping the music within a certain range that wouldn't startle anyone. She also wrote the kids' liner notes. The line I like the best is, 'The Schumanns lived in Germany in a big house.'
"We received the most touching letters from people who played it during surgery and in hospice situations. I played the CD for my own mother when she was in a hospice, and alternated Perchance to Dream with Baby Needs Lullabies in the background during Amelia's last days. Doing so may have transcended our original purpose, but Amelia planned the CDs so carefully that they seemed right for those occasions."
Delos lives on. Just out is a CD of Italian movie music arrangements with Italian saxophonist Federico Mondelci and the Moscow Chamber Orchestra under Constantine Orbelian. Due in May are a Tragic Lovers album from the Oregon Symphony and James DePreist that includes selections by Tchaikovsky, Berlioz, and Wagner, and a disc of Saint-Saëns from cellist Zuill Bailey. Future projects include Open Your Heart, a song album with American coloratura Laura Claycomb, and Mahler's Symphony 8 with Andrew Litton and the Dallas Symphony Orchestra. Those who listen closely will surely feel Haygood's love and dedication radiating between the bits.