Vandersteen's Latest Model 5A Carbon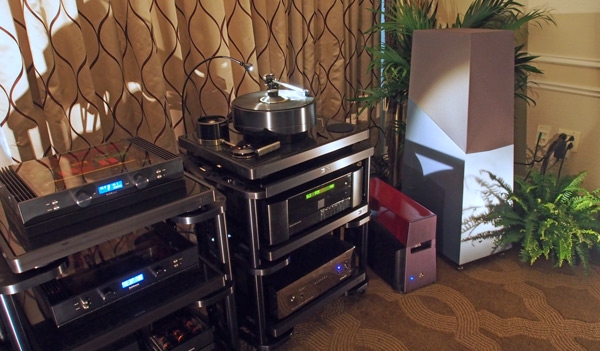 When he
visited the Vandersteen room at CES
, Graham Nash said that what he really liked "was the midrange of that speaker system, that sounded like my voice. There was plenty of natural detail." Graham was listening to the new version of Vandersteen Audio's Model 5A speaker, the 5A Carbon, which features the midrange unit from the Mk.II version of Vandersteen Model 7 speaker.
Finished in finished in a Grigio Metallic Alloy automotive paint—automotive fishes are now standard—the Carbons were being driven by Vandersteen's liquid-cooled M7-HPA monoblocks, which I will be reviewing in the May issue of Stereophile, a Brinkmann Audio Balance LP player and Brinkman preamplifier, and cables and power conditioning from AudioQuest. Digital playback was from a Meridian 818V3 MQA-Enabled DAC.
Listening to the classic Ella Fitzgerald and Louis Armstrong album on this system was one of my 2016 CES highlights.