ELAC DS-S101 Discovery Music Server
For some reason I liked this product the moment I saw it. And at $1,099, including a lifetime full Roon license (for $1,000 you get a lifetime limited Roon license), it became even more interesting once I started digging into the features. Essentially, you can run Roon on your tablet and use the DS-S101 as your endpoint without the need for a computer.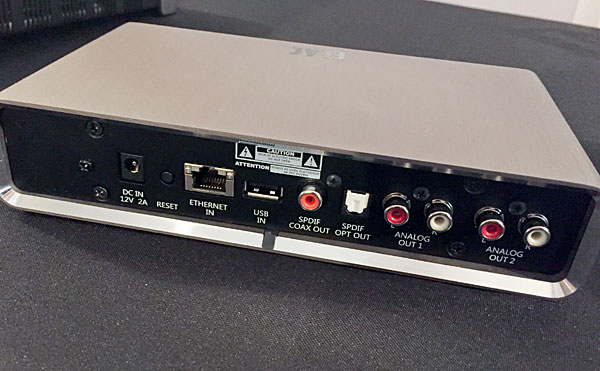 This means you can hook up to your NAS drive, Tidal, AppleTV, or whatever else Roon supports, to the ELAC and be off and running. On the back are two sets of analog outputs and also digital outputs (SPDIF and optical) which, if I understand correctly, can all be configured as different zones. There are Ethernet and USB jacks for attaching storage or connecting to your network. Very straight forward and very cool and available around March. And did I mention $1,100?
By the way, ELAC has been around 90 years and I still remember a pal in high school having one of their nicer turntables. It was the best turntable I'd seen at that point, so we played a lot of music on it. ELAC has been out of action for 30 years but are now back and it looks like a good reboot to me.