Too Many Shows?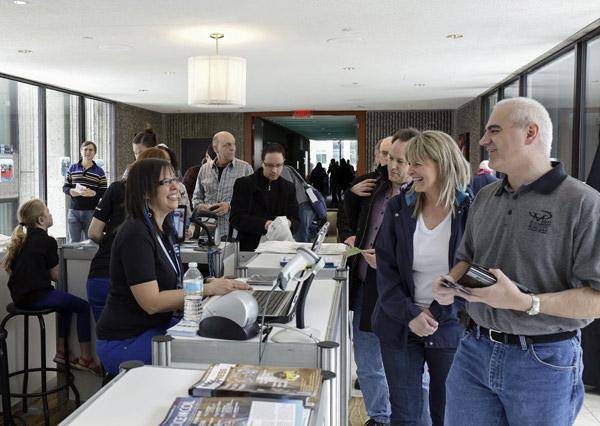 Are there too many audio shows? With the Chicago AXPONA having been held
two weeks ago
, the Montreal SSI having just concluded, and the New York Audio Show coming up in what their website currently indicates is 16 days, 21 hours, 51 minutes, and 9 seconds away, people are starting to wonder whether we're getting an overload on audio shows. This is a sentiment that I've heard expressed by manufacturers and distributors—and, from the business point of view, their concerns are well founded. Participating in shows is an expensive endeavor, and the benefits in terms of additional business, while real, are difficult to measure.
The number of exhibitors at the 2013 SSI was down significantly from last year (from 85 to 70, according to the report by Jason Serinus. There is a Toronto show, which has had two successful years, and their next show is being held November 1–3, 2013. The Toronto show provides additional competition for the Montreal show, at least for exhibitors. The Montreal show gets some attendees from Toronto, but my sense is that this is not a major effect. Most of the people attending the Montreal show are from the Montreal area.
In any case, although I have no figures on this, attendance at the Montreal show seems to be holding. Friday was a bit on the quiet side, but the corridors on Saturday were teeming with people, and many rooms were difficult to get into. Show organizers Michel Plante and Sarah Tremblay keep coming up with new ideas to make the show interesting, eg, this year's headphone exhibit, and the designated "Under $5000" systems. And, as a group, exhibitors are at least as intent to share their love of music as they are to "move product." As a result, and with the cheerful, highly competent contribution of the SSI staff—like Claudia L'Ecuyer at the registration desk, shown in the picture—attending SSI is simply fun. Look at the faces of the people in the picture and see if you don't agree.