Herb's First Dispatch from Chicago: "Step Right Up . . ."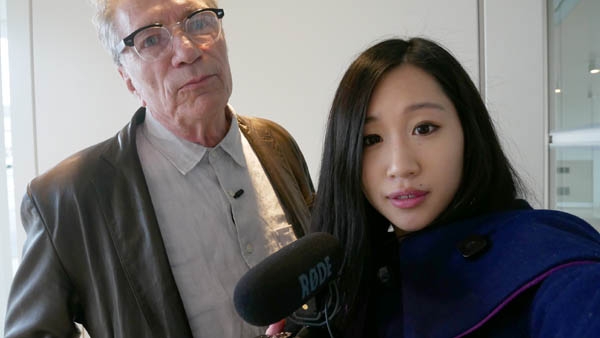 I usually wear all black, but to celebrate the exciting, circus-like vibe of AXPONA 2018, I'm wearing light colors—a decision made in part because AXPONA's own team members, including Liz Miller, their wonderful and talented Event Director, are all wearing black. I see them everywhere, encouraging visitors to "step right up for a really big show" under the spectacular high ceilings and dramatic architectural vistas of Chicago's Renaissance Schaumburg Hotel and Convention Center.
There are 165 listening rooms and 125 separate exhibits spread across nine floors, and the hallways aren't bleak or dark or musty like at so many other shows. Quite the opposite. Even though the weather in Chicago is cold and wet, all these acres of glass seems to double the light. Walking from room to room feels really good—it seems like spring approaching summer, and I have never felt more cheerful at an audio exposition.
Please join my filmmaking partner, Jana Dagdagan, and me at AXPONA 2018, where we'll be making videos with binaural sound: See this light! Feel this vibe! And hear these sounds! You are invited.