Gramophone Dreams #55: Mola Mola Tambaqui D/A processor Page 2
I've been waiting impatiently since 1983 for digital to sound
this
raw and unprocessed. With the Tambaqui, these doggedly artful Segovia performances were presented with a potent, affecting, analog-like physicality.
Curious to experience an even bigger, more direct and forceful presentation and a little more Mola Mola bass, I replaced the Falcons with Harbeth's M30.2 monitors and played my favorite fun soundtrack, Alexander Desplat's Isle of Dogs (16/44.1 FLAC, ABKCO/Qobuz). That led quickly to a moment where I kicked myself for not playing the Harbeth speakers more than I do. Driven by the torque and horsepower of Parasound's 12-cylinder A21+ power amplifier, the 30.2s sounded fast and strong with mesmerizing resolution. With the Tambaqui driving the Parasound directly, dogs and drums and wood flutes had a more material presence than they had when, later, I fed the Bartók to the same Halo–Harbeth combination.
Next, I listened to Wingless Angels, a simple (possibly two-track) recording produced in Jamaica by Keith Richards in 1973 (16/44.1 FLAC, Mindless Records/Tidal). I often listen to this track casually from my iPhone, and I always thought it was a messy, muddy, dirt-floor recording. The Mola Mola directly driving the Parasound played those deep drums and that Nyabinghi chanting with pure, supertidy, electrostatic-speaker detail backed by deep, primal force. It was a revelation.
On the same recording, the Bartók DAC showed me an even more detailed picture of the recording venue—I could hear the tiled floor—and the placement of performers within it. Without a preamplifier, I experienced a more intricately detailed Bartók, which in turn showed me a more atmospheric Wingless Angels recording, which let more of that supercool, 1973, changing-the-world, Jamaican vibe come through.
Without the preamp, both DACs sounded more transparent, more microdetailed, less dynamically restrained, and more alike. The Mola Mola Tambaqui focused my attention on the dense bodies of the performers and their instruments. The spaces surrounding them were radically clear but possibly lacking in textured air. The dCS directed my attentions to those same negative spaces: the subtle textures and pulsing energies and space around the performers. The Bartók favored nuance over density. Both DACs delivered music with high levels of engagement.
The headphone output
Because there are no holes in the Mola Mola's curved front, I almost forgot it has headphone outputs. When I remembered, I plugged the super-resolving, low-sensitivity (83dB/mW), 60 ohm, $5000 HiFiMan Susvara open-backs into the Tambaqui's XLR4 headphone output. If the demon-load Susvaras play as clear and solid as the Tambaqui DAC does,
I thought at the start—or as fully and effortlessly as an amplifier designed by Bruno Putzeys usually does—then they will get the same applause I gave the Bartók's world-class headphone amp in my June 2021 Follow-Up to Jim Austin's September 2019 review.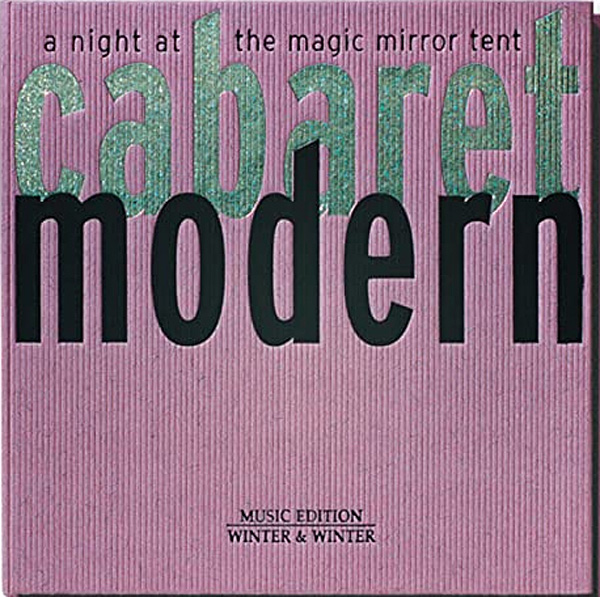 I began my comparisons using the album I used to assess the Bartók's headphone amp: Cabaret Modern: A Night at the Magic Mirror Tent (16/44.1 FLAC Winter & Winter/Tidal). With the Bartók's headphone amplifier, this album was sharply focused, overtly dimensional, and enjoyably cinematic. With the Tambaqui headphone amp, it was less three-dimensional, less atmospheric, and less magical. The Mola Mola presented a closer, denser, more intimate view of the players, but they didn't feel as live as they did with the Bartók. The Tambaqui recovered plenty of inner detail, but that detail was faintly shaded and low in contrast.
Sticking to the approach I took in the dCS report, next I tried the high-sensitivity (106dB/mW), 35 ohm Focal Stellia dynamic closed-backs. Boy did I smile. Brightness, atmosphere, openness, and a good amount of leading-edge transient bite reappeared. Rhythm and beat keeping improved, which in turn increased the pleasure factor from good to very good.
Overall, though, the Tambaqui's headphone amp could not match the rousing superlucidity of its DAC or the reserve power, dimensionality, and atmospheric allure of the Bartók's headphone amp—even without the Bartók's Expanse 1 and 2 cross-feed options, which I did not employ in this comparison.
Comparisons
Is the Tambaqui better than my forever-favorite HoloAudio May Level 3 DAC? "Better" is not a word I often use, but the Mola Mola makes music bigger, clearer, more solid and rousing than the May. The Tambaqui encourages me to listen longer and more closely than I do with the May. That's what "better" means to me, so yes, it's better.
Is the Tambaqui better than my newest reference, the Bartók? That's a tougher question.
Since it arrived, the Bartók has delivered the most compelling, pleasurable, undigital digital I've experienced at home. So has the Tambaqui. The Tambaqui and the Bartók sound more alike than different. Both DACs admit users to an elite level of digital audio playback. The dCS and Mola Mola turn streaming music into a sophisticated, high-level pastime, but there is one thing the Tambaqui does that the Bartók does not do: intense, raw clarity. And the chief byproduct of that intense, raw clarity is that recordings appear denser with a more believable corporeality than I've previously encountered from digital.
Before the Mola Mola, the Bartók was by far the most vivid, enlivened digital I'd ever used. Before the Tambaqui, the Bartók was the only DAC I wanted to use. Now I am torn. Both DACs show that improvements in the quality of digital playback have not stalled. No fact can be of greater importance to our listening hobby.
The Bruno factor
From my perch, Bruno Putzeys looks like today's most powerful audio shaman. Best I can tell, he has redrawn the frontiers of power amplifier design. With the Mola Mola Tambaqui, Putzeys seems to be punching away at the fundamentals of digital conversion.
I wrote to Putzeys, asking, "When you began your design work on the Tambaqui, did you have one chief goal? What did you want to show the world about digital converters? And, how did you know when you found it?" With Bruno's permission, I am quoting at length from his reply, lightly edited, because so much of it is thought-provoking and supports my hope that digital can continue to improve: "If there's anything I wanted to prove, it was that digital done right sounds like analogue done right.
"Compared to the state of the art, I had quite a shopping list of things I wanted to get right, but the absolute number one item was a completely signal-independent noise floor. If the noise floor modulates, that immediately gives the sound away as 'digital.' If you want to see a typical sigma-delta converter at its worst, feed it a constant code (ie DC). Some DC values produce clearly audible whistles. If you want to tease an R2R DAC in a similar manner, feed it a ramp signal. I wanted something where the noise floor is truly just a steady hiss, no matter what signal you put in. This is what drove the choice of single-edge PWM as the digital intermediate code.
"As luck would have it, I'd invented precisely such a modulator in 2004 as a mathematical stunt with no particular application in mind, but that it might be useful for a converter was clear even then. I filed away the idea, waiting for an excuse to make a DAC. That came when we started demoing with the Makua and Kalugas [Mola's pre and power amplifiers, respectively] and had trouble finding a converter that would show off the quality of the system without multiplying the price of the whole setup....So, a DAC project got under way in 2013.
"Initially, I looked at using only a single, high-current switch to convert the PWM signal, but it soon struck me that running a number of them in a time-staggered fashion would allow me to remove most of the PWM carrier right away and so reduce noise. That was the core of the design. The remainder of the project was being completely anal about all the other stages of the converter: digital filtering, clocking, and analogue-output filtering.
"Of those, only the digital filter needed to be optimized by ear. It's pretty obvious that a more stable clock is more ideal, and an output filter with lower noise and distortion is also more ideal. But there's no ideal upsampling filter, a priori: The ear is not a spectrum analyzer. You need to listen to original high-rez files, filter them down, upsample them again, and then hear which kind of filter chain leaves the smallest sonic fingerprint. That is to say, how do you get from high-rez to (eg) "Red Book" and back whilst getting the smallest possible audible change? And then it turns out that a lot of filters out there sound really impressive, but only because they're heavily euphonic—not because they're sonically neutral....To make matters worse, the optimum design differs for different sampling rates....
"Clocking was addressed using a very stable, non-adjustable crystal oscillator—adjustable ones are quite noisy—and synchronizing the signal using a homegrown asynchronous sample-rate converter that forms part of the digital filter. How that was done is a story in its own right, but it might take us a bit far [afield]. Same for the analogue output filter stage, which is also rather original in its conception. So, as much as you'd like to know what the magic ingredient is, I can only tell you that it's about getting all the parts right, not just individually but as a system. t's not sexy, but then real engineering rarely is."
Putzeys's email is evidence that paradigm-shifting designs are still entering the hi-fi marketplace.
My latest explorations suggest that we've reached an important audio-historical crossroad, a moment in audiophile time when the highest-quality components measure the same amount of excellent, and the best digital and analog sources offer almost equal levels of listening pleasure. Yet everything sounds conspicuously different.
Which leads me to ask: Would anyone recognize "truth" if they heard it?