Fred Kaplan's Best Jazz Albums of 2011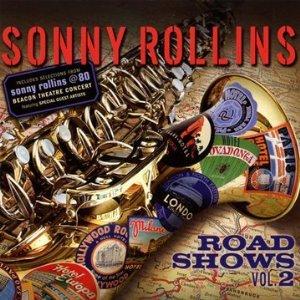 I veer away from ruminating on war and peace in my
Slate
column today, to run down my list of Best 10 Jazz Albums for 2011. My
piece over there
includes hyperlinks to 30-second sound clips (the maximum that copyright law allows), but here's the list (the more devoted of you readers will notice that I've written in this space about
all
of them over the past year).
Best New Albums:
SONNY ROLLINS, Road Trips, Vol.1 (Doxy).
WORLD SAXOPHONE QUARTET, Yes We Can (Jazzwerkstatt).
DAN WEISS & POINT OF DEPARTURE, Snuck Out (Sunnyside).
MEDESKI, SCOFIELD, MARTIN & WOOD, In Case the World Changes Its Mind (Indirecto, 2 CDs).
ORCHESTRE NATIONAL DE JAZZ/JOHN HOLLENBECK, Shut Up and Dance (Bee Jazz).
BILL FRISELL, Sign of Life (Savoy).
AMBROSE AKINMUSIRE, When the Heart Emerges Glittering (Blue Note).
YOUN SUN NAH, Same Girl (ACT).
NOAH PREMINGER, Before the Rain (Palmetto).
CHRIS DINGMAN, Waking Dreams (Between Worlds Music)
Best Reissues:
MILES DAVIS QUINTET, The Bootleg Sessions, Vol. 1, Live in Europe, 1967 (Columbia Legacy, 3 CDs).
ELLA FITZGERALD & LOUIS ARMSTRONG, Ella & Louis (Verve/Acoustic Sounds, 45rpm LPs).
SAM RIVERS, Fuchsia Swing Song (Blue Note/Music Matters Jazz, 45rpm LPs).
Yes, you see that, in those two last-cited reissues, I indulged in a bit of audiophilia for the civilians over at Slate-land. I predict that dozens, if not hundreds, of emails will pour into the Comments section, complaining of my "un-scientific" touting of analog and vinyl. (When I wrote a column about the promise of high-rez digital downloads, hundreds—more people than have ever written to complain about my coverage of the wars in Iraq or Afghanistan—attacked me for suggesting that people could really hear the difference between MP3 and 96/24. We have much work to do on the "public information" front, comrades!)
And now a bonus to the above list, something I didn't include in the Slate list: a note about sound quality. Very briefly (and this is where jazz recordings differ these days from pop): None of those 10 albums sound bad; eight of them sound at least very good; the MSMW and the Frisell verge on "audiophile quality" sound. Only the Rollins and the WSQ—both live recordings—have just so-so sonics. But notice that I've listed them as the two best of the year musically. So take a listen anyway.
As for the reissues, the Miles recordings sound OK for what they are, and, by the way, the DVD, of another live concert in 1967, is very cool to look at.
Obviously, the LPs sound great. I mention the Sam Rivers, among the many Blue Notes that Music Matters Jazz released this year, because it's great music, excellent sound, and not very many people know this album; more should. I would also single out, among those MMJs of 2011, for music and sound, Sonny Clark's Sonny's Crib, Lee Morgan's Indeed!, Jackie McLean's Destination Out!, and Sonny Rollins' Newk's Time.
I will have more to say about the new "Quality" pressings from Acoustic Sounds in an upcoming blog, but let me say, as a preview, that Ella & Louis is a knock out, except that it's in mono and that the piano seems a bit hooded (it's that way on all versions of the recording and, I assume, the master tape). The two singers sound as if they're in the room. (I know we 'philes tend to say that a lot, but this time, it's eye-popping.)