Anthem STR Preamplifier and STR Power Amplifier
Earlier this year Anthem launched the STR Integrated Amplifier in a return to 2-channel, and representative Devin Zell explained that they have expanded that line this year with a 2-channel preamp and dedicated amplifier. The STR preamp goes for $4,000 and the STR amplifier goes for $6,000 and are available now.
The preamp has a moving coil and moving magnet preamp section along with custom RIAA filters to match anything pre-RIAA according to Zell. Also included is Anthem's well-regarded ARC room correction and options that make integrating one or two subwoofers in various configurations a snap.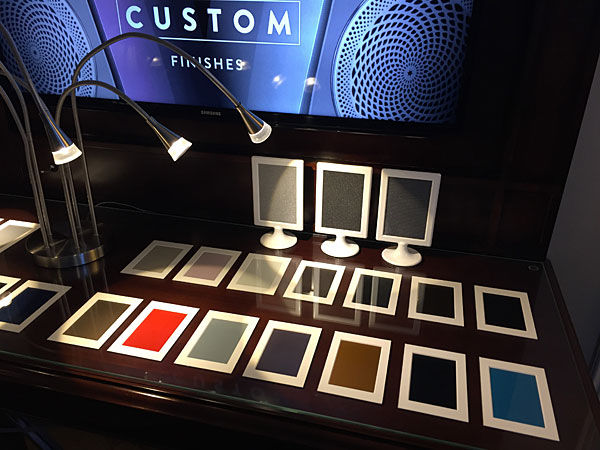 Since Anthem is part of the group that also owns Paradigm and MartinLogan, Zell adds that there are no new MartinLogan announcements for the show, but Paradigm is releasing 14 new colors for their Persona line as seen above. New grill cloth and metal work colors are available as well.