What a Wonderful World: My Favorite Records of 2010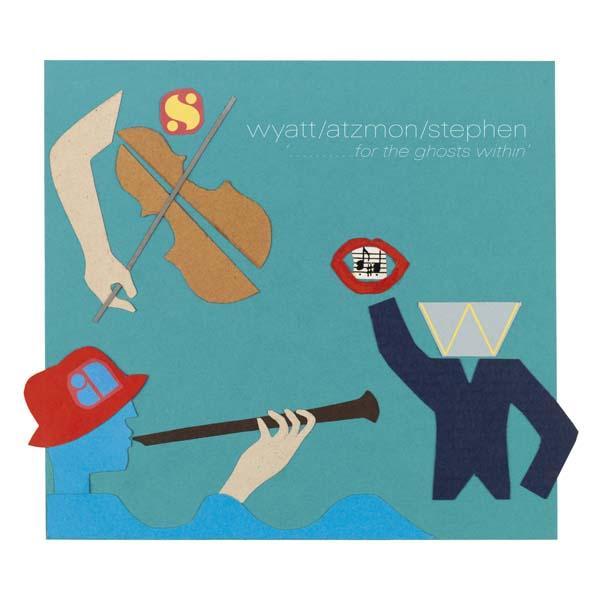 Every now and then, I hear people complaining about the lack of good, new music. I figure these people just aren't paying attention, or they're looking in the wrong places, because I have the opposite problem: I am overwhelmed by all the good music there is to explore. I'm so blinded by good music that "bad" music doesn't even show up on my radar. Just about everything I hear is at least interesting, if not a potential "
Record to Die For.
" My simple advice on this matter: Identify the thing that makes you happy, and then go deeper into it. And when you think you've explored it all, look again.
(You can do this with music. It's safe. Music won't feel smothered by your love. It won't ask for its own space.)
The really funny part about this is that as I discover more great art, the world only becomes bigger and crazier and more beautiful. Discoveries only lead to more questions, more to learn, more to enjoy. There's always more to discover. The world keeps expanding.
When asked about this year in music, Stereophile readers seem divided. In a recent Vote, we asked, "How has new music been shaping up for 2010?" Twenty-three percent of those who responded said 2010's music was a little bit better than last year's, while 19% felt this year's music was worse than last year's, and 27% said it was about the same.
This year, I was fortunate to make two musical discoveries that radically altered the landscape of my music-loving life (John Prine and Robert Wyatt), and a third (Delbert McClinton) which merely brought a ton of joy to it. Happily, all three have shared a large number of songs with the world, and recordings are readily available. For work by Prine and McClinton, you don't really have to dig deeper than the bargain bins at any used record store, or, if you're really lazy, just search for them on eBay. Spend anywhere from $1 to $15 on any one of their albums, and you're guaranteed a very good experience.
Robert Wyatt, though, has been the really big one for me. For awhile, I wondered how it could be possible that I had lived for 32 years without this voice in my life. Why hadn't anyone told me? Now my view has changed. The more important thing is that I will have his voice with me for the rest of my life.

From left: Robert Wyatt, Gilad Atzmon, Ros Stephen. Photo: Tali Atzmon
Fortunately, in addition to the latest album, For the Ghosts Within, a wonderful collaboration with Gilad Atzmon and Ros Stephen, Domino Recording Co. is also reissuing a slew of Wyatt solo releases. The limited edition reissues are available on 180gm vinyl, in lovely packaging, and each includes a companion compact disc version. The sound, for the most part—and I suppose this depends, at least somewhat, on the quality of the original recording—is very good. So far, I have collected Rock Bottom (1974), Ruth is Stranger than Richard (1975; Actually, I think Richard is stranger than Ruth, but whatever. Wyatt was probably just messing with us.), Old Rottenhat (1985), Dondestan (Revisited) (1998), and Cuckooland (2003). Crazily, they are all great. And they all sound as though they could have been released this year. The stuff is, in so many ways, timeless.
Even more: Wyatt played in a few bands before going solo, and we can also explore those earlier endeavors. I've started with The Soft Machine, and their thick and winding branches will lead me in so many other directions, I'm sure.
Jazz Messenger, Fred Kaplan, has offered his list of "Best Jazz Albums of 2010." I'm not comfortable with selecting "bests." I haven't heard all of 2010's records and, even if I did, I couldn't say that one is more universally worthwhile than any other. But I can tell you which of this year's records brought me the most pleasure. In addition to For the Ghosts Within, which, if pressed to choose, would be my very favorite record of the year, here is a list of others that I really enjoyed—and continue to enjoy—a lot. I've split them up into groups of ten to make it easier to look at and read, but the order is completely random.
My Favorite Albums of 2010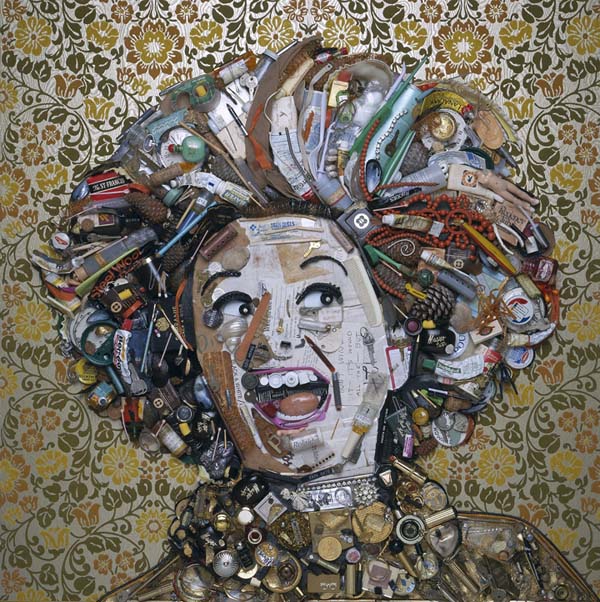 Lesser/Matmos/Wobbly: Simultaneous Quodlibet (Important)
Gil Scot-Heron: I'm New Here (XL)
Kawabata Makoto: White Summer of Love Dreamer (Blackest Rainbow)
Oval: O (Thrill Jockey)
Best Coast: Crazy For You (Mexican Summer)
Outer Limits Recordings: Foxy Baby (Not Not Fun)
Hamper McBee: The Good Old-Fashioned Way (Drag City/2s & Fews)
We Like Cats: Proper Eats (Marriage Records)
Beach House: Teen Dream (Sub Pop)
Julianna Barwick: Florine (Florid)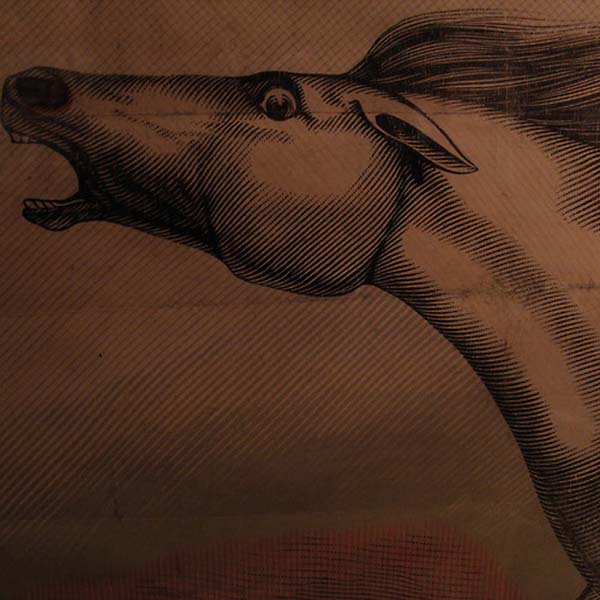 Julian Lynch: Mare (Olde English Spelling Bee)
Grinderman: Grinderman 2 (Anti-)
Four Tet: There Is Love in You (Domino)
Gonjasufi: A Sufi and a Killer (Warp)
Bushman's Revenge: Jitterbug (Rune Grammofon)
Noveller: Desert Fires (Saffron Recordings)
LA Vampies/Zola Jesus: LA Vampires Meets Zola Jesus (Not Not Fun)
Pontiak: Living (Thrill Jockey)
Oneohtrix Point Never: Returnal (Editions Mego)
Sophie Hutchings: Becalmed (Touch)

Daniel Higgs: Say God (Thrill Jockey)
Indian Jewelry: Totaled (We Are Free)
Pocahaunted: Make It Real (Not Not Fun)
Effi Briest: Rhizomes (Sacred Bones)
Wild Nothing: Gemini (Captured Tracks)
Joanna Newsom: Have One On Me (Drag City)
The Tallest Man On Earth: The Wild Hunt (Dead Oceans)
Roky Erickson: True Love Cast Out All Evil (Anti-)
Damien Jurado: Saint Bartlett (Secretly Canadian)
Philip Selway: Familial (Nonesuch)
ANBB: Mimikry (Raster-Noton)
Flying Lotus: Cosmogramma (Warp)
Stian Westerhus: Pitch Black Star Spangled (Rune Grammofon)
Mark McGuire: Living With Yourself (Editions Mego)
King Midas Sound: Waiting for You (Hyperdub)
Belle and Sebastian: Write About Love (Matador)
Guano Padano: s/t (Important)
Sun City Girls: Funeral Mariachi (Abduction)
Hauschka: Foreign Landscapes (Fat Cat)
Jack Rose: Luck in the Valley (Thrill Jockey)
Jefre Cantu-Ledesma: Love is a Stream (Type)
I could probably come up with a second list, one just as long, of all the releases I wanted to hear. I hope to get to them, and so much more, in 2011.