Stereophile's Products of 2015 Joint Loudspeakers of the Year
Joint Loudspeakers of the Year
GoldenEar Triton One ($4999.98/pair; reviewed by Robert Deutsch, February 2015, Vol.38 No.2 Review)
KEF Blade Two ($25,000/pair; reviewed by John Atkinson, June 2015, Vol.38 No.6 Review)
History repeats: As happened in 2014 and 2013, the 2015 Loudspeaker of the Year contest resulted in a tie between two floorstanders. Yet this year marks the first time we've seen so wide a gap—a fivefold disparity—between the winners' prices.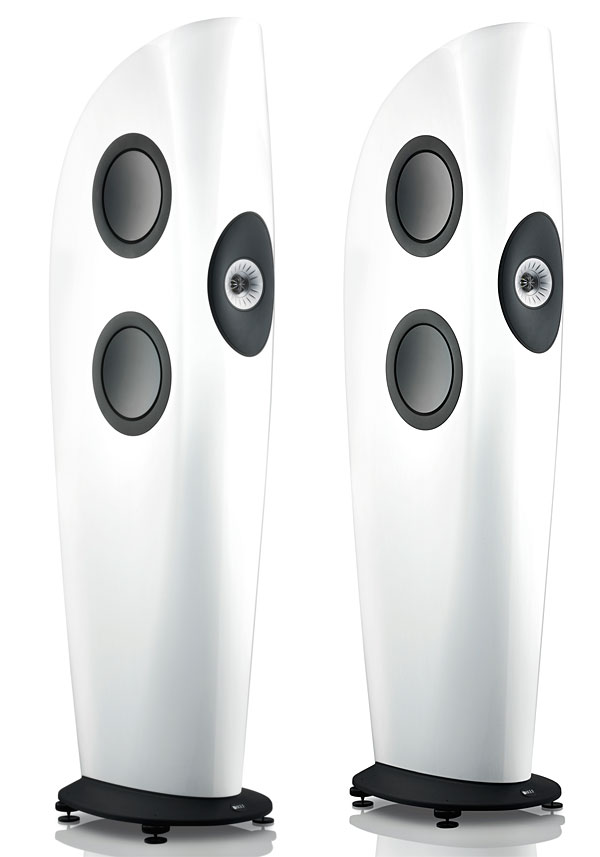 The distinctly styled KEF Blade Two, which we featured on the cover of our June issue, is the rare sequel that dazzles rather than disappoints. (Think: The Godfather: Part II, not Francis [The Talking Mule] Goes to the Races.) The Blade Two retains the Uni-Q driver technology of the flagship KEF Blade, supplemented with a pair of smaller woofers—6.5" in diameter rather than 9"—and weds them to a slightly shorter version of the Blade's high-tech molded enclosure. The result, according to JA: low distortion, wonderful balance (given not too large a room), and "imaging magic."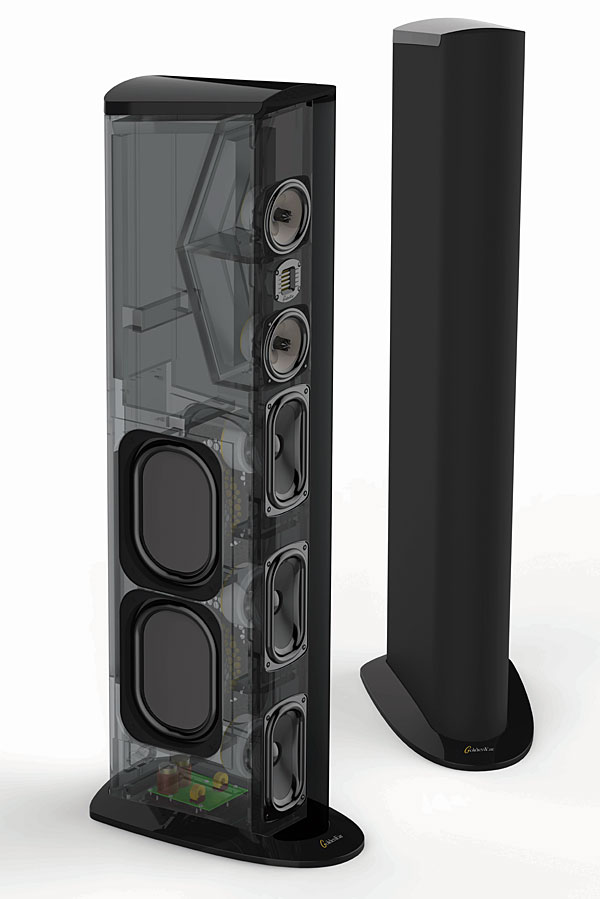 For one-fifth the Blade Two's price, the more conventional-looking GoldenEar Triton One is, in its way, no less dazzling. This besocked tower uses GoldenEar's High-Velocity Folded Ribbon (HVFR) tweeter, plus two 5.25" midrange cones, three internally powered 5" by 9" woofers, and four 7" by 10" passive planar radiators, to cover a range that, according to GoldenEar, stretches from 14Hz to 35kHz. Robert Deutsch confirmed that, in his room and system, a pair of Triton Ones extended down to at least 20Hz in a manner that stressed "quality rather than quantity of bass." RD's verdict: not quite Class A sound for Class B money, but accomplished enough to warrant comparison to much more expensive speakers.
Notes on the Votes: The two top winners each received the same numbers of votes (so much for data density), and twice as many as the next-closest finalist—almost as large a margin of victory as we can see in the Digital category. Also, 2015 is the third year in a row in which a DeVore Fidelity Orangutan-series speaker has been a finalist without quite snagging the most votes. (The O/93 placed in 2014, while the O/96 placed this year and in 2013.)
Finalists (in alphabetical order
Bryston Middle T ($5400/pair; reviewed by Kalman Rubinson, February 2015, Vol.38 No.2 Review)
DeVore Fidelity Orangutan O/96 ($12,000/pair; reviewed by Art Dudley, January 2015, Vol.38 No.1 Review)
Falcon Acoustics LS3/5a ($2195/pair; reviewed by Herb Reichert, August 2015, Vol.38 No.8 Review)
Harbeth Super HL5plus ($6695/pair; reviewed by Art Dudley, June 2015, Vol.38 No.6 Review)
Magnepan .7 ($1400/pair; reviewed by Herb Reichert, August 2015, Vol.38 No.8 Review)
Revel Performa3 M106 ($2000/pair; reviewed by John Atkinson, January 2015, Vol.38 No.1 Review)
Wilson Audio Specialties Duette Series 2 ($22,500/pair; reviewed by Art Dudley, March 2015, Vol.38 No.3 Review)