Simaudio Neo MiND Network Streamer/Music Player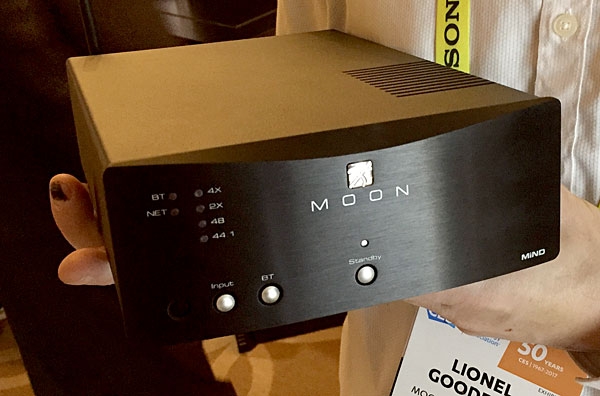 In addition to having an awesome sounding setup in a smallish room, Simaudio's Lionel Goodfield was putting the final polish on the new Neo MiND. The Neo is a network streamer and music player that supports most PCM formats up to 24/192 and has a variety of output jacks for connection to your DAC. For networking, Bluetooth, ethernet and WiFi is included in addition to a SimLink in and out. Track sample rate and input choice are indicated on the front panel.
In addition to networking with your drives, the Neo MiND also includes support for several online music services including: Tidal, Deezer, TuneIn, and Qobuz. Control is via iOS and Android apps, and multiple zones are supported with independent control for each zone with SimLink equipped preamps or integrated amps. Price will be $1,800 and should land in retailers hands at the end of January.