Qobuz Lowers Pricing, Some Other Streaming Services Respond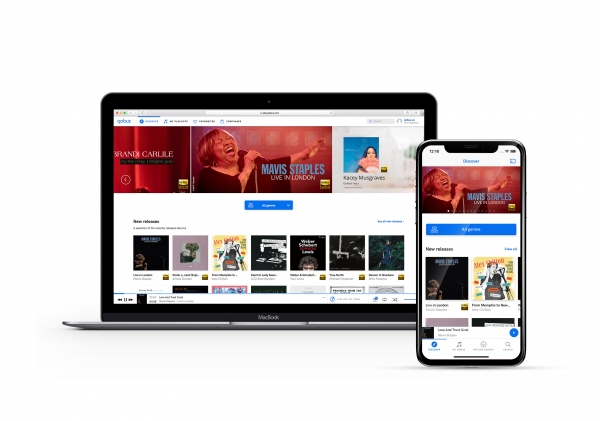 New York, NY. On November 8, at the very small New York Audio Show, Paris-based music streaming service
Qobuz
announced that it has streamlined its subscription plans, lowered prices, and discontinued MP3 streaming. At a press event, Dan Mackta, Managing Director of Qobuz USA, said that Qobuz now offers "Studio Premier" subscriptions for $14.99/month or $149.99 for a full year. Studio Premier grants subscribers unlimited access to Qobuz's catalog of more than 50 million CD-quality tracks and millions of hi-rez tracks up to 24/192. Qobuz will continue to offer its "Sublime+" plan ($249.99/year), which includes streaming access plus a "substantial" discount for hi-rez download purchases from the
Qobuz store
. The service's other plans have been eliminated.
Such a move has been anticipated since September 17, when Amazon Music launched its Amazon Music HD service with a game-changing $14.99 subscription price ($12.99 for Amazon Prime members).
Qobuz's new rate is only available to the first 100,000 new subscribers.[Edit: Existing Qobuz subscribers can claim the rate until January 31, 2020.] In response to questions from Stereophile, Mackta affirmed that Qobuz is counting new subscribers, and that current subscribers who switch to Studio Premier will not be included in the count. While he doesn't know what Qobuz's baseline rate will be once the 100,000-subscriber threshold is reached, he promised that the Studio Premiere subscription price will not increase after the first year.
Four days later, on November 12, Germany-based classical-music streaming service Idagio, whose library contains more than 2 million tracks, also announced changes to its tiers and pricing. The new "Idagio Free" plan offers 192kbps MP3 streaming with access to the entire catalog, curated playlists, and exclusive releases. For offline listening and high-quality audio, Idagio offers two subscription plans: "Idagio Premium" at $9.99/month for 320kbps MP3 and "Idagio Premium+, which offers lossless FLAC at $12.99/month for iOS or $14.99/month on Android. Idagio is also available on Mac OS and Windows computers. Idagio does not stream hi-rez music.
John Dalton, head of the North American division of rival classical music streaming service Primephonic, which is based in Amsterdam and New York, responded to questions before Idagio's free tier had been announced. Primephonic continues to offer their MP3 plan for $7.99-$9.99, and both CD and hi-rez for $14.99/month. Dalton stated that an MP3 tier remains warranted because it is "typically adequate [for people] who mostly / only listen on mobile devices."
As seems to be their norm, Tidal didn't respond to our queries.