Payday Albums: 6/28/13
It's been just over a month since
my last Payday Albums post
, but it feels much longer than that. I had been trying to spend less money on records, so that I could actually spend more
time
listening to the records that stood quietly on my shelves. A valiant endeavor, if I do say so myself, but one that didn't really work out as intended: Instead of spending money on records, I spent money on books. I almost posted a Payday Books list, but I figured the grumpy old audiophiles would stone me for reading.
I'll tell you, though, I've been reading a lot of John McPhee, largely because he can write powerfully and compellingly about anything, partly because he's from New Jersey, and partly for other reasons. There's just something in me that wants to be close to him now. You can probably hear McPhee's tone in my writing, if you read carefully enough, because I'm not so good a writer to have my own distinct voice. Rather, I assume the voices of those authors I read. I don't think this is too terrible a thing, so long as I read good writers.
I've also been reading a lot of Nick Hornby. His column for The Believer, "Stuff I've Been Reading," is hugely inspirational, and I find many parallels not only between Hornby's relationship with reading and my relationship with listening, but also between Hornby's view of the literary world and my view of the audiophile world. To again spare myself a stoning, I'll give you no examples.
During my recent reading craze, I've noticed that a certain faction of the literary world seems intent upon rehashing the old Death of the Novel topic. This strange matter, like The Death of Hi-Fi or The Death of Rock'n'Roll, is exhumed every 30 to 50 years or so. Some, who see the novel as a dying art, call for something "new"—something that mirrors our modern lifestyle. Whatever that is. I suppose it would have something to do with the Internet. The "new" novel should probably have pictures, interactive videos, chapters limited to 140 characters, and text that scrolls from right to left, punctuated with emoticons.
I don't know about you, but I'd prefer to keep the old novel. It took me 25 years to learn how to read, and I really don't want to go through that all over again. Miraculously—perhaps fortunately, for me—novelists still seem capable of telling good, provocative stories, even when they use regular old-fashioned words. And isn't that what we want out of a novel? A good, stimulating story?
Maybe it's a certain concoction of literary elements, genres, and voices that makes for good writing. If that's the case, I'd like to mix John McPhee with Nick Hornby, add one part Art Dudley, one part Sam Tellig, a pinch of hard-boiled Haruki Murakami (substitute with Charles Bukowski, if necessary), and garnish with a sprig of John Atkinson.
Queens of the Stone Age: …Like Clockwork (CD, Matador; Listen via Spotify)
Maybe it's the same way with rock music. Can there really be anything truly "new," other than the day itself? If Jimi Hendrix had released his debut record in 2013, rather than 1967, would we hear it as something new? Can we hear the new Queens of the Stone Age record without hearing David Bowie or Elton John? (The band QOTSA seem most indebted to here, strangely enough, is Polvo. Perhaps it's time to dig out the great Exploded Drawing.) Can we hear the new Savages record without hearing Wire or Sonic Youth? (Sonic Youth is very clearly quoted, or ripped-off, in Savages' album opener "Shut Up.") Does it matter? Or are we fortunate to merely hear anything at all? Isn't there value—even great value—in combining and recombining these elements and introducing them to new times?
Savages: Silence Yourself (CD, Matador; Listen via Spotify)
A few factors—some specific, some general—contributed to this particular list of Payday Albums. I go through phases of listening just as I go through phases of reading. Sometimes, I search for something new. Other times, like now, I simply search for something familiar and good.
You'll notice that I purchased all of these albums on CD—crazy, I know, but I'm in the process of reviewing NAD's new C 516BEE CD player ($300), which replaces their C 515BEE, and I tend to use CD player reviews as good excuses for purchasing CDs.
I didn't really intend to give my money to so many major labels, but whatever. You might even wonder where one goes to buy CDs these days. The answer: Best Buy. They have tons of them! And they're all, like, $8.99 or less!
Kanye West: Yeezus (CD, Def Jam; Listen via Spotify)
The day before the official release of Kanye West's Yeezus, I was at a karaoke bar with a few friends and acquaintances. When the topic of my work came up, someone asked for my opinion on Kanye West, on Daft Punk, on Macklemore. Unfortunately, I had no opinions to share. Instead, I might have discussed Aidan Baker or Jenny Hval, but neither artist would have gone very far with this particular crowd. As is so often the case, I failed to relate, and felt somewhat inadequate because of it. Shouldn't I, as someone intimately familiar with modern music, have at least some opinion of the new Kanye West album?
Maybe, maybe not.
Now that I've listened, I'm surprised by Yeezus. The opening track, "On Sight," might have easily appeared on any of the "new" crop of albums from young independent artists determined to combine electronic music and noise—Pete Swanson, Rene Hell, and Container immediately come to mind, though none of these artists, as far as I know, have been mentioned in recent reviews of the West album. Why is that?
Sigur Rós: Kveikur (CD, XL Recordings; Listen via Spotify)
I pretty much stopped listening to Sigur Rós after their second album, Agaetis Byrjun, not because I no longer enjoyed the band, but because I thought I knew what to expect from them. I read a review somewhere, though, that insisted the new record, Kveikur, represented a departure from their earlier work. Or did it represent an evolution? I can't remember. Anyhow, I agree, I guess. After just one listen, Kveikur strikes me as sounding slightly darker, heavier, more menacing than the band's earlier stuff—less celestial, perhaps, with a hint of Godspeed You! Black Emperor.
Okay, I also bought Kveikur for its awesomely creepy album art. The fact that Valgeir Sidgursson recorded the album's string section provided greater incentive.
Bruno Mars: Unorthodox Jukebox (CD, Atlantic Records; Listen via Spotify)
I picked up the Bruno Mars album, with all kinds of guilty pleasure, because I've enjoyed, with all kinds of guilty pleasure, every one of the singles I've heard on the radio. Can't help it. I mean, if you like Michael Jackson (and who doesn't?), you're going to like "Treasure," and if you like The Police, you're probably going to like "Locked Out of Heaven." And if you like Prince, and if you like Sam Cooke . . . well, you get the picture. Besides all that, Ms. Little enjoys dancing to this record, and I can think of no better reason to own it.
Macklemore & Ryan Lewis: The Heist (CD, Macklemore; Listen via Spotify)
Same goes with the Macklemore & Ryan Lewis disc, The Heist. I still want to vomit every time I hear "Thrift Shop," but it is pretty cool that the duo made about a gazillion dollars (and counting) on an album they produced, recorded, and released independently.
R. Kelly: TP-2.com (CD, Jive/Sony; Listen via Spotify)
I continue my way through the voluminous R. Kelly discography with TP-2.com, released in 2000. This is one of the few R. Kelly releases Ms. Little didn't already own, so I took the plunge: $6.99 at Best Buy, which is less than what it costs for take-out lunch in Manhattan—and take-out lunch, no matter where it's purchased, never makes me laugh or dance as much as this.
J. Cole: Born Sinner (CD, Columbia/Sony/Roc Nation; Listen via Spotify)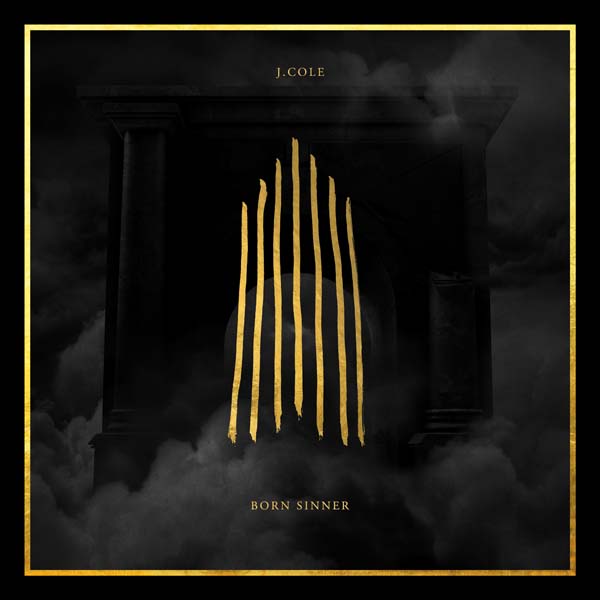 Mac Miller: Watching Movies with the Sound Off (CD, Rostrum Records; Listen via Spotify)
I'd never heard of J. Cole or Mac Miller until seeing their new records, respectively Born Sinner and Watching Movies with the Sound Off, advertised on the Other Music website. I have a policy which states that if Other Music sells it, I buy it. So, I bought these two on a whim and I'm glad I did. Born Sinner features cameo performances by Kendrick Lamar, Miguel, TLC (!), Amber Coffman (of Dirty Projectors), and James Fauntleroy (of The Y's), and gives writing and production credits to R. Kelly, Sean Combs, Andre Benjamin, and Fela Kuti, among others, so I figured there'd be plenty to hold my interest. Similarly, the Mac Miller production credits read like a Who's Who of Electronic Hip-Hop: Steven Ellison (Flying Lotus), Earl Sweatshirt, Clams Casino, The Alchemist, et al.; cameos include Earl Sweatshirt, Ab-Soul, Action Bronson, Schoolboy Q, and Jay Electronica.
Daft Punk: Random Access Memories (CD/LP, Columbia; Listen via Spotify)
That leaves Random Access Memories, which deserves more than a few words, if only because my emotional response to it has been so violent and strong: That is, I've swung from violent hatred to violent love. Really, I'm confused by this record. I enjoy it so much, I bought the vinyl version, too.
The first time I listened, I could only get through the first song and a few seconds of the second, which is probably unfair, but I found the music exceedingly offensive and nearly unlistenable. And haven't you ever abandoned a novel? You're allowed to, you know—it's one of your god-given rights. Random Access Memories didn't sound like music as much as the glossy sheen of music—some sort of foul idea of music. Which struck me as being very cynical. And gross. Ick.
But, even as novels can be poorly written, it's important to remember that they can also be poorly read: John McPhee usually requires more concentration than I can afford while standing on a crowded commuter train, for instance. Charles Bukowski generally requires more angst and irreverence than I can muster at this point in my life. Similarly, just as music is sometimes poorly performed or poorly composed, it can also be poorly heard. The first time I listened to Random Access Memories, I was at work, with a million other things occupying my mind, streaming from Spotify through my horrible laptop speakers.
Listening to this album through the hi-fi is an entirely different experience. The performances are flawless, the melodies infectious, the grooves deep. Many of the darker, more adventurous synth lines remind me of Umberto's Confrontations. Compare, for instance, Umberto's "Final Revelations" to Daft Punk's "Giorgio by Moroder" or "Contact." While the Umberto stuff is extremely enjoyable, I find the Daft Punk stuff to be more sophisticated, more precisely performed, and better presented. Also: As Ms. Little pointed out, Random Access Memories is some sort of funk-rock robot opera. Which is every bit as silly, absurd, and wonderful as it sounds.
I'm nearly brought to tears whenever I hear "Within." The song features a lovely performance by Chilly Gonzalez on piano, and a ridiculous robot, in search of friendship, identity, love:
There are so many things that I don't understand
There's a world within me that I cannot explain
Many rooms to explore, but the doors look the same
I am lost, I can't even remember my name
[Wimper, wimper…] Ahem. Excuse me. You see? If you can't relate to that, you're not human.
Damn. What else have I been wrong about? Is it really time to go back and listen to that Ke$ha album?
No. I'd stone myself before stooping that low.