Nothing More than Lights in a Box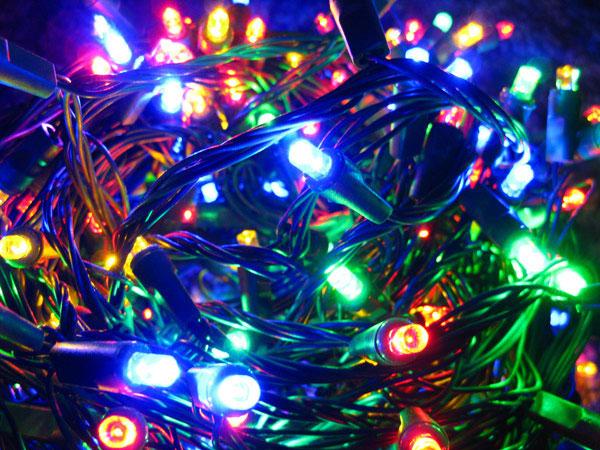 "
Without content, television is nothing more than lights in a box.
"—Edward R. Murrow, 1958
"When it comes to video, most audiophiles are insufferable snobs."—J. Gordon Holt, 1984
Those who have followed the arguments between audiophiles and home-theater enthusiasts in the pages of Stereophile—I lifted the Murrow quote from a 1996 battle between Steve Guttenberg (representing the former community) and Joel Silver (representing the latter)—will have no doubt over which side of the argument I am on. As I wrote in our March 1993 issue, recorded music is a "hot" medium in Marshall McLuhan's terminology—divergent, with infinite potential—whereas movies are "cold": convergent, what you see is what you get.
I had written that 1993 essay, "I Say It's Television," in response to the many people I had encountered at that year's Winter Consumer Electronics Show who had told me that Stereophile's survival would depend on whether or not we started reviewing video and home-theater components. This was a view shared by Stereophile founder J. Gordon Holt, who responded to my thoughts in our June 1993 issue with an essay, "I Say It's Video." And, as you can see in the 40th-anniversary article I wrote on the magazine's history, the ever-prescient Gordon had devoted Issue No.8 of Stereophile, published in 1964, to home theater!
Gordon was careful to define "video" as being different from "television"—as being "original, uncut movies for people who don't like what's happened to [movie] theaters." The success of the DVD medium seems to have borne his prescience out. And while Stereophile continued to thrive despite—or, more likely, because of—its devotion to two-channel music reproduction, in January 1995 we launched a companion publication, Stereophile Guide to Home Theater.
Initially an annual the same size as its parent, the Guide, as everyone involved in its creation referred to it, went to publishing quarterly in January 1996, then to 10 issues a year in January 1998 with a bigger page size, lavish use of photography, and a crack team of editors and writers, including columnists Joel Brinkley and Michael Fremer, as well as Thomas J. Norton, erstwhile technical editor of Stereophile. (Tom remains unchallenged as a writer on home theater, in my view, by penning the lion's share of a 10-piece, 41-page special report on the then-new DVD medium in the Guide's Winter 1997 issue, a report I still refer to when I need to look up something about the medium.)
Stereophile Guide to Home Theater celebrated its 10th anniversary in January 2005, but not, however, under that name. When Stereophile, Inc. was sold to Petersen Publishing in 1998, its publications ended up as stablemates to Home Theater magazine, which also celebrated its first decade of continuous publication in January. It should be obvious that the potential for name confusion among Stereophile, Stereophile Guide to Home Theater, and Home Theater was significant, and it's fair to say that, despite the quality of its content, the Guide was overshadowed by its more widely distributed siblings. A now departed Primedia VP took the difficult decision to bring the confusion to an end by renaming the Guide. From its June 2004 issue onward, it was published as Ultimate AV, a title that reflected its high-end leanings compared with the more populist Home Theater (footnote 1).
The next step in the book's evolution was to migrate to the Web. The January 2005 issue of Ultimate AV was the last published on paper. As editor Tom Norton explained in his first online "Viewpoints" essay, "As I've surfed the popular audio, video, and home theater Internet destinations over the past few years, it has become more and more apparent that the AV hobbyist's first choice for information is now the Web, not print. In a world where the largest expenses of producing a magazine are the Big Three (Printing, Paper, and Postage)—none of which add anything to the actual information conveyed—finding a way to eliminate those costs and still provide the same service, or better, is a no-brainer."
While I think the decision to take Ultimate AV was the right decision for that publication, it is increasingly hard these days to define a publishing venture in terms of what media it appears on. Stereophile will continue to take advantage of what both the Web and the world of print have to offer. I don't think of our website, or our enewsletter, or the print magazine, or the Home Entertainment Show (footnote 2), or even my Stereophile recordings, as separate entities. They are all manifestations of the core concept that is "Stereophile," each attuned to its own medium. You might read something in our daily online CES coverage or in our e-newsletter, but the continuation of that thought may well appear in a Web item, be commented on in the paper magazine six weeks later, with then further thoughts appearing in the website's Forum or the print equivalent, our "Letters" column, finally to be archived on the website.
In a sense, everything that appears in any of the ephemeral media is merely fuel for the passion that underpins any successful publishing venture.
This essay was triggered by a day I spent at the end of March hanging out with Tom Norton, following some corporate meetings in which we had both been involved at Primedia's Los Angeles office. When we both lived in Santa Fe, going to Tom's to see a movie in his built-from-scratch, state-of-the-art home theater had been a weekly weekend treat. But now that Tom lives in the San Fernando Valley and I live in God's own borough of Brooklyn, I see movies primarily at our local sticky-floored multiplex. Tom's current house is not as lavishly appointed as his New Mexico house had been, but his room is well-proportioned and acoustically treated, and to say I was bowled over by the quality of his system is an understatement.
Other than the projector, a Fujitsu LPF-D711 LCD, Tom's system was not outrageously expensive. The speakers were all from Revel's Performa series: F32s left and right, C32 center, B15 subwoofer, and a pair of M22 "bookshelf" monitors on stands for surround duties. (This system was reviewed in the December 2004 UAV.) The receiver was a Sony STR-DA9000ES, the DVD player a Marantz DV8400, and the screen a 16:9 Screen Research ClearPix2 with an 80"-wide (not diagonal) image. The cables from receiver to the front speakers were Monster M2.2s (single-wired), with older Monster THX cables (also single-wired) serving the surrounds.
Whether it was the visual and sonic outrageousness of The Incredibles or the understated Kate and Leopold, there was a righteousness to the presentation in Tom's system. No, I am not going to abandon music in favor of movies. But finally I comprehend the passion that drives a videophile like Tom and that underpins his magazine.—John Atkinson
---
Footnote 1: Sadly, the Ultimate AV website was folded into
Home Theater
magazine's website in August 2010. However, Tom Norton continues to contribute to
Home Theater
, which itself is being merged with
Sound & Vision
magazine with its
October 2013 issue
.
Footnote 2: Following the sale of Primedia's specialty magazines to Source Interlink in 2007, it was decided to cease promoting audio shows. The May 2007 event was our last.