Truly Affordable Amplification from Dayton Audio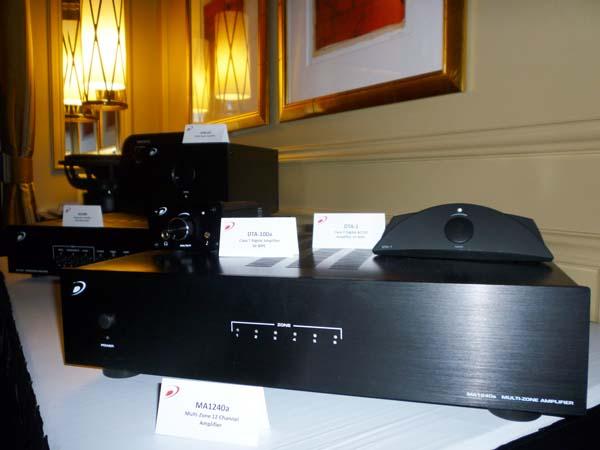 We recently reviewed
Dayton's overachieving B652 loudspeaker
($39.80/pair), the least expensive loudspeaker ever to be covered in our pages. Dayton Audio also offers a line of amplifiers, made specifically to partner well with their drive units and complete speakers.
Atop the MA1240a 12-zone multichannel amplifier ($495), we (just barely) see the small and surprisingly robust 50Wpc DTA-100a ($89) and 15Wpc DTA-1 ($44.80)—a pair of class-T Tripath amplifiers. Meanwhile, in the background is Dayton Audio's APA150, which is rated to deliver 150 watts in bridged-mono mode and costs just $139—less than 93 cents per watt!
Dayton Audio products are available from Parts Express.