Sound United Presents Denon and Polk
Much of the explanation zoomed by far too fast for one not trained in shorthand to record, but the surprisingly huge soundstage and impressive bass of a system variously introduced as "Everyman's Stereo" (footnote 1) and "The Audiophile's Training Wheel System" made their mark. Streamed in 16/44.1 from Spotify, Joe Bonamassa's "
"High Water Everywhere
" sounded quite fine. Nor was this system shy when it came to delivering the edgy nastiness of Alice Cooper's "
Welcome to my Nightmare
."
Seen and heard were the new Polk Reserve R200 bookshelf loudspeakers ($749/pair), which are derived from Polk's Legend series. The speakers mated quite well with Denon's new DCD-1600NE CD player with advanced AL32 processing ($1499) and PMA-1600NE 140Wpc integrated amplifier ($2099). (The Denon DP-400 belt-drive turntable seen atop the rack was present for display purposes only.) Surprisingly, digital processing was performed, not by the CD player's internal DAC, but rather by a diminutive AudioQuestDragonFly Cobalt USB DAC.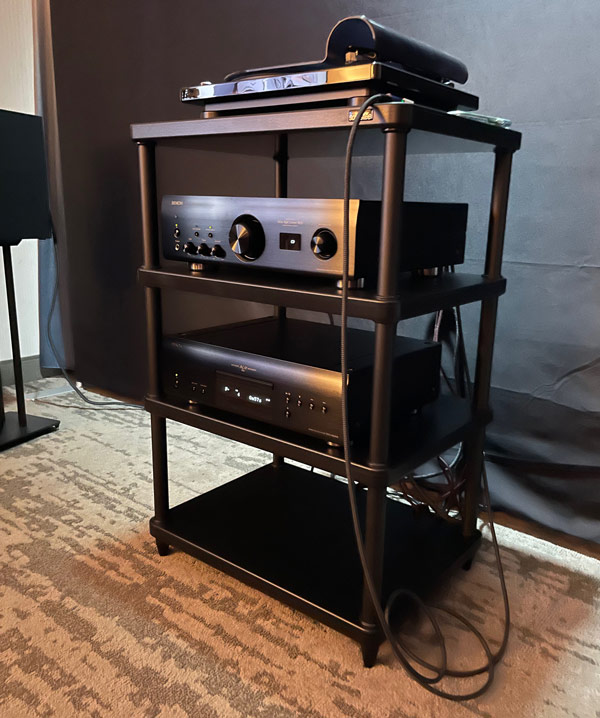 ---
Footnote 1: Where women stand in all this I cannot say.