Sony Introduces Turntable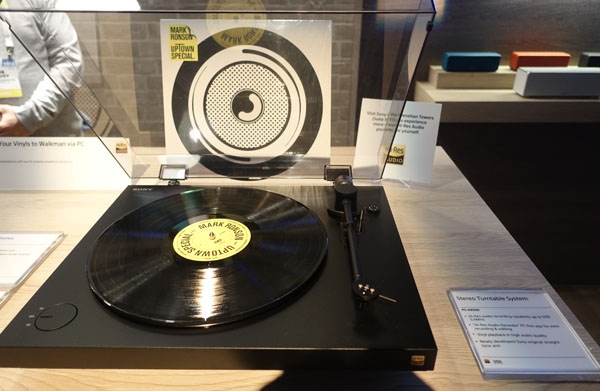 But there is evidence for Sony's commitment to sound quality in their support of Hi-Res audio. Fasulo reported great interest on the part of major record labels in higher quality recording technology, a need that is met by Sony's development of Hi-Res audio.
On the consumer side, Sony introduced at CES the PS-HX500 Stereo Turntable System. It can play LPs (Sony's nod to the resurgence of interest in vinyl) in "high audio quality," and allows the recording of LPs in Hi-Res, presumably DSD, up to 5.6MHz. The turntable features a "newly developed Sony straight tonearm." The PS-HX500 on display was a prototype—no word yet on price and availability.