T.H.E. Show's Marketplace
Eventually, with the help of a security guard, I found the escalator to the registration table and exhibits on the Flamingo Hotel's lower level. If the lighting and drab décor were depressing, what seemed to be very low attendance was dismaying. A quick stop at the two-open "ballroom" Marketplaces, which in previous years were filled with vendors and illuminated by big, celebratory signage, gave hint of what was to come. The program book says 10 vendors, but it sure looked and felt like less.
If the photo of Red Rock III Marketplace doesn't look that bad, let me assure you that Red Rock VII across the hall was empty. The downstairs "Executive Conference Center" may have offered six ballroom exhibits and a number of hallway exhibits, but it sure didn't look like anyone was having a ball.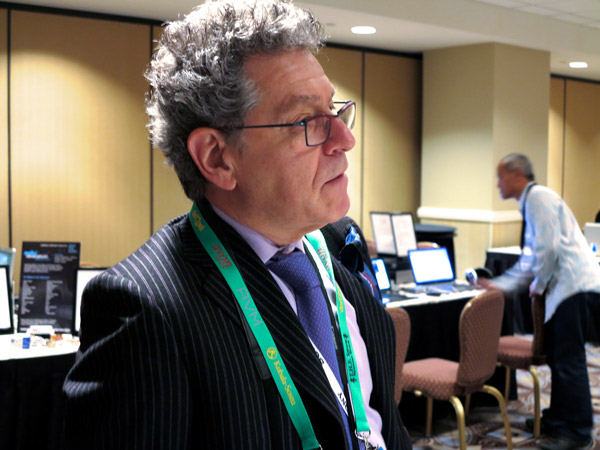 But guess who I spied in animated conversation, making the rounds at T.H.E. Show? Yes, AnalogPlanet.com's and Stereophile's very own Mikey Fremer!