Rogue Audio Sphinx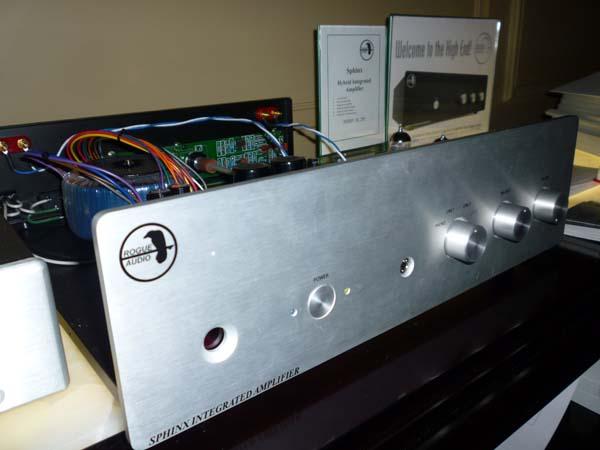 At $1295, Rogue Audio's latest hybrid integrated amplifier is also the company's most affordable amplifier. Don't you love that? I do. The Sphinx is rated to deliver 100Wpc into 8 ohms; looks tough; has a phono stage, headphone amp, and an optional remote; and is handmade in Pennsylvania, USA.
Why would Rogue want to introduce a new entry-level integrated amplifier when the company's $2295 Cronus has been such a success? Rogue's Mark O'Brien says he hopes the Sphinx will bring his company's sound to even more people. Besides, he says, it's not only more challenging to design on a tight budget, it's also more fun.
More fun for me, too.
From what I could tell, the Sphinx had no problem driving the big EgglestonWorks Model Nine Signature ($18,000/pair). Leonard Cohen's voice was honest and compelling.